Padlet is an online tool that easily facilitates collaborative learning, discussion and the sharing of resources. Information that is added to a Padlet wall instantaneously appears wherever it is being viewed; it therefore provides an efficient method for sharing ideas, facilitating communication and enabling peer interaction.
Engagement with the tool can be done synchronously or asynchronously, so students can both contribute and reflect upon their learning at their own pace. Crucially, Padlet is multimodal and allows differentiated options for the expression of learning, including the use of text, video, sound, images and drawings. Each contribution to a Padlet wall can be commented upon, providing valuable opportunities for reflection and evaluation. Padlet is one of the most common digital learning tools within contemporary education, however, it is worthy of discussion due to its recent enhancements and increasing versatility.
Senior Lecturer Polly Bolshaw discusses the potential of Padlet for her own teaching and learning practice within the video below.
Strategy
Padlet walls can be quickly generated and embedded within VLEs (virtual learning environments) such as Blackboard and Moodle, therefore providing opportunities for active learning within seamless learning spaces. Current uses of Padlet include the production of idea boards, peer review spaces, discussion forums, reading lists and moodboards. Padlet walls can also be used to generate learning resourse repositories, allowing students to access thematic content to inform their understanding.
Recent additions to Padlet wall functionality include:
Stream – this is a linear collaborative space, ideal for demonstrating progression or producing communication feeds similar to those on Facebook.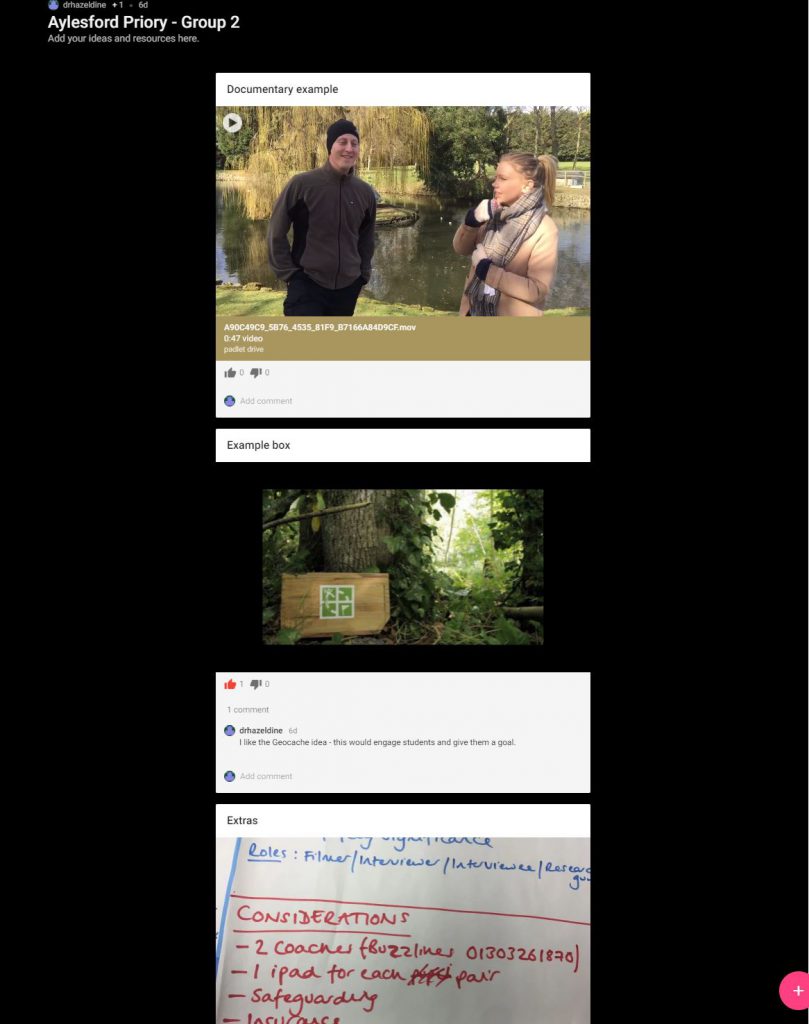 Canvas – this is an intuitive online mindmapping tool, useful for allowing students to share ideas and make connections in their learning.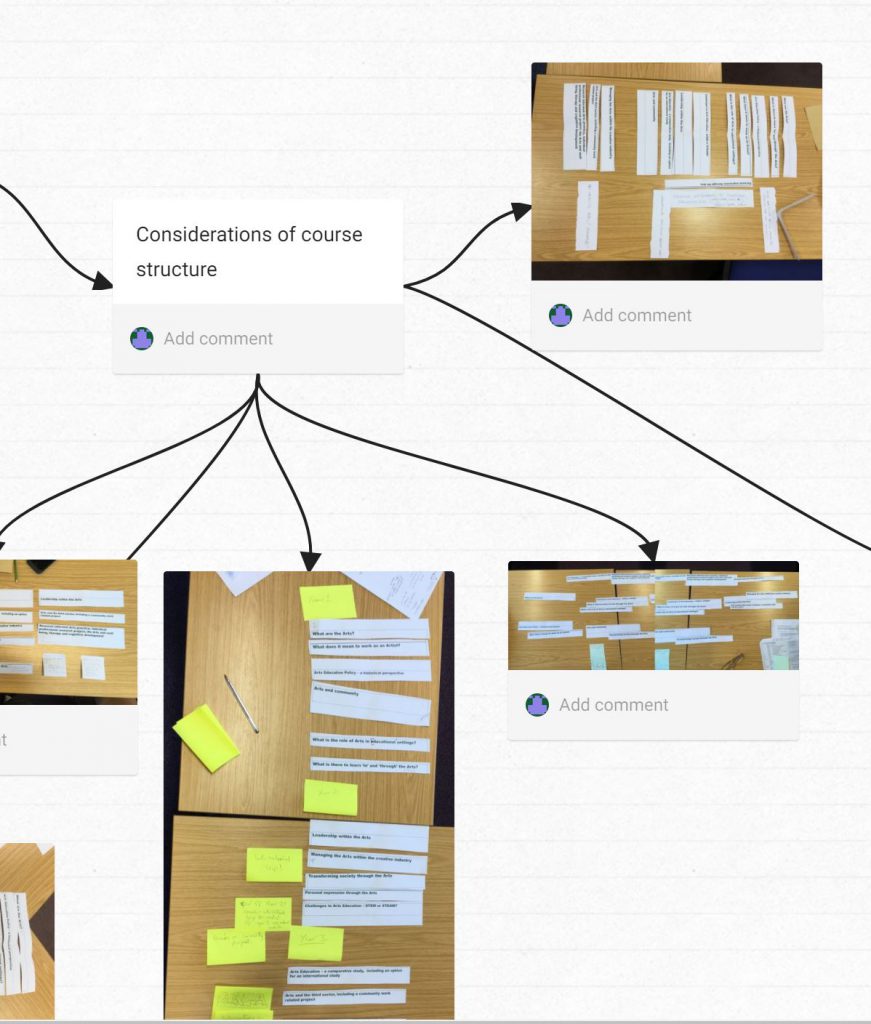 Shelf – this allows resources and learning to be shared within thematic sub-categories.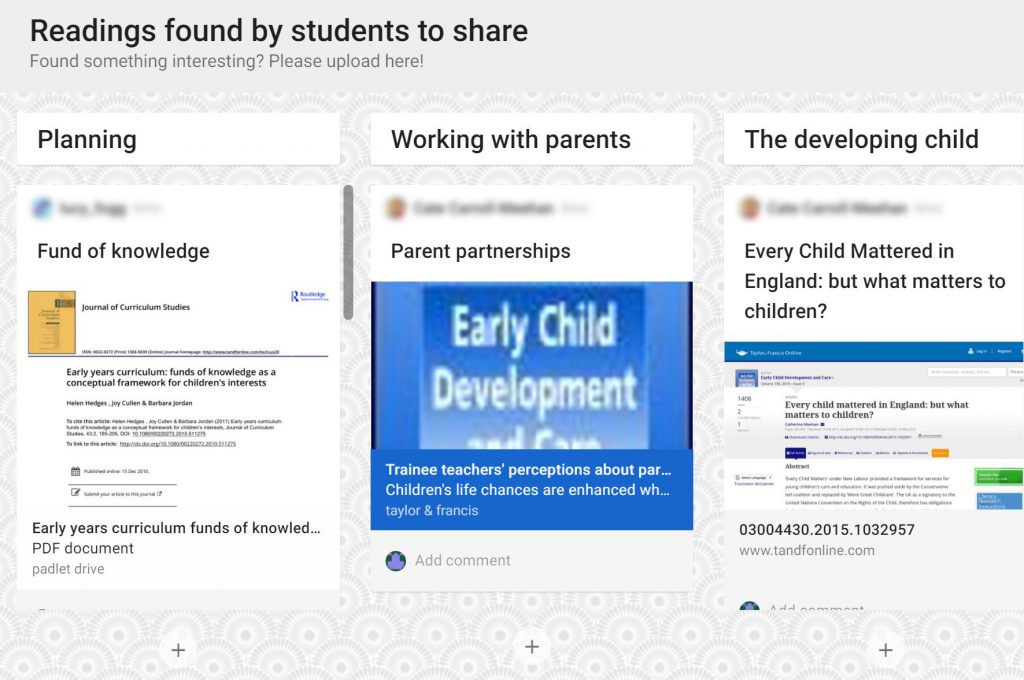 Backchannel – this is a discussion board tool that mimics the format of social media, such as Facebook or Instagram.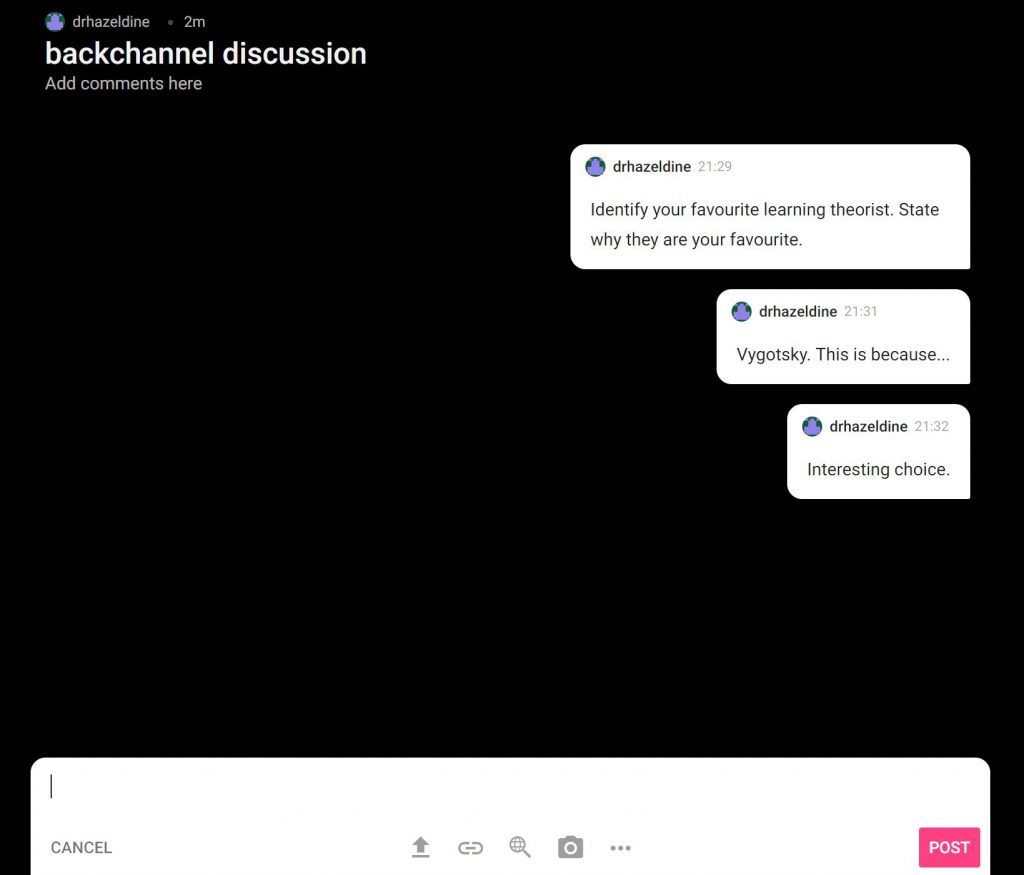 Benefits
Padlet offers the following pedagogic benefits:
Allows synchronous and asynchronous student collaboration and discussion
Provides opportunites for peer review and evaluation
Simple and versatile method for sharing learning
Absorbs and incorporates most media
Records learning impact and progression
Resources and support
Click here to access a guide to using Padlet
Watch the video below to supplement your understanding.
Further support
If you need further support implementing this strategy, or you would like to know more, contact either the Senior Lecturer in Blended Learning, Lee Hazeldine (lee.hazeldine@canterbury.ac.uk), or the Learning Technologist, Sam McFarlane (sam.mcfarlane@canterbury.ac.uk) to arrange a discussion at your convenience.