Supporting our students through 1-2-1s is central to attainment, retention and other outcomes. However, arranging 1-2-1s has become more complex, due to Covid-restrictions on our socially-distanced campus.
Our Sport, Exercise and Rehabilitation Sciences Programmes have previously operated a largely open-door policy. This allowed students to pop in and ask questions, seek support, or just have a chat, at any time during the working day. This approach and the sense of community that it has built has been central to the Team's success in maintaining engagement and increasing retention, which is reflected in the Programme's above sector NSS scores.
Because of Covid-19 restrictions, this isn't possible anymore: fewer staff and students are on campus; and students aren't able to visit offices.
To overcome this, Caroline Digby-Bowl and Colm Gregory have introduced booking via MS Bookings, a seemingly simple innovation, with a transformative impact on the student experience.
MS Bookings links with your online Outlook calendar. In a few simple steps, you can show students when you are free and they can instantly book in to see you. You can set up types of appointment and durations. And you can put a link to your booking page on your email signature, your out of office and your Blackboard, to increase its visibility and its use.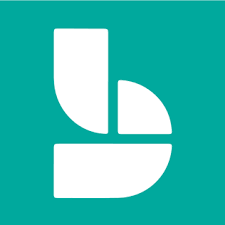 The benefits for staff and students have been multifold.
We have saved lots of time – previously, arranging an appointment would take 5 or 6 emails, but now we simply advertise when we are free and students select a time that is convenient to them. There are also fewer missed appointments, because MS Bookings automatically sends meeting reminders.
We are actively promoting engagement by actively promoting our accessibility. We are demonstrating that we have dedicated time for our students, which we believe promotes a sense of community, enhancing student satisfaction and wellbeing.
Having and promoting multiple touchpoints shows our students that we are open to them getting in touch. Anecdotally, we have heard that it helps to keep students 'warm', keeping them engaged.
At the same time, however, we are managing expectations of our accessibility – all the more important now, in light of short time working.
Having different 'types' of appointment helps to normalise what students might want to talk about, which can help students to open up about issues that they may feel sensitive about – for example, asking for support, or just having a check-in over a cup of tea.
Here are Caroline and Colm's top tips for making this work for you.
In order to use MS Bookings, you need to attend a short training session with IT. But don't let this put you off! It's easy and supportive. In fact, you can visit the IT department's own Bookings page to book your Bookings training!
You do need to push this with students initially. The benefits that we have seen have taken a few weeks to be evident, but if you actively promote it, students will use it.
Set automatic reminders close to the appointment time, to help students to remember to attend.
Download the app on your phone – and remember to keep your Outlook calendar up to date!
Figure 1. Screenshot of MS Bookings page, viewed 15/10/2020.
For more information on the use of MS Bookings in Sport, Exercise and Rehabilitation Sciences, please contact Caroline.Digby@Canterbury.ac.uk or Colm.Gregory@Canterbury.ac.uk.
For more information on L&T in the Faculty of Science, Engineering and Social Sciences, contact Susan.Kenyon@Canterbury.ac.uk.
If you would like to share with the University how you have responded to Blended Learning, please contact your Faculty Director of Learning and Teaching or your Digital Academic Developer (Formally Faculty Learning Technologist).