Summary
In this example, Jim Wiles, Principal Lecturer in Sport and Exercise Science, explains how he and the programme team for Sport and Exercise Science (SES) have put in place measures to improve the support given to students for their assessments, and the feedback given to them, and how these measures have had a positive impact.
Context and Aim
The area of assessment & feedback has been consistently problematic across Sport and Exercise Science modules over the last few years, even though many (ongoing) efforts have been made to address the issues raised in NSS scores, external examiners' reports and module evaluations.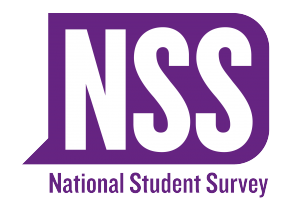 As the SES NSS 'assessment and feedback' scores decreased from 84% in 2015 to 78% in 2016, it was felt that a more coherent strategy was needed.
The programme team led by Jim decided to reflect on the consistency and congruency of the feedback they were giving students on the programme, and plan strategies for managing student expectation, including providing clearer definitions of what constituted feedback.
The aims of the action plan put in place was to pilot specific 'assessment & feedback' strategies using the level 6 module 'Sporting Extremes' module delivered in semester 1, so that any evidence-based aspects of good practice could be disseminated and implemented in SES modules delivered in semester 2.
Strategies identified (and subsequently implemented)
1) On the VLE:
Explicitly introduce programme specific marking rubric to students on module Blackboard
In the module handbook, clearly present assignment titles (in this instance a 2,400 word essay), final submission deadline, submission method, feedback date and how feedback is provided
Implement electronic submission and feedback as standard across module
Based upon previous student module evaluation (2016/17), provide greater student choice by giving the option to submit their ONE coursework essay either mid semester, i.e. immediately prior to Academic Development week (from a choice of 2 section 1 essay titles); or at the end of the module, i.e. at the end of the final teaching week prior to Christmas (from a choice of 2 section 2 essay titles).
2) Course delivery / teaching and formative feedback process
Feedback starts by using first 15 minutes of the first taught session to feedback on the previous year's assessment performance and evaluate current student perceptions of good and bad aspects of physiology modules – incorporated into module delivery
Assignment requirements reiterated periodically during taught sessions
Offer to book an individual or group tutorial reiterated every taught session
Use the 20-minute break in the 2-hour session to clear up any minor issues
All students are 'required' to book a tutorial to review their essay plan, during which informal feedback is
3) Post-submission feedback using Turnitin
Personalise feedback by addressing it directly to student using their first name from the start of any written feedback
Quickmark comments – use of quickmarks + bespoke comments in text to provide specific guidance and advice
Written feedback subdivided into:
(i) Strengths – (positive)
(ii) General 'content' feedback (areas where marks were lost)
(iii) Key points / feedback to support your next assignment.
In order to maintain quality and consistency parts (i) – (iii) were typically between 2,000 and 4,000 characters long.
One significant change was the decision to embed the NUMERICAL MARK (%) at the end of the 'General content' section to encourage students to engage with feedback rather than just look at the mark. (This was in response to approximately 40% of students just picking up mark and not feedback before electronic feedback was implemented)
Rubric used which overtly links assignment qualities to generic marking criteria presented on Blackboard and in the handbook, in order to close the loop
All students are encouraged (strongly advised when their mark is less than 50%) to book a follow-up feedback tutorial.
When the feedback is returned (within the 15-day deadline), 'shout about it' using NSS terminology wherever possible (e.g. 'feedback on your work has been timely')
Communicate via announcements wherever and whenever 'feedback' has been provided or is available
Evaluation
The student module evaluation of 'Sporting Extremes' has improved greatly post implementation of the new assessment and feedback strategy.
| | | | | |
| --- | --- | --- | --- | --- |
| ASSESSMENT AND FEEDBACK QUESTIONS | 2016/17 | Section mean | 2017/18 | Section mean |
| 3. The criteria used in marking have been clear in advance. | 4.28 | 4.17 | 4.64 | 4.13 |
| 4. Feedback on my work has helped me clarify things I did not understand. | 4.23 | 4.13 | 4.48 | 3.88 |
| 5. Feedback on my work has been prompt. | 4.30 | 4.30 | 4.50 | 4.05 |
The section of the SES 2017-18 NSS scores for assessment and feedback improved by 9% from 2016-17. It is currently at 87% overall vs. sector of 76% (CCCU = 74%).
The implementation and engagement with (key aspects) of this strategy, along with further recommendations from our external examiner, across the Section has been carried forward from last year into the programme annual monitoring action plan 2018/19. The status of this ongoing issue will be reviewed again in September 2019.
Please feel free to contact Jim via jim.wiles@canterbury.ac.uk should you wish to discuss any aspect of this summary in greater detail.