Why winning at the Cannes Film Festival is important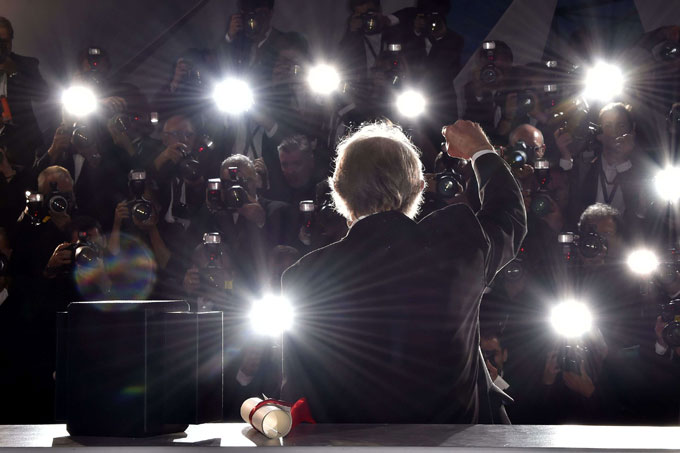 Dr Ken Fox, Principal Lecturer School of Media, Art & Design, explains why this year's winners at the Cannes Film Festival are important.
The Cannes Film Festival with its glamourous setting and endless stream of celebrity tweets and photo opportunities seems far removed from our daily concerns but it proves once again in its choice of Ken Loach's latest film, I, Daniel Taylor, as winner of the top Festival prize, the Palme D'Or, that the jury has a knack for identifying films that touch a raw nerve in their depiction of contemporary societal problems and anxieties.
Ken Loach is nearing eighty and over his fifty year career has been indefatigable in his representation of the working class and those in poverty. His first film for television, Cathy Come Home (1966) had a huge impact with audiences, drawing attention to the housing crisis in 1960s England, to his current film focusing on the conditions of austerity and benefit cuts impacting on the lives of the central character, Daniel Taylor, and his family.
Loach's films, including Kes, Land and Freedom, My Name is Joe, and The Wind that Shakes the Barley, represent ordinary people with compassion, complexity, sharp humour but without sentimentality. His films are not to everyone's taste but they serve a key function in bringing to a large audience the universal stories of ordinary people coping and not coping with life's heavy burdens. His unexpected win brings him to our attention again and reminds us all that we need his kind of cinema as much as the next Hollywood blockbuster to provide that variety of representation that pleases the eye and nourishes the brain.
The other notable British winner at Cannes was the Jury Prize for Dartford born Andrea Arnold's American Honey. Arnold is one of the most exciting directors working in cinema. Her first short film was the Oscar winning Wasp (2003), and she has progressed to the gritty, compelling and disturbing but beautifully realised feature films Red Road, Fish Tank and Wuthering Heights. Her movies share some aesthetic and thematic similarities with Loach's work and that connection is even more visible in her current film as Robbie Ryan, the director of photography, shot both I, Daniel Taylor and American Honey.
What makes Arnold's win all the more important is that she and her female director peers such as Susanna White (Our Kind of Traitor), Sara Gavron (Suffragette), Clio Barnard (The Selfish Giant), Gurinder Chadha (Bend it Like Beckham), Sally Potter (Orlando), Lynne Ramsay (We need to talk about Kevin) and Joanna Hogg (Archipelago) are succeeding in an industry notorious for its lack of equal opportunities. Arnold's win raises the profile of female filmmakers and she provides a great role model for student filmmakers everywhere, but particularly women student filmmakers.