What Boris means for Brexit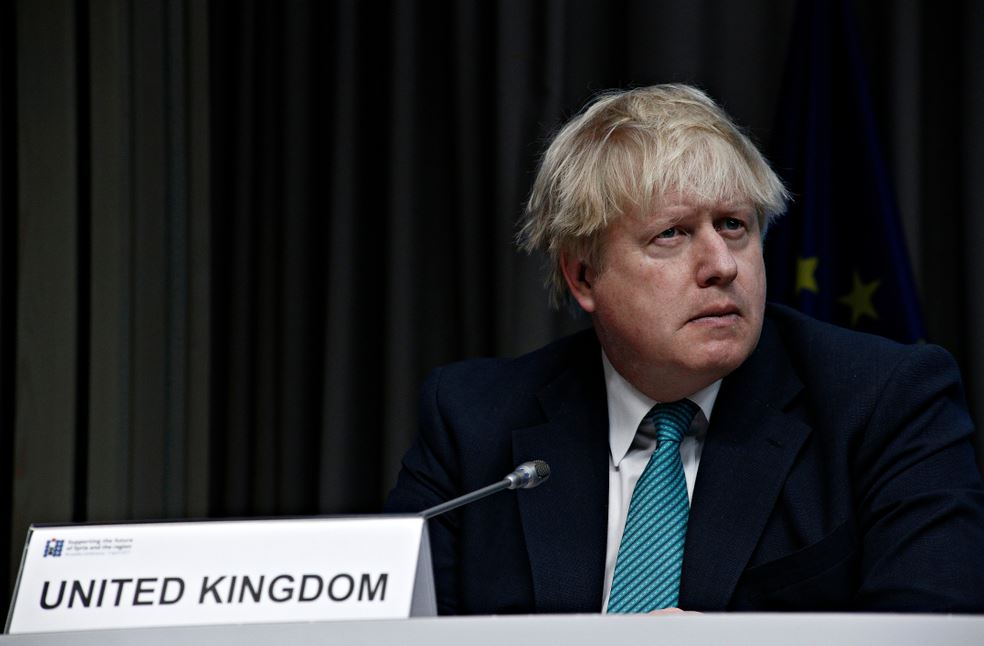 Dr Soeren Keil offers three reasons why the PM will not be able to deliver Brexit by the end of October.
Since coming to power Boris Johnson has tirelessly reconfirmed to the commitment that the UK will leave the European Union (EU) on Thursday, 31 October 2019.
His mantra – "Come What May" – has explicitly included the option of a no-deal Brexit. He has assembled a cabinet of Brexiteers, and has announced substantial funding for the preparation of a disorderly departure of the UK from the EU.
But realistically, how likely is it that the UK will leave the EU at the end of October, especially if there is no progress on an agreement between the EU and the UK?
Johnson and his government continue to convey the message that the departure is inevitable, and will not be postponed, under any circumstances. However, when looking at the opposition Johnson and his government is facing, a delay is almost inevitable to avoid constitutional crisis and economic disaster.
Here are three reasons why Brexit will not be hard, and is unlikely to happen at the end of October 2019:
Johnson will face substantial resistance in Parliament. Any deal, including a no-deal scenario, will need approval in Parliament. Not only will Johnson face opposition from his own backbench MPs (some 20 of which are openly against a no-deal exit), but also his supply votes supporter, the Northern Irish DUP, might not back a no-deal, if it would mean that a hard border in Northern Ireland will lead to an intense debate about a potential Irish reunification. In addition, he will face substantial resistance in the devolved governments, which have already demonstrated their lack of trust in his plans.
The EU has consistently argued that this Agreement, negotiated with the government of Johnson's predecessor Theresa May cannot be re-opened. The EU is unlikely to change its position – this initially makes a no-deal Brexit more likely. However, it is important to keep in mind that the EU is the UK's biggest trading partner – by far. So after Brexit (deal or no-deal), the UK will need a quick agreement with the EU. Will the UK really risk alienating its closest trading partner and poisoning the atmosphere before any negotiations on a trade deal have started?
Finally, resistance against a no-deal Brexit also comes from other key trading and political allies of the UK. Japan's Foreign Minister warned the UK openly against a no-deal arrangement in the run-up to the elections of a new Prime Minister, and more recently the US House of Representatives' Speaker Nancy Pelosi has linked any future US-UK trade deal on the UK's commitment to the Good Friday Agreement for peace in Northern Ireland. However, by pushing for a no-deal Brexit, the UK government is openly questioning this Agreement, as no-deal will lead to a new Hard Border between the North and the Republic of Ireland. In this case, there is increasing resistance against any trade deal between the UK and the US, which would need approval in the US House of Representatives. However, such an agreement would be key for the UK economy in order to limit the impact of a no-deal scenario.
With all of these developments in mind, a no-deal scenario becomes substantially less likely. This does not mean that it becomes impossible. Boris Johnson and his cabinet are focused on delivering Brexit, even against the resistance and the challenges discussed above. In such a radicalised and polarised environment, it cannot be excluded that the Prime Minister will take the UK out of the EU without approval of Parliament, and despite its predicted negative impact on the economy. However, Johnson has worked for years to become Prime Minister – it is hard to imagine that he wants to give up office quickly – and if he goes for a no-deal Brexit, he might find himself out of office before having settled in properly.
Dr Soeren Keil is Reader in Politics and International Relations and Director of the Centre for European Studies (CEFEUS) at Canterbury Christ Church University.
Read more blogs from the Politics and International Relations team here.