This week I'm exploring what we have planned for 2020.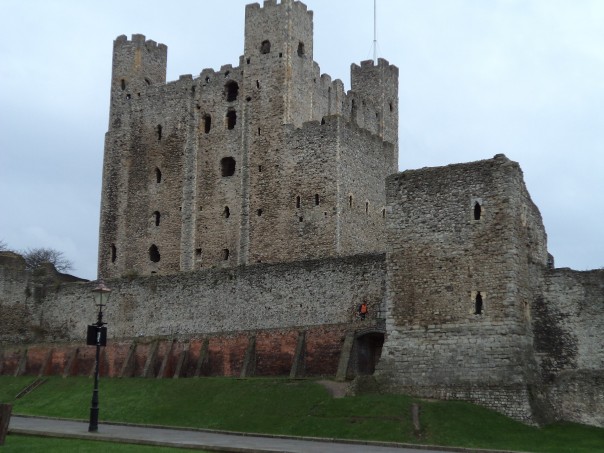 Happy New Year to all readers of the blog because we are not (quite) into double figures for the date in January. As I said last time, I want to take this opportunity to outline the exciting line-up of events we at the Centre have in store for you in 2020. As in the past we will again be working with several organisations from Canterbury and further afield which is always an exciting prospect. In addition, 2020 will see the publication of articles and books by members of the Centre and associates, including Dr Claire Bartram's edited collection: Book Culture in Provincial Communities: Contexts for Reading and Writing 1450-1650 that not only features a chapter by Claire, but also by Dr Gillian Draper and me.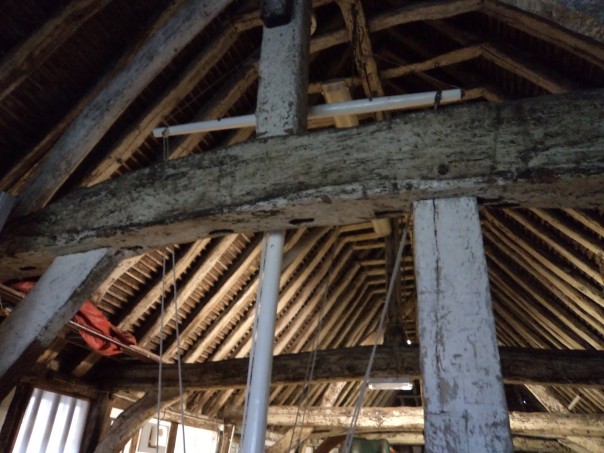 Even though the Centre is involved in several events linked to Becket 2020, and I'll come to some of these soon, our flagship this year will be the Medieval Canterbury Weekend 2020, which will take place on Friday 3 April to Sunday 5 April. As a taster, on the previous Friday 27 March The Rt Revd & Rt Hon. The Lord Rowan Williams of Oystermouth will give the Annual Becket Lecture on 'Bede and Canterbury', further details regarding this lecture will be available shortly, including how to book for this free event. Regarding the Medieval Canterbury Weekend, tickets are selling well and one of Professor Paul Bennett's (Director of Canterbury Archaeological Trust) guided tours has already sold out. We have a great line-up of excellent speakers drawn from academia and the world of what is often called more popular history, and topics covered range across 'Kings & Queens', 'War & Politics', 'Social History', 'The Church', and 'Books & Manuscripts', moving from the Anglo-Saxon period to the eve of the Reformation.
Because we have adopted a pick-and-mix system, people can come to find out about what interests them from experts in that particular field. This might be medieval and Elizabethan theatre as seen in its widest forms (Professor John McGavin), or medieval monsters, including dragons (Drs Sophie Page and Diane Heath), or various aspects of King Henry VI (Drs David Starkey and David Grummitt), or exploring fascinating texts and books (Drs Mike Bintley, Sarah James and David Rundle), or examining the lives and legacies of iconic churchmen (Professors Michael Wood and Caroline Barron), and much, much more. For full details, please see the website: https://www.canterbury.ac/uk/medieval-history
I'll come back to our conferences in May and June and instead mention lectures that will be coming up in the next few months that the Centre runs with the Friends of Canterbury Archaeological Trust [FCAT]. The first of these is next Thursday 16 January when Robert Baldwin, who leads the community archaeological project on Anglo-Saxon Lyminge, will be speaking on 'Invention and imagination: re-interpreting the early masonry church uncovered in Lyminge during 2019'. As regular readers of the blog will remember, this dig featured in a report last year: https://blogs.canterbury.ac.uk/kenthistory/kentish-saints-using-archaeology-texts-and-material-culture/ and it was a fascinating visit. Thus, if it sounds interesting to you, please do come to hear Rob at 7pm at CCCU, Newton Ng07.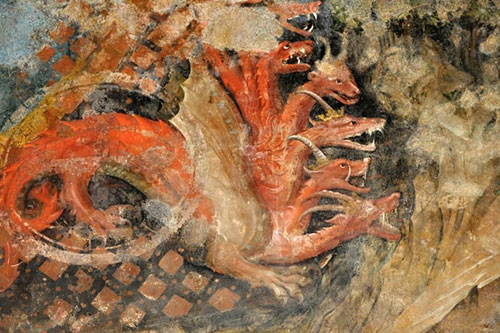 The other two lectures with FCAT this spring will be Paul Bennett's (probably penultimate, although possibly last Frank Jenkins Lecture) that will be held on Saturday 29 February where he will provide a summary of the Trust's work and findings over the previous 12 months. And then in March we will return to our usual Thursday evening when Nathalie Cohen, Canterbury Cathedral's archaeologist, will speak on 'Religion and ritual on the River Thames', for details see: https://www.canterbury.ac.uk/arts-and-humanities/events/arts-and-humanities/ckhh/religion-and-ritual-on-the-river-thames.aspx
Moving on through the year, in May the Centre has a joint one-day conference with Canterbury Cathedral Archives and Library entitled 'Church, Saints, and Seals, 1150-1300' on Monday 18 May. As well as the opportunity to hear from several experts on these medieval seals, those attending will visit the Cathedral Archives and Conservation Studio. Details and how to book can be found at: https://www.canterbury.ac.uk/arts-and-humanities/events/arts-and-humanities/ckhh/saints-and-seals.aspx
Just over a week before that and as part of the 450th Anniversary celebrations for the Manwood almshouses in St Stephen's Hackington, I'll be giving a talk on Sir Roger Manwood, his life and times to offer some context for his foundation. The celebrations will include a short play and the event should be great fun and very interesting – more details to follow.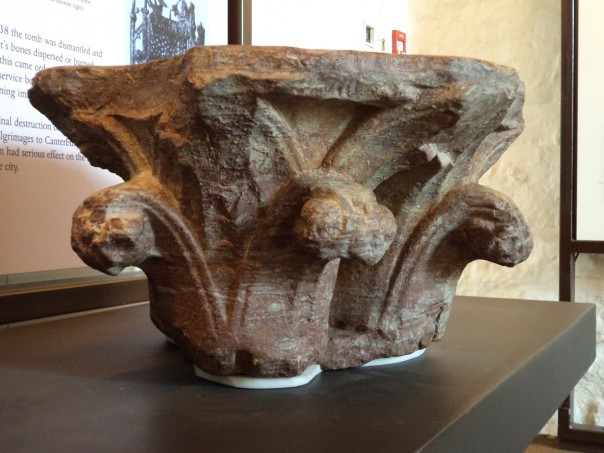 June will bring further events and this time with a new partner, the Christopher Marlowe Statue Project. Again, using the idea of a taster, Dr Claire Bartram will give an open, public lecture (booking not required) on 'Performing Husbandry: Book Culture in young Christopher Marlowe's Kent' on the evening of Friday 18th June in Old Sessions House. Then the following day there will be a conference at the same venue entitled 'Natural History of the Sixteenth Century and the Works of Marlowe', which will also include a visit to the Cathedral Library to see Gerard's Herbal and other similar books. For more details and booking, please see: https://www.canterbury.ac.uk/arts-and-humanities/events/arts-and-humanities/ckhh/natural-history-of-the-16th-century-and-the-works-of-marlowe.aspx
July is marked by the Medieval Pageant, which will be an even larger event than in previous years, with its associated Family Trail on Saturday 4th July. As founder partners, the Centre will be there again and probably in St Paul's church where we were last year, alongside Annie Partridge who organises Canterbury Archaeological Trust's education and outreach activities. This is a taster from last year: https://blogs.canterbury.ac.uk/kenthistory/biodiversity-and-medieval-pageant-at-canterbury/
The end of August and beginning of September, that is keeping within the 2019/20 academic year which is where I'll end this summary, the Centre, under Professor Jackie Eales' leadership, will be holding a one-day conference on Saturday 5 September linked to the 400-year anniversary of The Mayflower's voyage to the New World.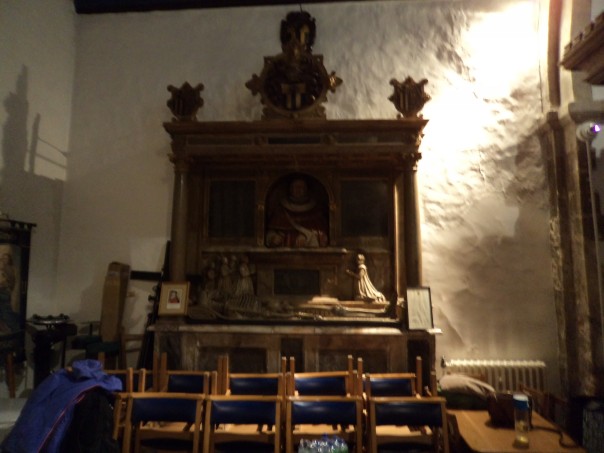 In addition, the Centre will be holding a series of evening talks from Monday 31 August to Saturday 5th September under the title 'Kentish Saints and Martyrs' at parish churches across the city. Each evening lecture will have a different theme: Dr Sarah James will begin at St Martin's church on the Monday by exploring what was the cult of saints in the Middle Ages and Dr Rachael Koopmans will conclude the series at St Thomas' RC church on the Saturday by examining a specific aspect of the early Becket cult. This will form the middle week of a three-week exhibition under the same title at Eastbridge Hospital. During 2020, members of the Centre will be giving conference papers, indeed Diane Heath has been doing this at the Gender and Medieval Studies conference at the University of Swansea this week, as well undertaking their own research, writing and working towards submitting bids for research and outreach funding. Examples of the latter are Louise Wilkinson's work with academics from Brighton on a bid to Wellcome, I'm working with academics at Southampton and Reading on an AHRC application and Diane is hoping to submit shortly her joint proposal with Penny Bernard to the National Lottery Heritage Fund. In the meantime, I'm continuing to work with other academics on the Leverhulme-funded Gough Map project and the 'Maritime Kent through the Ages' edited collection (Boydell), while Louise is finishing off a Pipe Rolls volume, her new book on Eleanor de Montfort and her impact case study on Magna Carta for the REF. Nor is Canterbury Castle forgotten, and we are all involved with the Friends to try to move towards the re-opening of the keep and grounds. Green Heritage is similarly a live issue, and I shall be working with Professor Peter Vujakovic again as the Sustainability group at CCCU seeks to develop new strategies going forward.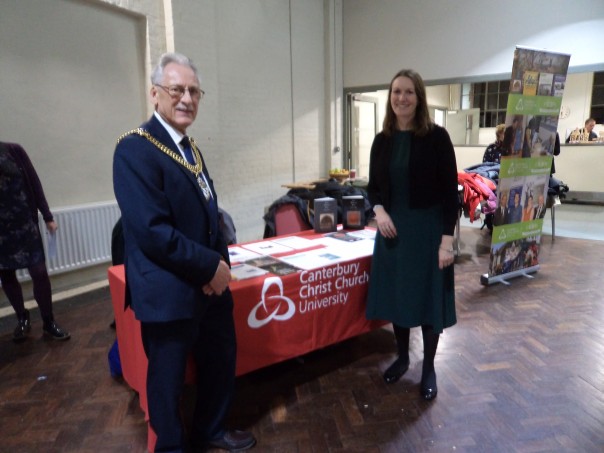 Another regular feature this year will be the monthly Kent History Postgraduate Group meeting, which will begin 2020 with a presentation by Dean Irwin, who spent a large part of the Christmas break in Israel (work and holiday), and a collaborative session that I'll lead on re-assessing the Gough Map.
So as you can see things are going to be very busy during 2020 as we move through to the end of the 2019/20 academic year and we hope many readers will be able to join us for at least some of these exciting events.