Putting local top quality dementia care on the map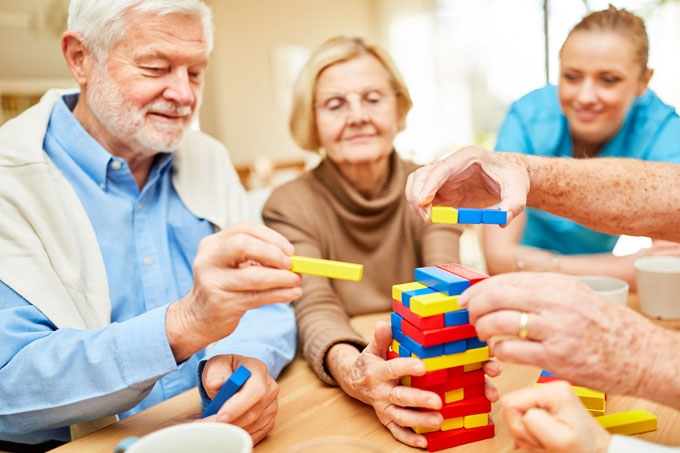 Academics from the Faculty of Health and Wellbeing explain the importance of raising awareness and greater understanding within our communities of dementia to help advance dementia care.
Anticipated increases in prevalence and associated costs of people with dementia has led to the condition becoming a public health priority.
Current estimates indicate that globally dementia will triple by 2050, with Alzheimer's (one form of dementia) contributing to about 60% -70% of diagnosed cases. While older age guides these predictions, dementia is not a natural part of aging, but a disease which causes nerve cells to die, damaging the structure of the brain.
In the UK the number of people with dementia is estimated at 850,000, with over 40,000 people under 65 with the diagnosis of early on-set dementia. More than half of the total diagnoses (448,300) are from England. The existing cost of supporting and caring for people in the UK with dementia is about £23 billion per year and is expected to increase threefold by 2040.
Due to the increasing numbers of people living with dementia, the UK government has taken steps to prioritise the development of dementia care support services and initiatives through the publication of policy documents.
The 2009 National Dementia Strategy for England included a number of objectives aimed at increasing the health and wellbeing of people living with dementia and their carers. For example, reducing stigma, increasing social inclusion and developing support services were all listed as priorities. In the decade since the National Dementia Strategy was published, various new schemes and initiatives have been implemented, for instance: dementia cafés, dementia friendly communities, the dementia friends' campaign, dementia villages and increasing the numbers of peer support opportunities. More recently, the publication of the Challenge on Dementia 2020 paper highlighted a need to raise awareness of the condition to continue promoting a more dementia friendly society.
It is widely accepted that a key component of top quality dementia care is integrated community based services. Evidence shows that when health and social care professionals work collaboratively, outcomes for people living with dementia, their families, and wider communities are improved. Basing dementia services in the heart of communities helps to provide cohesion and better understanding of dementia and the experiences of people who live with it.
In the context of higher education, multiple healthcare education programmes have failed to provide programmes that enable students to gain a full understanding of the experiences of people and their families living with dementia. Medical specialities such as neurology and geriatrics cover some elements of dementia care for students and classroom based activities are provided in student training. These two methods of learning however only give students a snapshot of what it is like to live with dementia. Research shows that students need to develop knowledge, attitudes, self-confidence, and empathy to deliver care that meets the needs of people living with dementia.
Canterbury Christ Church University's Faculty of Health and Wellbeing is delivering a cross faculty training programme designed to fill this gap. Through being part of the Alzheimer's Society's Time for Dementia programme, funded by Health Education Kent, Sussex and Surrey, we are helping to develop a new generation of healthcare professionals who are more aware and have a greater understanding of dementia. It enables students to visit people living with dementia and their families at home in their communities over a two-year period to develop knowledge and skills around the long-term impacts of dementia.
Christ Church is also the evaluator for the implementation of the Community Areas of Sustainable Care and Dementia Excellence in Europe (CASCADE) model of care. A model of care being delivered at two new Kent and Medway community based dementia care facilities.
Harmonia Village in Dover and Harmony House in Rochester, are exemplars for the key components of top quality dementia care, components enabled both by dementia being identified as a public health priority and programmes such as Time for Dementia.
Harmony House offers guesthouse with care services and Harmonia Village offers both residential and guesthouse accommodation. Each facility is nestled within existing locales, reaching out to local residents so that all those who have a stake in the area can come together reciprocally as one community.
Find out more about Harmonia Village at: https://vimeo.com/340978200
Find out more about Harmony House at: https://www.harmony-house.net/home
Mary Kirk is Senior Lecturer in the School of Nursing, Midwifery and Social Work and Lead for the Time for Dementia programme, Anne Martin and Dr Raymond Smith are Research Fellows and Dr Toni Wright is Principal Research Fellow in the Faculty of Health and Wellbeing.