Don't ignore your partial swing if you want to improve your golf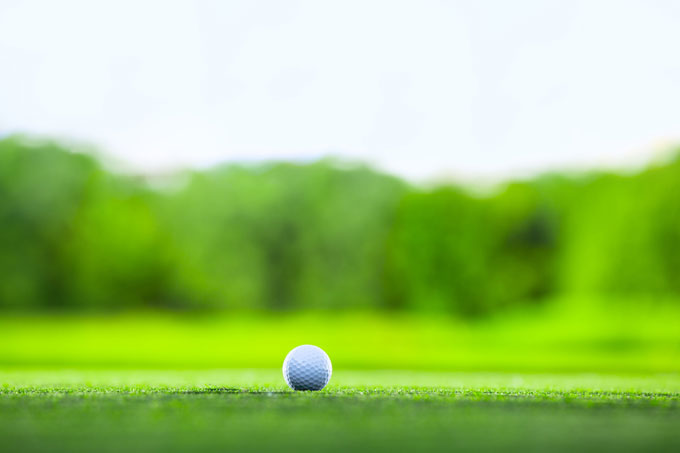 Dr Mathew Brown and Sam Todd explain how golfers need to work on their partial swing shots if they want to improve their golf.
The Open at 'Car-nasty' is in full flow and talk by players and commentators is all about the challenges facing them due to the unusually hot weather and lack of rain, which could result in ball positioning relying on luck more than judgement.
We could see the best golfers in the world in some unusual spots around the beautiful old links at Carnoustie.
They will also find themselves 'between clubs' more often than they would like and being required to hit cut down or 'partial shots', and here in lies the problem.
An example of this was seen at the recent Aberdeen Standard Investments Scottish Open, where Rickie Fowler's 458 yard drive on the par 4 10th astounded all watching, ending up 34 yards from the flag.
While the 458 yards drive is awe inspiring, the finishing position of the ball was at a distance requiring a 'partial shot'. The problem here lies in the effect this will have on scoring, as the data from the PGA tour in 2016 shows, partial shots that usually fall in 50-125 yards are less accurate than full shots which tend to fall in 125-175 yard range. Evidenced by Rickie Fowler taking a further 3 shots to get down from 34 yards.
The apparent difficulty is unsurprising when the biomechanical alterations required to hit these partial shots are considered. Our research has identified that golfers are not able to use a reduced effort version of their full swing. Instead to hit a ball 80% of full swing distance, golfers are having to use staged reductions across the body, specifically, reducing the weight transfer by a third, shoulder turn by 14% and stance width by 5%.
This shows how important it is for golfers of all levels to be working on their 'partial swing' shots, as they are not just a cut down version of a full swing, and any improvement golfers can make in this area will pay dividends on the score card at the end of the round.
Dr Mathew Brown is a Senior Lecturer and Sam Todd a PhD student in Sports and Exercise Science.
Read their recent article in the journal of Sports Biomechanics, Partial swing golf shots: scaled from full swing or independent technique?