Could Canterbury become the 2025 UK City of Culture?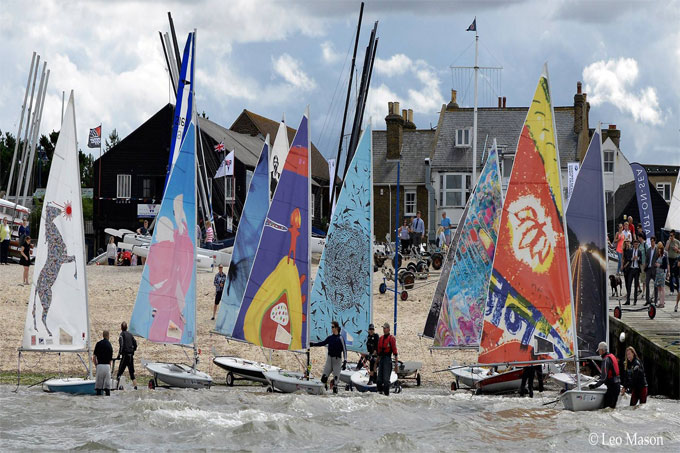 Dr Jane Lovell explores the idea of Canterbury bidding to become the 2025 UK City of Culture.
I recently heard that Canterbury City Council is considering entering the competition to be UK City of Culture 2025.
I was lucky enough to work on part of the visitor strategy for the first bid for 2008, Canterbury in East Kent, which drew on the theme of pilgrimage and then act as part of the steering group for the second bid, East Kent: A City Imagined, for 2017, which aimed to shift the core market of heritage tourism to Canterbury and East Kent towards cultural visitors.
The last bid reflected an ambition to present East Kent as a city and featured campaigns showcasing our local cultural distinctiveness as the Garden of England, such as 'Grow for it' blended with ideas of contemporary technological connectivity and innovation, and 'Flux City', which celebrated the migration and movement of people within the region. Some striking visual images emerged, for example the White Cliffs of Dover was portrayed as our 'city limits,' displaying the lifestyle benefits such as our accessible coastline, proximity to the continent and vivid countryside.
My experience of the first two bids was that they acted as a significant drawing together of different organisations and sectors; the first bid establishing a clear legacy rooted in an understanding of the value of culture.
Both bids required investment, however they also resulted in new connections, recognition and funding streams with tangible economic, social and cultural benefits.
However, the key strength of the region, the distinctive geography which inspires artworks such as the paintings of JMW Turner, who found the light and seascapes of Margate transformative, is also its drawback. While this landscape gives us an extraordinary collective of creative industries on the coast and iconic destinations such as Turner Contemporary and the Folkestone Triennial; as our last bid response stated, there were practical infrastructure issues 'in relation to geography of delivery impact upon the strengths of East Kent's bid.'
On balance, I hope that we do apply again, the act of bidding is a binding and exciting force on its own, reinventing the region in the popular imagination. And perhaps like Liverpool in 2008, we could launch a new fleet of art boats, setting sail to connect our future dreams of our creative coastline.
Dr Jane Lovell is Senior Lecturer in Tourism and Events, in the School of Human and Life Sciences.
Visit the Tourism and Events Research Hub to find out more about the consultancy and research work of Events, Tourism and Hospitality at Canterbury Christ Church University. The most recent research (Culture Kent Research Programme) from the Hub looks at the necessity to build successful partnership between tourism, culture and the arts for places that have ambitions to become cultural destinations.