How we are responding to your feedback – Study Support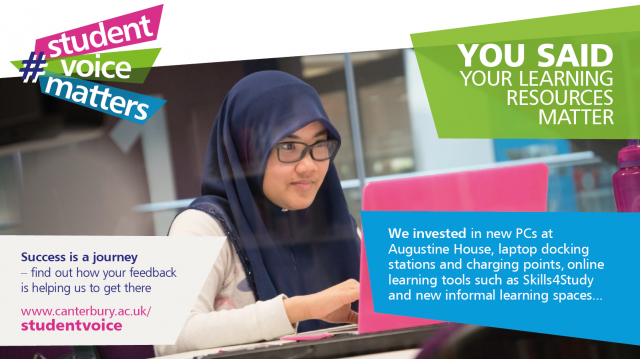 "The library services helped me a lot with my studies. I found the help from the Librarians supported me a lot with my assignments"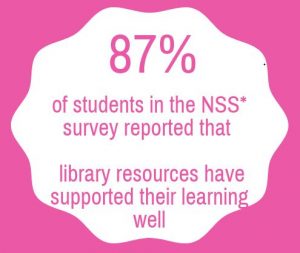 That's what one of the 5971 respondents said about study support in last year's student surveys. There are three main surveys depending on what type of student you are:
NSS (National Student Survey) open to third year undergraduates
PTES (Postgraduate Taught Experience Survey)
PRES (Postgraduate Research Experience Survey)
The feedback from all of them is a vital way that we shape and improve our services over the coming year and create our commitment to you.
Another student said
"Academic support is a fantastic service to have to help you achieve a better grade and improves your understanding on what to include in essays and how to structure it"
but it wasn't all praise and we'd like to share how we've been working to improve things:
"I would have liked more detailed information about database searching and how to source material not in the library"
We have made guides about our most commonly used databases available in LibrarySearch. The guides are easily available in the Find Databases A-Z. Look out for the red "Guide (PDF)" buttons.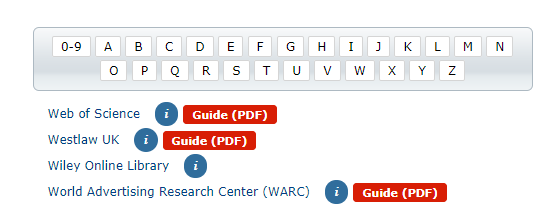 You can contact our team of Learning & Research Librarians for help and guidance on using the wealth of online resources that are available.
If you are undertaking research and you need to get hold of items (books, articles, conference papers) that we do not hold, you can now request them through LibrarySearch. We've added a new online document delivery form, easily accessible from the menu bar in LibrarySearch.

We have also added a feedback button in LibrarySearch so you can quickly tell us what you think.
Preparing you for the future
We're helping you to get ready for future careers when you've left University:
We've added a greater range of team-based tasks in our tutorials to help you develop good team working skills.
We have increased the number of modules in Skills4Study covering subjects such as writing skills, group work and employability. Find out more about Skills4Study on our blog.
We have opened up volunteering opportunities as Archive Assistants top help you develop core skills (digital skills, research skills, decision making, accuracy and teamwork) to use with future employers.
We've been showing you how to use Business Source Premier and Mintel (available via Find Databases in LibrarySearch) as tools to help with interview preparation.
---
So if you're a third year Undergraduate why not fill out the NSS? There are lots of great incentives and it's your chance to help us make a difference for the next generation of CCCU students. Visit the Student blog to find out more.