A Happy New Year to all readers, albeit I appreciate it has been and continues to be exceedingly tough, including as we now head into a third lockdown in Great Britain. Consequently, I thought this week I would concentrate on the upcoming online events the Centre is organising between now and Easter, including the Tudors and Stuarts History Weekend and Lunch Time Lectures.
As I mentioned last year, this series of Lunch Time Lectures is a venture with two new partners, the Friends of Canterbury Cathedral and the Canterbury Association of Medieval and Early Modern Studies (CAMEMS). It will feature six FREE talks by postgraduates and post-doctoral students from CCCU and MEMS at Kent with the first lecture taking place on Wednesday 13 January at 1pm and will then run every Wednesday until 17 February at the same time. For those who attended the Becket Lecture given by Paul Bennett last month, it will be the same system, that is it will be a Teams Live Event and I'll post the joining url for each lecture in the blog the week before.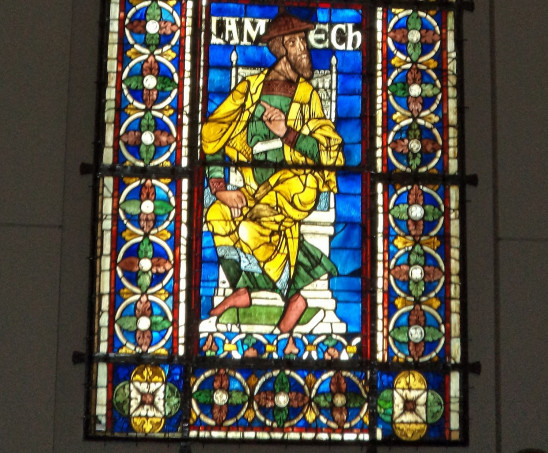 Our first talk will be given by Dean Irwin who is well known to regular readers of the blog. For those who don't know Dean, is a PhD student at Canterbury Christ Church University (just submitted his thesis) working on the records generated by Jewish moneylending activities in medieval England. Beyond this, he is interested in all aspects of medieval Anglo-Jewish life and is co-organiser of the 'England's Medieval Jewish Communities' virtual conference (16-17 February 2021: https://www.eventbrite.co.uk/o/dr-rebecca-searby-and-dean-irwin-30954270679). From this, as you might expect, his talk concerns medieval Jews and interestingly for Dean it features people, his title is: 'A Tale of Two London Jews: Rabbi Elias de Menahem and Cresse son of Genta'. I'm sure this will be a fascinating exploration of the lives of these two men and I hope you will be able to join us using this link:
https://teams.microsoft.com/l/meetup-join/19%3ameeting_NjE4ZjBmMzQtNTljNS00YTQwLTg4OTEtM2NlN2YyMzcwOTAx%40thread.v2/0?context=%7b%22Tid%22%3a%220320b2da-22dd-4dab-8c21-6e644ba14f13%22%2c%22Oid%22%3a%225438ffb7-ff66-44f6-9ccf-cf504309571b%22%2c%22IsBroadcastMeeting%22%3atrue%7d
Please note booking is NOT required, just join Teams about 5 to 10 minutes before the start time (as you would for Zoom) by clicking on the link or pasting it into your web browser. Then on the screen click on 'Open Microsoft Teams' (centre, top in the little panel, not the buttons in the middle of the screen). Then to get you into the lecture as an attendee click 'Join now' (as you would for Zoom). Just to let you know, the lecture will not be recorded.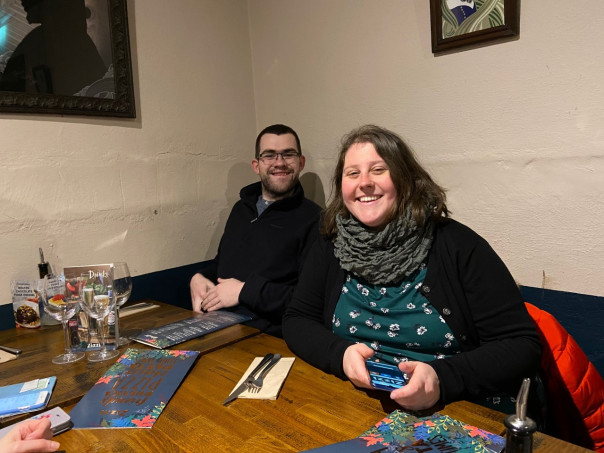 The following week on 20 January we will be featuring another lecture on medieval London given by Dr Daniella Gonzalez (Kent): 'Conceptualising Common Profit in Late Medieval London: the Jubilee Book, a Case Study', but more details and the joining link next week.
As well as this lecture series to showcase postgraduate research by those who studied at the universities in Canterbury, the Centre has teamed up with Canterbury Historical and Archaeological Society (CHAS) to host CHAS's Centenary conference on Saturday 13 February. This half-day free conference is entitled 'Canterbury through the Ages' and features academics with Canterbury links who have all featured in the blog in the past. The four talks are arranged chronologically and are based around a particular year. The first session covers the Middle Ages and Tudor periods: 'Famine and Feast: changing fortunes in 1320 and 1420' (me) and '1520 Canterbury: Turbulence, Transition and Tents' (Dr Stuart Palmer, Sidney Sussex College Cambridge); while the second session looks at the Stuart and Modern periods: 'Robert Cushman and The Mayflower 1620: Saints or Sinners? A Revisionist Interpretation of the Mayflower legacy' (Dr Lorraine Flisher, CCCU) and 'Good-bye to all that?: Canterbury in 1920' (Dr David Budgen, CCCU). More details will appear in the blog nearer the time, as well as the joining url, but please do save the date and time, the conference starting at 10.00 and finishing at 13.00.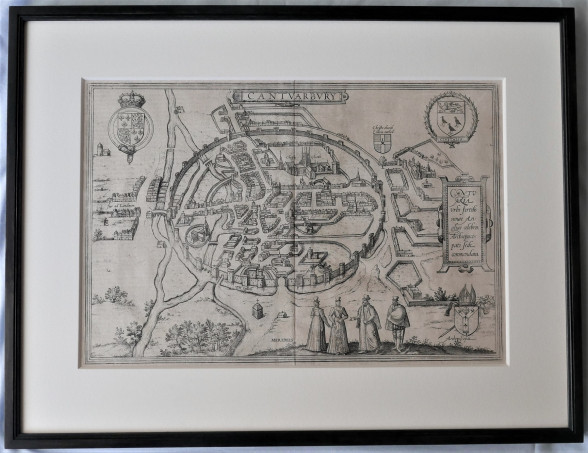 This brings me to the Centre's main event of the year, the Tudors and Stuarts History Weekend 2021 on Saturday 27 March and Sunday 28 March, from which we hope to raise money to aid the Ian Coulson Memorial Postgraduate Award fund that helps postgraduates at CCCU who want to research Kent history topics. I appreciate that I have given this link before, but it remains a poignant reminder of education's loss following Ian's untimely death in December 2015 and why it is important to aid students at a time when postgraduate funding is severely limited: https://blogs.canterbury.ac.uk/kenthistory/ian-coulson-and-kent/
Again, this will be a series of live lectures on Teams Live Events, to be bookended, all being well, by two free films featuring aspects of Canterbury from this period in an attempt to give something of a sense of being in Canterbury. In the same vein, the eleven lectures will not be recorded, thereby generating, I hope, a feel of the excitement and anticipation that was palpable at our previous History Weekends: https://www.canterbury.ac.uk/arts-and-humanities/research-kent-history-and-archaeology/history-weekends/history-weekends.aspx
So who are our speakers and what are their topics? As in the past the lectures are grouped under themes and this time we have 'Royalty and Conflict', 'Minorities', 'Manuscripts and Religion', and 'Social History'. I'm just going to run through these to give you the names of our distinguished speakers and their fascinating topics to provide an idea of what is in store, and full details can be found at: www.canterbury.ac.uk/tudors-stuarts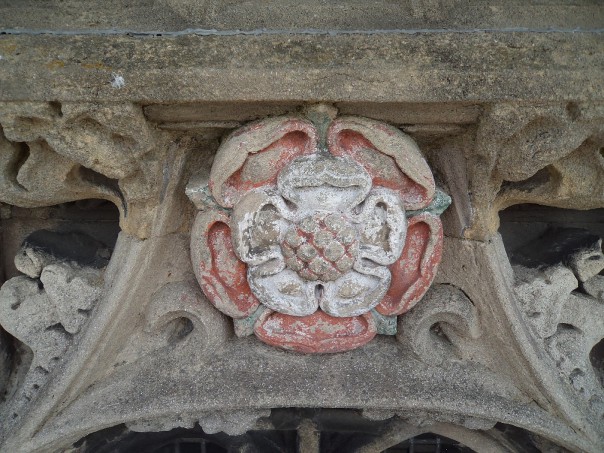 For those interested in Royalty and Conflict, we have in order through the weekend: Dr Amy Blakeway speaking on the relationship between Queen Elizabeth and her cousin Mary, Queen of Scots; Professor Glenn Richardson looking at the relationship between Cardinal Wolsey and King Henry VIII, and Professor Keith McLay discussing how the Royal Navy and the Army worked together in the Mediterranean under the later Stuart monarchs.
A new theme is Minorities and we are delighted to welcome Dr Kenneth Austin, who will address the return of the Jews to England during Oliver Cromwell's Protectorate, and Dr Onyeka Nubia, who will explore the presence of black people in Tudor England and contemporary perceptions of race.
Bringing together Manuscripts and Religion, we have three well-known scholars and Professor Alec Ryrie will offer his perspective on how the Tudors came to create what they called 'the Church of England'. In her lecture, Professor Pamela King will examine what we know about medieval religious drama and just how big a debt we owe to post-Reformation antiquarians. Then returning to the 'Church of England' theme, Professor Kenneth Fincham will investigate whether Charles II's return brought Restoration or Revolution.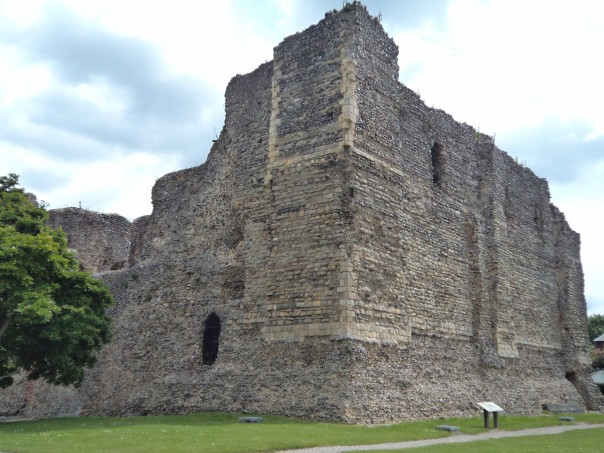 Under Social History, we have another three distinguished academics including two from North American universities. Professor Lena Orlin will demonstrate how archival sources for Anne Hathaway and her peers can reveal a far more rounded picture of this fascinating woman; while Professor Matthew Johnson will discuss the 'afterlife' of the medieval castle in the sixteenth and seventeenth centuries. Finally, Professor Andy Wood will draw on the findings of his recent project to highlight the importance of neighbourliness in the lives of working people in early modern society.
I hope this whets your appetite and Dr Claire Bartram, Dr Diane Heath and I look forward to you joining us at these various Centre events over the next three months.