I can safely say that there have been as many meetings as days since last week's blog was published. However, it does demonstrate just how many projects CKHH is involved in across Kent, and it is also great to relate that the Medieval Canterbury Weekend 2022 www.canterbury.ac.uk/medieval-canterbury is now attracting school/sixth form ticket customers.

For this week's blog we are moving to Pluckley because the Kent History Postgraduates group met this week to see Kaye Sowden's excellent presentation on this settlement in the Weald and its probably most colourful aristocratic family, the Derings. This is Kaye's first year of her doctoral studies and even though she would like to focus on those below the aristocracy for her research covering the period c.1500 to c.1700, her best way in is through the papers and activities of the Derings (and their noble neighbours), especially those of Sir Edward Dering whose family mansion was nearby and who seems to have spent more time in Pluckley than many of his peers did at their country mansions. Edward's great claim to fame is as a collector of manuscripts, books, household furnishings including portraits and anything else he could get his hands on or he could alter for the family's benefit. Even though sadly his library no longer exists – the estate had largely been broken up and sold before a disastrous fire at the mansion in Pluckley, this sequence of events does at least mean much does exist albeit it is scattered in public and private hands, including a considerable amount in the United States.
Like many aristocratic families the Derings gained due to the way families were unable to produce surviving male heirs to adulthood that led to the division of a family's estates among surviving daughters who then married the sons of members of their peer group, the lands passing out of the original family's name. For the Derings this had meant they were the recipients from the original family of John de Plukele, who had received the estate from the Church post Conquest, and the Surrendens, who succeeded the de Plukele family.
For Kaye, the first Dering of interest is Richard (1530-1611), Edward's grandfather and a major contributor to the Book of Remembrances that Kaye mentioned in the KHP's catch-up meeting a fortnight ago. As you can see, he was a long-lived individual and presumably a major influence on his son and grandson. Furthermore, the family were successful in terms of marriage, Richard's son Anthony marrying Frances the daughter of Sir Robert Bell, while Edward in 1619 made a good match, marrying Elizabeth Tufton whose main family seat by this time was Hothfield and who came from another Kent family that were equally keen to join the higher aristocracy. Edward's second marriage was even better, his new mother-in-law being a Beaumont cousin of George Villiers, thus propelling him into the inner royal circle. Consequently, he was knighted in 1622 and acquired his baronetcy in 1627, although when he was appointed lieutenant of Dover Castle two years later, he soon decided that wasn't for him and returned the honour.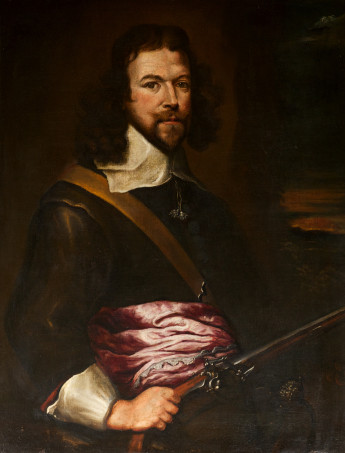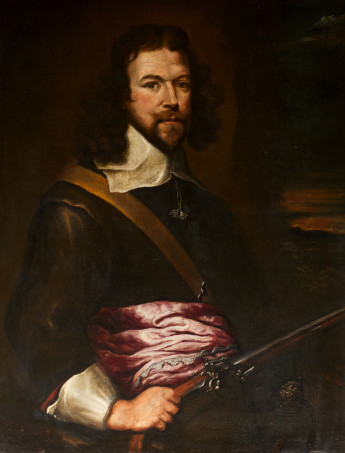 What he was far more interested in was living the part of a major aristocrat, his mother is said to have given him a doublet decorated with cloth of gold, and he spent time and money burrowing around in family papers, his and those of others, as well as anything else that would enhance the status and prestige of his ancestors. Even though he was a great collector and copier of old manuscripts and other archives, he was not above altering things to suit the Dering ancestry he was in the process of 'discovering'. Such fabrication includes his handiwork on the Dering Roll, the oldest surviving English roll of arms from the late 13th century of which there were three copies, he got to two, and tampering with monumental brasses to fit his grand narrative. As Kaye said, this aspect of his activities is far less attractive than his desire to collect, and at times also calls into question exactly what he 'found'.
He seems to have thrown himself into cultural activities, too, being the author of several works. As a frequent theatre goer in London, he was very keen to own play books, including early editions of Shakespeare, and to adapt the Bard for his own purposes such as putting on performances at Pluckley, the parts performed by those from Kent's noble circle, and something that was also taking place at comparable houses such as Penshurst. As a result, London culture was very much alive and well in Kent and such literary and artistic patronage was an extremely important aspect of the networks that criss-crossed the county.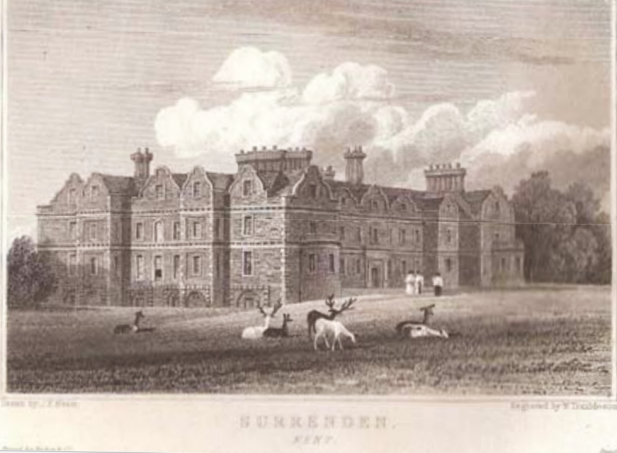 Moreover, he was not above engaging in local quarrels, especially with members of the Bettenham family that held one of the other manors in the parish. Points of contention centred on the identity and religious leanings of the parish minister but were probably far more visible through the squabble over seating in the local church which was acted out through the activities of the servants of these two families. Unfortunately, there does not appear to be a surviving seating plan for the parish church which would have highlighted just how these families envisaged their respective standing, as well as showing where others in the parish stood socially relative to each other. These 'fights' over seating did on occasion lead to violence, as well as court cases and even in the 19th century such friction had not dissipated completely.
Returning to Edward's colourful life, his involvement in the lead-up to civic war, the war itself – he fought at the battle of Edgehill, and what followed did not help the family fortunes. Possibly a major part of this was his change of sides, for having introduced the 'Root and Branch Reform bill' in May 1641, he didn't vote for it fearing radicalism was going too far and having swopped sides he suffered the turmoil of his estates being ransacked and seized the following year. Indeed, he was forced to spend some time in the Tower of London, which as Kaye said must have been strange (and worrying) having been born there! And sadly he died before his sequestrated estate was returned to him and his family.
Nevertheless, his son and namesake went from strength to strength following Charles II's restoration, being seen as a very able administrator for the Crown. His descendants, too, continued to be a major force locally (and more widely), Edward Chomley Dering the 8th Baron said to have decreed that all Dering properties should have the Dering arms as stained glass within their windows. The parish church similarly marked this patronal arrangement, but as in many such families gambling was its undoing because the gambling debts of various family members necessitated a succession of sales of estate property. Obviously not good for the Derings, this is very useful from Kaye's standpoint because in addition to sales catalogues, it means there are estate maps and deeds which will provide details about local property, who rented it and even to a degree how they used it.
Thus, as Kaye reiterated after her fascinating talk, the wealth of the evidence collected and produced by the family will give her a rich seam to tap in the first instance before she seeks other records about the community at Pluckley during these two centuries. As you can imagine, this sparked several comments and questions from other members of the group about the Derings and Pluckley more generally, not least because in Jane's case the Bayham Abbey cartulary had been caught up in the Dering trawl for archival records. There was also discussion about the advowson of the parish church as well as matters relating to emigration during this period to the Americas, Pluckley having been one of the areas where non-conformity was a factor from an early date. Consequently, everyone felt this had been a great presentation that had opened up areas of crossover relating to Kent's past both in terms of detail and thematically. Oh and Dean could not resist asking about Pluckley and ghosts, but I'll leave you to hunt that out!