An exciting new digital exhibition for the IHR Centenary!
In July 2021, a group of academics met at the National Trust White Cliffs of Dover site. Some of us had not met each other before, most of us had not met in-person for many months following a semester of lock-down teaching. It was a gloriously sunny day and we squinted at a new normal of testing and mask-wearing though I don't remember any elbow-bumping: this meeting was as much about wellbeing as it was about research. We came together as a group due to a shared interest in Dover. From different discipline-backgrounds, we were attracted to the history, the literary resonances and the imaginative possibilities of this place. The outcome of this meeting is this digital exhibition that draws together a range of responses to Dover: digital because, at the time, it was still impossible to plan anything face-to-face with any certainty.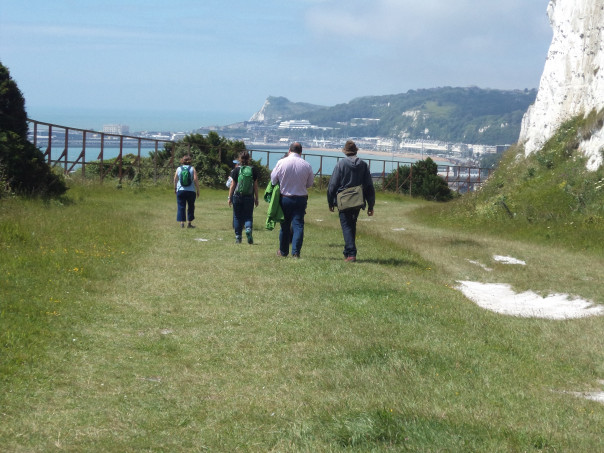 The exhibition is supported by the Institute of Historical Research, who celebrate their centenary this year with an Our Century festival. The IHR is 'the UK's national centre for history, dedicated to supporting historians of all kinds.' The Our Century festival celebrates 'history as a discipline in the past, present and future.' Our approach has been collaborative and interdisciplinary; the exhibition draws on the expertise of historians, geographers, literature scholars and creative practitioners.
Peppered across the exhibition are creative writing prompts by Dr Sonia Overall that invite an active audience response. For me, the most powerful of these prompts was the final one of 'Path lines' which has the instructions: 'Find a place where several paths meet and cross over. What happens when the paths meet?' Exciting things happen when disciplinary paths meet and cross over and I think this exhibition maps rich possibilities for further collaborative work on place-making.
The exhibition follows a broadly chronological approach and ranges from using wills to explore how medieval Dover inhabitants located their faith in gifts to religious institutions through to perilous journeys into revolutionary France by women writers in the late eighteenth century, to travelling along the Dover Road in Dickensian Kent, to Cold-War Soviet military mapping and a contemporary psycho-geographical walk tracing the route of the River Dour.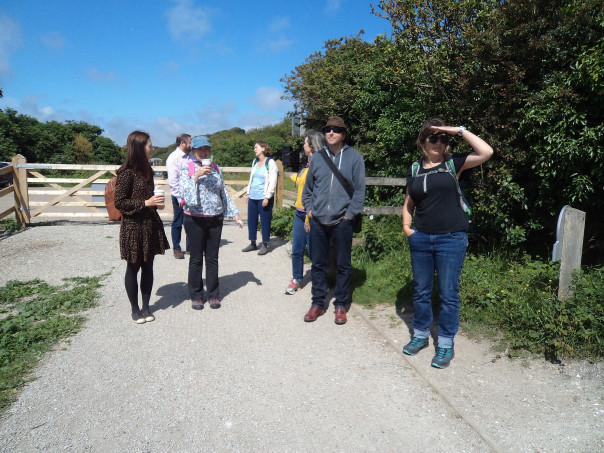 In each piece, Dover is both an actual and an imagined place. In her lecture, Professor Carolyn Oulton discusses the 'mobile landscapes' of Kent and through the innovative Digital Kent Maps project, explores the boundaries of the real and fictional as geography is reshaped to function symbolically in Great Expectations. This links to Dr Alex Kent's talk on the Soviet mapping of Dover and the ways the inclusion of anachronistic detail and military priorities provide a new perspective on a familiar landscape and reveal the industrial heritage of the town. For the psycho-geographer, Dover is shaped by the jerks of memory and association that the walk stimulates and similarly, for the Romantic women writers, for Dickens' David Copperfield and for the town's medieval inhabitants, intention, emotion, and life-choices are mapped onto Dover's streets and landmarks.
I hope that you will visit the exhibition and share your responses with us. We would love to hear from you: please use the form provided here https://forms.office.com/r/8XknbjHF1m