Universal Children's Day – celebrating children's authority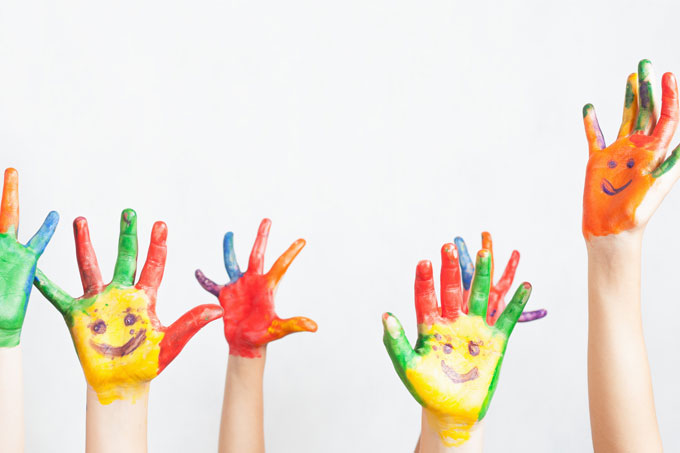 Dr Kate Smith highlights the importance of supporting children to celebrate Universal Children's Day.
In the stage version of Roald Dahls' 'Matilda', she sings, 'If you're little, you can do a lot, you mustn't let a little thing like 'little' stop you. If you sit around and let them get on top, you won't change a thing…And it's not right, you have to put it right.'
Matilda, at five, is quite clear about her lot in life, and her authority in changing it. With the cuts to services that are disproportionately affecting children's lives in the UK today, it is hard to imagine children being able to recognise their authority in the way that Matilda can, but there is a chance to stop and remember that children do have that authority enshrined in law.
On 20th November in 1959 when the UN General Assembly adopted the Declaration of the Rights of the Child, and in 1989 on the same day when the UN General assembly adopted the Convention on the Rights of the Child a clear message about children was communicated internationally. Children not only have specific human rights, for example to an education, a family life, and opportunities to play, they also have a right to be able to participate in decisions about their lives. The notion of the child as authoritative; as having expert knowledge to share for the benefit of themselves, other children, wider society and global communities, should form the basis for children's services.
Offering children opportunities to communicate their ideas, in for example the education they receive, however is only partway to fully recognising their authority. It is when children's views are listened to and acted upon – when they affect positive change – that their authority can really be seen.
On 20 November 2018, children are taking over and turning the world blue as part of Universal Children's Day. Not adults, children. Just as Matilda is able to demonstrate they are more than capable in doing this, but it is our role as adults to support, encourage, listen and most importantly, act, so that it can be enabled.
Get involved and #GoBlue
Dr Kate Smith is Programme Director of Childhood Studies (Generic) in the School of Childhood and Educational Sciences.