Questions from the foreign media on Brexit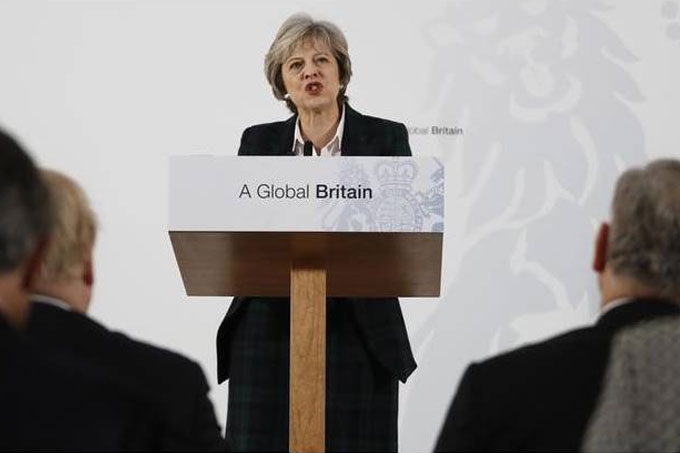 Dr Amelia Hadfield, Director of the Centre for European Studies, looks at how the foreign media reacted to Prime Minister May's Lancaster House speech.
The starting gun has almost gone off and Article 50 looms ever closer. During her speech at Lancaster House Prime Minister May momentously confirmed a hard Brexit. We'd been braced for weeks for this, but it was still a real shock to hear confirmed.
As expected, there has been much analysis by the British media as to what was said in the speech, what does it mean and what next? But what was the foreign media's reaction to the speech?
The US press were predictably absorbed with the Presidential inauguration and 'Davos-spotting' to be too interested in May's nuts and bolts. With the exception of insights from the Wall Street Journal, the speech passed without much comment.
An interesting split emerged between negative responses by European national press (German, Spanish, Italian and Portuguese) accusing May of 'having her cake and eating it' and the constructive tone from European heads of state (France and Germany), and from Brussels itself, where May's clarity (if not the actual content) was cautiously welcomed. The exception was the Maltese PM, but as Malta is currently holding the EU Presidency, they're permitted the luxury of crisp comebacks regarding the perks of EU membership.
Following several interviews with the Canadian Broadcasting Corporation, I can say that my fellow Canadians were primarily concerned with the long-term consequences for continental trade. What sort of model would May construct to continue a non-Customs Union-style market access to the Single Market? It's a good question. At present, we're focused on the UK-centric consequences of removal; but not much critical thought has been given to the EU's own economic shock, trade fallout, and political shifts, and whether that will trigger 'contagion' beyond its borders to key partners.
Will Brexit complicate the final throes of the infamous EU-Canada trade deal (CETA)? How would May use Trump's offer to shift the UK from the back of the 'free-trade queue' to the front of the line in negotiating with Europe? And lastly, would divisions in the UK likely continue, or could they be overcome?
Some answers are easier than others. Giving up membership of the Single Market doesn't necessarily preclude access to the Single Market. Other countries have a messy variant of exactly that. May clearly wants access to the Single Market, but on her terms. May needs to ensure there is a good deal of negotiable surface area between the UK's own demands and those of the EU. More problematically, what May wants doesn't yet exist as an actual trade model. This doesn't mean that one cannot be constructed. But there are no clear answers on this, as yet.