Have a Hygge Christmas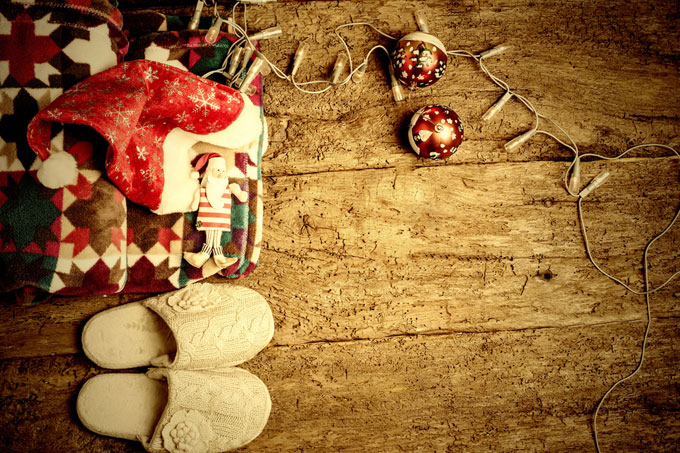 Dr Jane Lovell, Senior Lecturer in Tourism and Events, explores this year's Danish trend, Hygge, the concept of cosiness and living well, taking the UK by storm.
2016 has been the year of authenticity. Politicians have been described as authentic because they are plain-speaking and conducting 'post-truth' campaigns, the TV programmes Westworld and Humans blur ideas of real and fake, and hygge, the Danish notion of cosiness, is now an international phenomenon and a hashtag.
You say hipster I say #hygge. We used to say heritage. It is hard to see where the hygge notion begins and the hipster movement ends. Hipsters use artisan approaches to growing and cooking food and home brewing, they have beards, visit cafes with distressed, industrial interiors and wear manual workwear, including checked shirts, vintage clothing, jumpers and, of course, like riding bicycles.
Hygge is a Danish word suggesting family-orientation, mindfulness and being in the moment, home-made food, atmosphere created by candles and firelight, wearing knitted socks and jumpers and, of course, riding bicycles. Hipsters are linked to a number of neighbourhoods, Shoreditch in London and Williamsburg in New York, where you can book a hipster tour. Hygge is associated with Denmark and the British tourist industry has also got on the 'hygge-wagon' with a range of cosy holiday destinations. Whether these movements are reactions to globalisation or technology, or are simply canny marketing tools, both have been described as related to the slow food movement and both focus on localism, heritage and authenticity.
The war of the Christmas stocking filler books includes The Little Book of Hygge and Hygge, A Celebration of Simple Pleasures, Living the Danish way. You might be unwrapping them on Christmas Day. Meanwhile, put on your woolly jumper, get on your bike, have a hygge Christmas and be careful with that beard around all those candles!