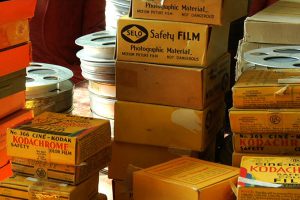 The Canterbury Amateur Film Archive
Since 2011, Senior Lecturer, Tim Jones, from the School of Media, Art and Design has been carrying out research into amateur film making in the Kent area, initially focusing  on the Canterbury District.
These webpages aim to show some of the highlights from this research. A number of exciting collections of amateur cine films have been unearthed. In many cases films have sat in lounge cupboards, sheds and lofts for the past 70 years or more waiting for a suitable home. Now digitised, these films provide a unique record of the local area as it was and give an insight into the development of amateur cinema.
Canterbury Christ Church University is committed to ensure that we hold, process and make available films and photos amongst our collections in accordance with the Data Protection legislation.
You can read further information related to how we process personal data related to our historical collection here.