Count Zborowski Film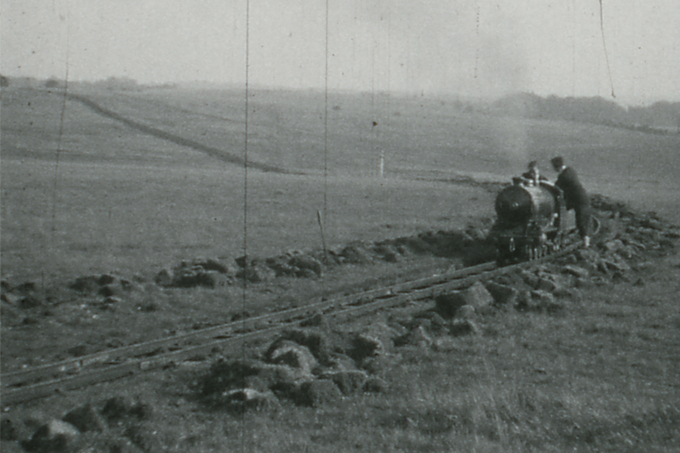 In the summer of 1924 millionaire racing driver, Count Zborowski made a series of home movies with friends, attempting to replicate favourite scenes from silent Hollywood films.
The Count starred as a villain alongside his friend Clive Gallop in search of hidden treasure and included many scenes featuring the Count's private, mile-long, 15″ railway which circled his estate at Higham near Canterbury. The film had been presumed lost and languished for 70 years in a cupboard until discovered in a collection of amateur films made by well-known Canterbury business man, Sydney Bligh, who died in 1942. Now digitised, the films provided a unique view of the rich at play and an early example of amateur filmmaking. When discovered, the two rolls of 16mm film were unedited and included a number of separate scenes with only a loose connection between them. Film Lecturer Tim Jones has edited the material to form a clearer storyline and has created inter-titles to help convey the narrative. Now with music by Tor Bekken, sit back and enjoy THE MAP, a film that took over 90 years to be completed!
To see the film go to: https://vimeo.com/404046028