Nina (Library and Information Advisor) has created a blogging challenge she would like to invite Canterbury Christ Church University staff to take part in, as away to enhance their development and wellbeing. In this blog post, she talks about Blogtober (blogging in October) and how you can get involved.
What is Blogtober?
Blogtober is a portmanteau of the words blogging and October. It is an annual online event where bloggers challenge themselves to write a blog post every day in October. Many Blogtober challenges have themes – or prompts – to follow, however the main goal is to encourage writing.
What are the benefits of taking part?
Similar to journaling, a blog is a space where you can reflect on your personal and professional development… whether that be your learning at work, career planning, hobbies, or life skills. Your blog is your space to write about what motivates you.
How does it work?
To take part, go to the Blog Club on SharePoint. On this page there are details on how to join the blog club, how to subscribe to the daily prompts, and how to add your blog to the directory (if you would like to share your blog with the wider Canterbury Christ Church University community).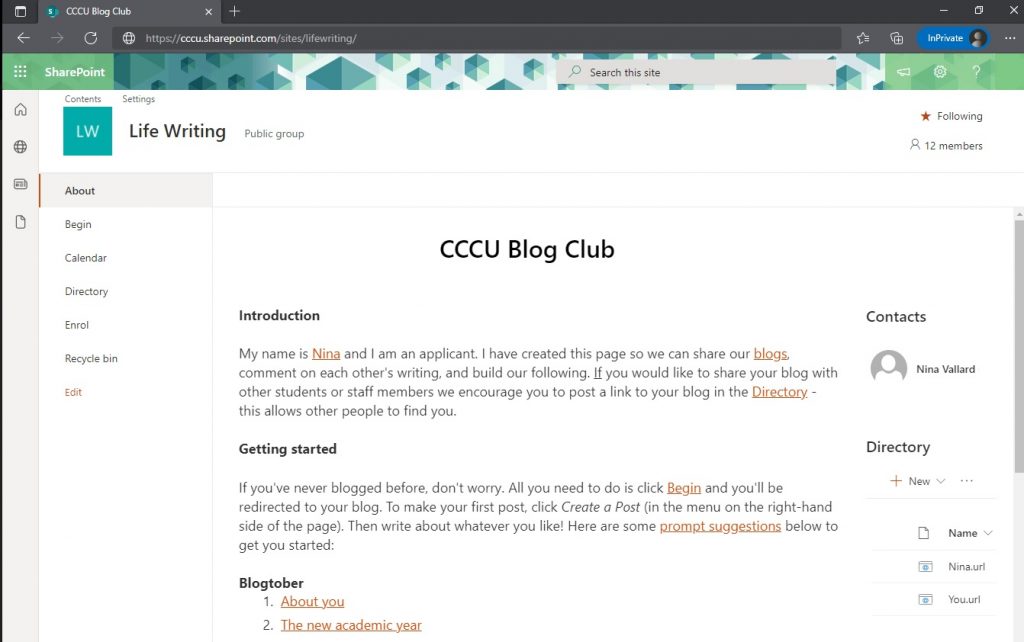 You need to be signed in to your Canterbury Christ Church University account to access all the resources and create your blog.
Nina Vallard, Library and Learning Resources Team