Disclaimer: I don't always get these things right. I am not the perfect colleague, and there's probably lots more than 3 top tips I could have shared (feel free to comment your top tip!) But these are the things at the forefront of my brain this morning.
This piece was originally written for our Careers & Enterprise blog for students and graduates, but it's contents felt very relevant for us all, so I have tweaked it for this audience. This is born out of lockdown easing and a new academic year – a time to reassess work, and how you see it.
Get to know your boundaries (and stick to them).
This is deliberately number one. It's good to reflect on this right now, and carry it through the rest of your career, whether you're just beginning your career, or in the final stages of it. It doesn't matter how junior or senior you are, you need a lunch break. Every day. Depending on the work it may be a split one, or a short one, but you are entitled to it by law, and you need to take it. Ideally take it away from your usual workspace, and make sure you eat and drink – we all know the advice, but if you're anything like me you'll be a nicer colleague and more productive for the afternoon if you do.
Get to know your moral boundaries – what will you not accept? Is it lying, or being nasty about others? Be conscious of each of these things – in some workplaces you won't come across these things at all, but in others you may have to consciously remove yourself from situations. There's a quote that says
'What you allow, you accept.'
So start right, from right now. If you allow people to push you around, they'll think you're ok with it (even in the most non-malicious way). Work needs to be done and if you stay working until 8pm each evening, the work gets done. However workplaces need to be able to see the gaps in work, so don't let your conscientious working take the slack to save hiring more people.
I feel like this point also needs a 'what am I NOT saying?' –
I am not saying you should be inflexible. I am not saying you should walk in with your list of demands. I am not saying you should never stay an hour late… I'm just saying it shouldn't be every evening. Work is like a relationship – it's about negotiation, give and take, and working out who needs to lean in and out at different times. In the lead up to a deadline, it may be absolutely key for you to be really flexible to join your team in getting the work completed, but then perhaps in a quieter period, you can take some time back. Always remember to be good to your workplace. You never know when you might need them to be kind to you.
Because the reality is, we work for many years. In that time, we may experience sickness, or bereavement or hard times. Obviously this isn't nice to think about, but if you show that you're willing to work your socks off, then if things become difficult for you, your workplace may be able to lean in and give you some support. Work hard. Be kind and conscientious, but don't let yourself be taken for granted. It's a fine line, and sometimes you'll get it wrong. Be prepared to apologise, and ready to forgive. We are all human. But a work/life balance is important, so make sure you maintain a good one. If you don't have one right now, take this as your personal tap on the shoulder as a reminder to reassess.
What's the point in boundaries? Saying no to one thing, so you can say yes to another. Saying no to overworking, so you can say yes to being well-rested or taking up hobbies. Saying no to working all evening, so you can say yes to quality time with family and friends. Saying no to doing too much, so that the things you complete can be done really well…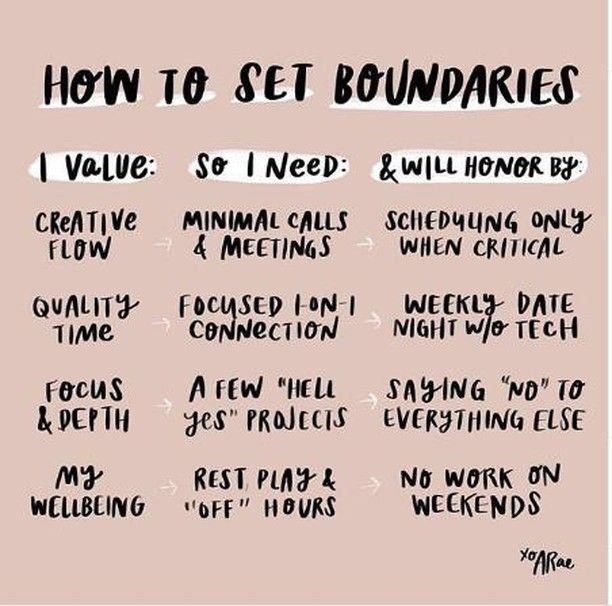 Sometimes people use work as an escape when life stuff goes wrong. Don't be that person. The life stuff will still be there, and will still need dealing with, you'll just be exhausted when you get to it. Be kind to yourself, and if you're facing tough stuff – ask for help, don't hide under a mounting to-do list.
Find yourself some winning colleagues.
This follows on nicely from #1, but is also quite different. When I joined my current team (Employability & Skills) last year, we went into a month of award acceptances. The team are literally winners. I was learning quickly about them as individuals, but also about how they worked together for common goals, which was clearly working. So yes, literal winning colleagues are good. But I mean colleagues that win at sticking together through the good and the bad (and a global pandemic…)
At CCCU, in many teams colleagues have now been separated for six months. People feel very far apart. I had no idea just how much it meant to have those passing two minutes. Turning to my neighbour colleague to ask how to do something, or walking past another and just noticing when they're not their usual self. Covid-19 is teaching me to be deliberately vocal about such things. You can't glance across and see when someone's not ok – so you have to check in via email. You can't give them a sympathetic look or be there in person, so it's about showing you care in other ways. They say a picture speaks a thousand words, and I miss the many words my colleagues can't always say. My colleagues have been a treasure to me. They even arranged to hijack a meeting with fun virtual backgrounds, hats, fascinators and drinks to raise a toast when I got married a month ago! We check-in together during meetings, and my line manager has created virtual Pomodoro (google it!) slots so we can all be doing work 'together' whilst apart.
My colleagues are also all at different stages with lockdown easing. Some will be first in line to get back into the office, others are sick with anxiousness at the concept. Some are shielding, some have children and some have grown to enjoy working from home. But in that, there's an innate respect for our differences, and an understanding that whilst we're all diverse, that's what makes the team work at its best. Last Thursday, I met up with a colleague for the first time since before the pandemic. I suddenly remembered so acutely that I usually spend so many of my waking hours at work with colleagues, and I get the honour of being welcomed into their lives, to get to know their hopes, dreams, and what brings them joy. Reconnecting with work friends feels amazing.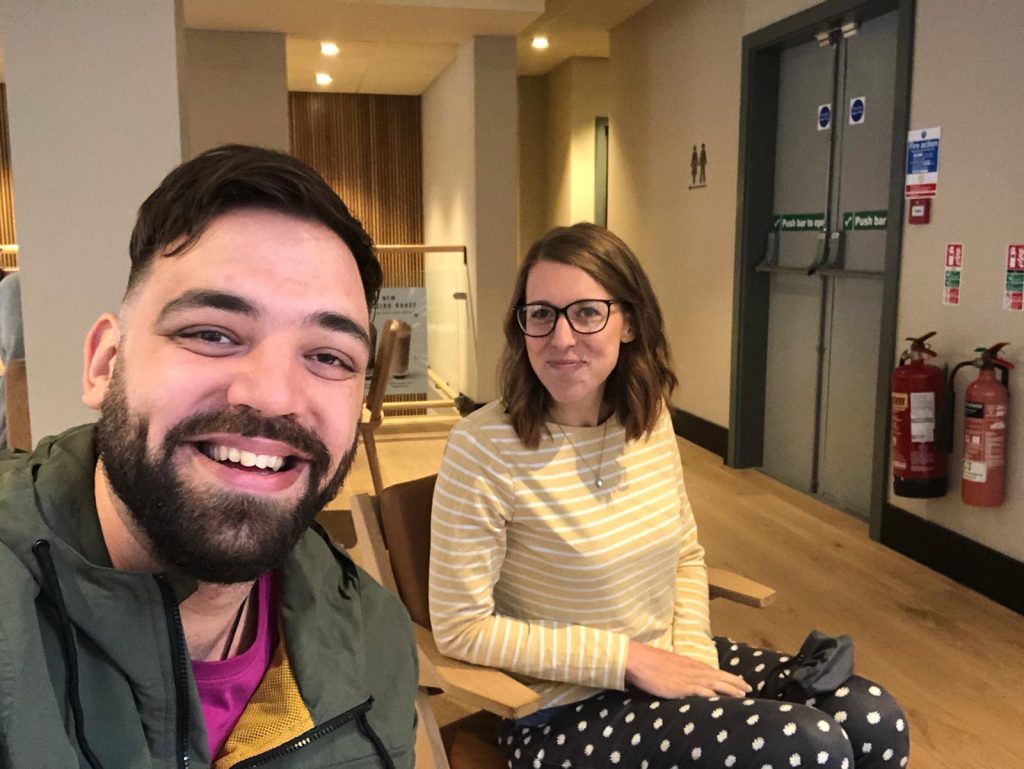 I've had experience in the past of encouraging and proactive colleagues, and colleagues who aimed to shame, tear-down and tread on others to reach for the top. I always try to be the former, as I know what it feels like to be on the receiving end of the latter. I have some winning colleagues, and hope you do too. They really can make or break how you feel about your work. Be a winning colleague in your team, and be known for being a joy-bringer!
Love your work (even if you don't).
Google reassures me that love can be defined as 'like or enjoy very much' (it doesn't have to mean the romantic sort). You may be in a role that's easy to love. I hope if you've found that, you grasp it with both hands, and enjoy every moment. Or you may be in a role that's really hard to love. But it can be a decision, and a choice. It can be really hard at times, but even if you don't like it, you can love it. Bear with me on this one.
I think some people 'live to work' and others 'work to live'. For some, work is their passion, their vocation, their goal. For others, work enables them (via money, or flexible hours or any other means) to give energy to their vision outside of work. Sometimes we love the work itself, sometimes we love what the work allows us to do. Somewhere in there is a deep gratitude, especially at the moment in these challenging times, that we have a job. It may also be gratitude that we're well enough physically or mentally, or in the right stage of life to be able to work.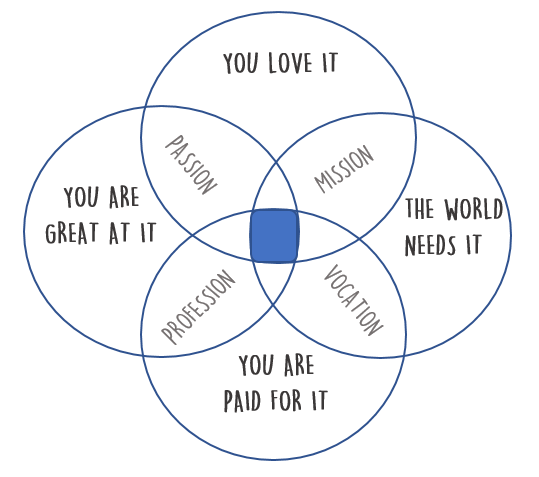 People are so easily defined by their work; 'Hi, I'm Susannah, and I'm an Employability & Skills Officer'. We use it in our opening statement to get to know new people – it's at the top of our professional CV and LinkedIn, and for many it's even the top of personal social media on facebook etc. In the tone of your voice and your facial expression, and the very words you use in that first line, someone can tell immediately how you feel about your job. It doesn't matter what the job is, they want to know how to react based on how you express it. Are you proud to be doing what you do? Do you enjoy it?
At one stage, I noticed that for a little while it was '…and I'm just an Administrator'. JUST?! Administrators are key, they make stuff happen! And what did I administrate? I was Personal Assistant to 3 Directors part time, whilst studying… but you wouldn't have known it from my sad little opening line. How we see ourselves, how we see our role, how we see our impact… it makes a difference. 'I'm just an administrator' shuts down the conversation, and feels very different to 'I'm a personal assistant to three Directors part-time, whilst studying as well'. Tell me about your studies, what's the dream once you've completed them… see where I'm going with this? Like me (in hindsight), you have so much to offer. Choose to love, learn to love, where you're at right now. You owe it to yourself. And if you're some one who uses 'just' – catch yourself and stop it. You're great, and your work matters, and we're thankful for you.
The other part of this relates to #2. A lot of how you feel about work will depend on how things feel socially. You may need to be the culture shift your team needs. You may need to be the one who encourages, who builds up, who celebrates others. Or you may just need to slot into what's already there and continue bouncing it around. I promise that as you walk through the office doors (or switch on from home) that if you decide you're going to have a great day, it's a lot more likely that you will. On those days, it'll shine through in the work you produce, and the ways you relate to colleagues, and it may rub off on them too.
In these uncertain times especially, let's each aim to check-in with our boundaries, and to see the value in the work we do – both the work itself, and our work in looking out for one another.
Susannah Gilbert, Employability and Skills Officer