Don't give up just yet…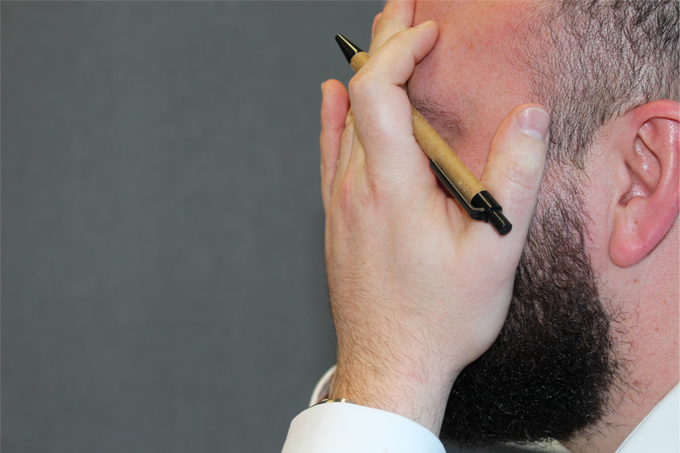 If University has ever got too much and you've considered giving up, here are some pointers from a current student (who's felt like that too!) on where to look for help.
It's no secret that some students decide to drop-out of university. As you are sat here reading this you can probably think of a couple people you know who decided to leave university for a number of different reasons.
Speaking to a small focus group, reasons for leaving range from mental health issues to conflicts with housemates to change in future aspirations or interests.
One of our Partners in Learning students, Stuart Tite, did some research in 2015 which revealed that 70% of students he surveyed believed stress was a significant factor in why they had considered leaving university. Stress can be triggered for a number of reasons – but reasons which can often be resolved via the right advice and assistance.
Due to this huge range of potential reasons for leaving university, I have compiled a long list of 'go-to' destinations for a whole range of personal situations as it is possible to minimize students feeling they have to leave if they are aware of the services and support that is available to them:
A student told me, after visiting Student Health and Wellbeing: "I loved the open atmosphere. You could walk in any given moment and every single time they were so friendly and willing to help."
Personal Academic Tutors: Can resolve or advise on issues you might have with your course of study
Student Mediation (mediationclinic@canterbury.ac.uk): If you have problems with a landlord, neighbor or another student they can help you resolve your dispute
Counselling (counselling@canterbury.ac.uk ): Free confidential support for personal and emotional concerns that may be affecting your capacity to study and having an impact on your university experience. Counselling also offer advice on Mental Health Issues (mental-health-support@canterbury.ac.uk ):
Chaplaincy (chaplaincy@canterbury.ac.uk ): They offer a range of support for ALL religions and none including: bereavement support, confidential listening service and pastoral support and advice.
Student Support and Wellbeing Advisors (studentwellbeing@canterbury.ac.uk ) Support on a wide range of matters including: Financial support: finding out what is available to you in regards to funding, Access to Learning Fund, scholarships and bursaries. Also available to assist with money management, budgeting and managing debt.
Unitemps: A recruitment agency. If you are struggling financially then you may find employment through this service
Academic Learning Development Support (learner@canterbury.ac.uk ): Can help with academic skills such as referencing, academic writing and help with dissertations.
English for international students (academic.english@canterbury.ac.uk): Developing English speaking skills
International student support (studentwellbeing@canterbury.ac.uk ): Helping you adjust to life in the UK.
Student Opportunities:
Peer Mentoring (peermentoring@canterbury.ac.uk.): You can connect and meet with a current student who has experienced University life, who may have experienced some similar issues to you. Alternatively, you may be seeking the opportunity to be a mentor for somebody else.
Christchurch Extra (christchurchextra@canterbury.ac.uk ): An award which is recorded as an achievement on your Higher Education Achievement Report (HEAR). To gain the award you must contribute 50 hours of part-time work or volunteering, attend 3 workshops and write a short reflective piece.
Volunteering (volunteer@canterbury.ac.uk): You may feel your university experience lacks meaning or impact, this could be your calling.
Erasmus+ (erasmus@canterbury.ac.uk ): The opportunity to study abroad
Student Union ( https://ccsu.co.uk/ ): They offer a wide number of sports and societies, plus a dedicated advice service.
And of course, us, Partners in Learning (partnersinlearning@canterbury.ac.uk ): if you feel that your university experience is lacking real impact then you can be part of making change a reality with Partners in Learning. Working on projects for students, run by students.
I personally found an aspect of community in Partners in Learning that I felt was lacking in my university experience and made me contemplate leaving, as you meet all sorts of people including staff and students from other years and courses. I also found some awesome future job prospects, not only does be involved in something extra-curricular look good on my CV, I have a lot of things I could talk about in an interview about what I have contributed to Partners in Learning. Not to mention, the opportunity to attend external conferences and be involved in consultations across the University.