What the Dickens! An exploration of nineteenth century periodicals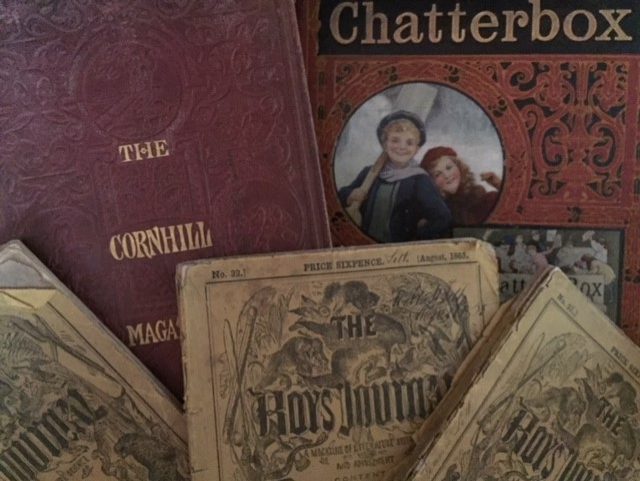 The University subscribes to two fantastic databases of nineteenth century periodicals. In this blog post Michelle Crowther describes what is important about the collections and how you can use them in your research.
Nowadays we can binge-watch TV dramas via streaming services on our tellies, laptops or phones, wherever and whenever we want. On Box of Broadcast, the largest shared online off-air television and radio recording service for education and research in the world, you can watch four different adaptations of David Copperfield (Now that it some serious bingeing!) But in the nineteenth century, indulging our need for serial amusement came in a very different form – the periodical.
What are the nineteenth century periodicals?
Authors such as Charles Dickens, Wilkie Collins and Sir Arthur Conan-Doyle serialised their stories in monthly bite-sized chapters over a period of six months or sometimes a year in periodicals such as Household Words and All the Year Round. Imagine having to sustain your audience's interest for that long! You had to come up with some pretty amazing cliff-hangers and plot devices to keep your audience reading. You can read Anthony Trolloppe's novel Framley Parsonage in its entirety on Project Gutenberg, but read it in The Cornhill, where it was originally serialised and you get a sense of how serialisation imposed a narrative structure on the writer. Trolloppe wrote in 1861 that he "and a dozen better than I am have to tuck ouselves into contracted limits every month." (cited in Hamer, 1975, 156) For literature students and creative writers, reading periodicals are a geat way of understanding novel structure and literary production at this period.
Not only that, but as the periodical market was quite competitive, you had to ensure that you kept your reader happy, if you wanted to keep up sales and secure your next contract (unless of course you owned the periodical!)
Why read them?
Periodicals are great sources for understanding literature, publishing and society during the nineteenth century. You can find out about what men thought about women cycling, which moustaches were in fashion, and which plays were at the theatre. There are accounts of exploration, travel and adventure, attitudes to Empire, lurid accounts of crime, as well as more mundane accounts of how to disinfect or how to measure correctly. The periodical press was the birth place of many writers and fed the curiosity and informational needs of an increasingly literate public.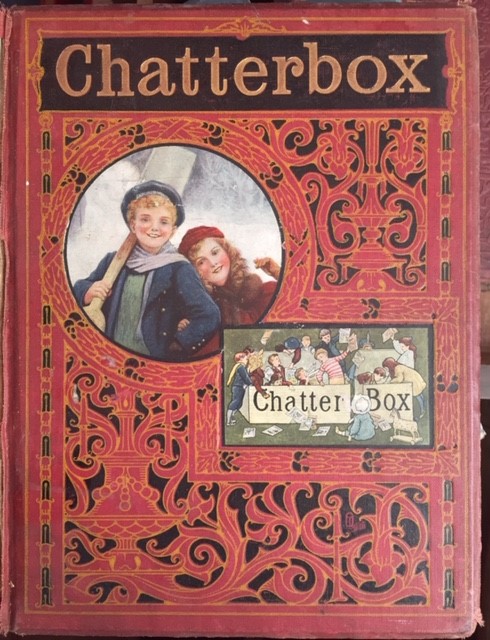 Chatterbox, for example, was a magazine for young children containing short stories, articles, serialized stories, poems and competitions. Its founder, J. Erskine Clarke, indended it to be a pious alternative to the sensational penny dreadfuls. In this volume (published slightly later in 1912) we can find articles about maternal courage, Napoleon's escape from Elba, loss and rescue at sea, rearing a cuckoo, pies and piemen and old-fashioned German beds. A little bit different to childhood reading today! You can find copies of Chatterbox from 1866-1893 on 19th Century UK Periodicals (Gale). Chatterbox ceased publication in 1955.
Where can I find 19th century periodicals?
Go to LibrarySearch or access them via the University Services on your Blackboard.
Log in using your CCCU username and password. If you are away from campus, or connecting with your own device over Wi-Fi, you will need to include @canterbury.ac.uk after your CCCU username.
Select Find Databases A-Z, then click on B for British Periodicals Collections I and II or 0-9 for 19th century UK Periodicals (Gale), finally click on the link to the databases to open them in a new tab.
If you would like to see original nineteenth century periodicals, the library has a small collection and you can ask to see these at the Library Point. You can view this presentation about the library's Victorian periodicals prepared by Angela Lane-Majnic as part of an applied humanities: employability in practice placement with the library to find out more.
Further help
There is a search guide to the 19th Century UK Periodicals (Gale) database.
Your Learning and Research Librarian will be able to help you make the best use of online resources. Email with your query or, for detailed guidance, book a tutorial.
References
Mary Harmer (1975) 'Framley Parsonage: Trollope's First Serial,' The Review of English Studies, 26 (102), new series, pp. 154-170. Available at: http://www.jstor.org/stable/514284 (Accessed: October 26, 2020).