Discover Your Library – Borrowing items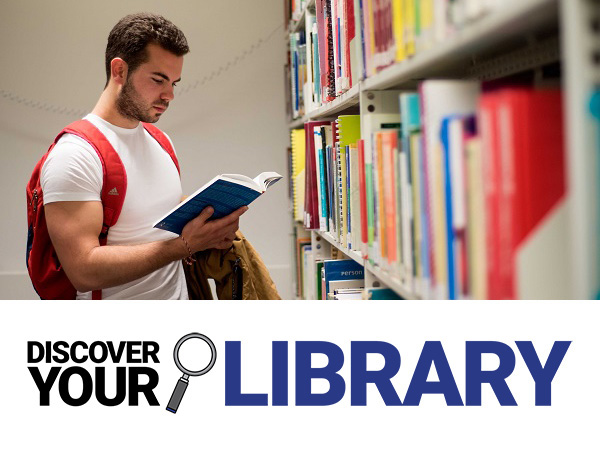 Now you know how to find a book, the next step is borrowing it from the Library.
But how do you do that?
And how many items can you borrow?
And how do you renew or reserve an item?
This guide will tell you everything you need to know about borrowing from the Library.
What you can borrow
All students can borrow;
20 items from the 4-week loan collection
6 items from the 7-day loan collection
2 items from the 24-hour loan collection
20 items from the Curriculum Resources collection.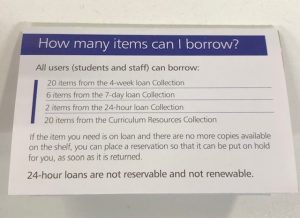 How to borrow
Once you have found the book you want to borrow, you can use your Smartcard as your library card.
All you need to do is take your Smartcard and book to a self-issue machine and follow the instructions on the screen. However, some large items may be too big to issue on the self-issue machine, in which case, take the items to the Library Point on the ground floor.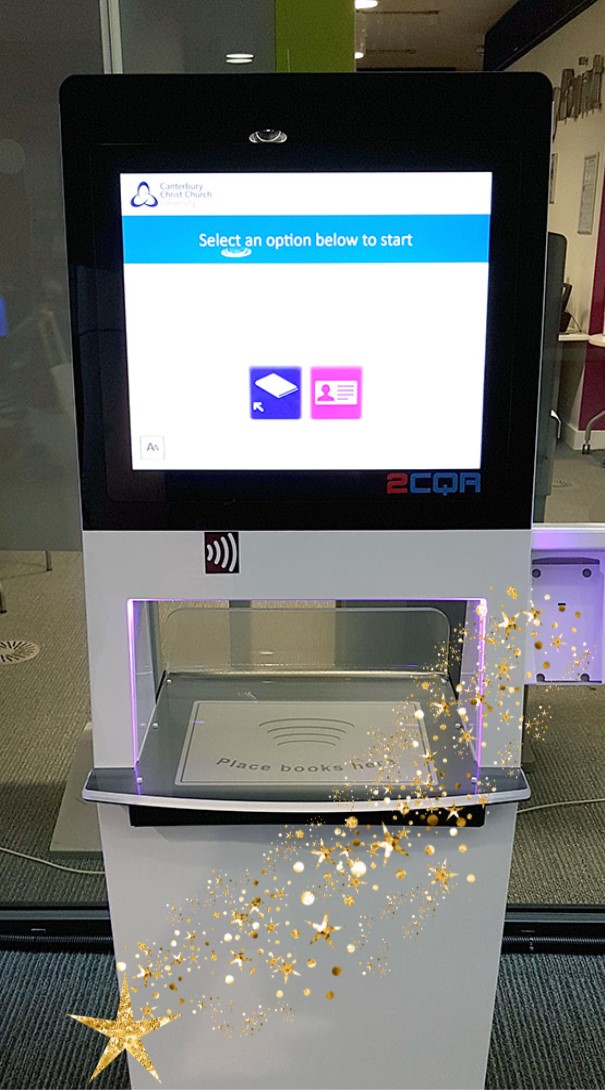 How to renew items
We want everybody to have a positive experience using our libraries, and we really don't like issuing fines. So we make sure your items automatically renew for you.
Items will be automatically renewed (in accordance with their loan period) on a rolling basis two days before they are due. Meaning you do not have to log on to your portal to renew a book ever!
However, if the items have been reserved by another user they will not be automatically renewed and the item will need to be returned by its due date.
The high demand 24-hour loan items can never be renewed they are for 24 hours only.
So, the good news is that there are no fines unless your late with a loan that has been requested by someone else or a high demand 24 hour loan item.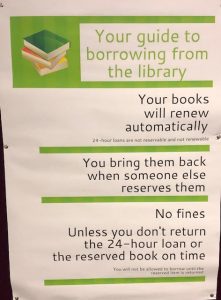 How to reserve an item
If the item that you wanted was not available on the shelf, don't worry you can easily reserve the item, so when it is returned you will be next in line to borrow it. To reserve an item, Log in to LibrarySearch and search for the item you need. Once you click on the title of the item an option will come up to reserve the item, click this and the item will be reserved for you. You can reserve up to 20 items at one time.
Once the item has been returned to the library you will receive an email to your university e-mail address letting you know the item is ready for collection. The reserved items are kept for one week for you to collect.
You cannot reserve 24-hour loan items.
If you still need help with any of these processes outlined about ask a member of staff at the JustAsk pod situated on each floor, or at the Library Point on the ground floor.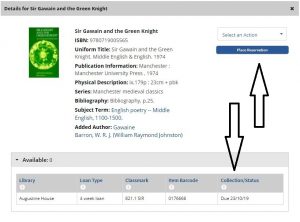 What if the item is at a different library?
If the item you want is on the shelf at another Library, don't worry we'll bring the item to your home library for you to pick up.
Place a reservation on the item in the same way as you would above and you'll be notified by email when it's ready for collection.
You can't reserve a copy of a book from another library if there is a copy available on the shelf at your home library or if it is a 24-hour loan.