It has been fantastic to see the response to Dr Diane Heath's NHLF 'Medieval Animals Heritage' project and as the project progresses, she will be reporting through the Centre's blog and the project's own website.
For this week, I want to provide notice of some upcoming events, most involving the CKHH, but also a Kent Archaeological Society (KAS) lecture, before reporting on the Lossenham Project wills group, the return of the Kent History Postgraduates group and briefly mention a field trip to Nonington.
The online KAS lecture will be on Tuesday 14 September starting at 7pm and it will be fascinating to hear Professor Robin Fleming's ideas on 5th-century Britain and ethnicity. As an expert in this field, this is a great opportunity and all are welcome. For more details and the login to join this free event, please see: https://www.kentarchaeology.org.uk/events/tue-14-sep-2021-1900/professor-robin-fleming-do-things-made-fifth-century-britain-have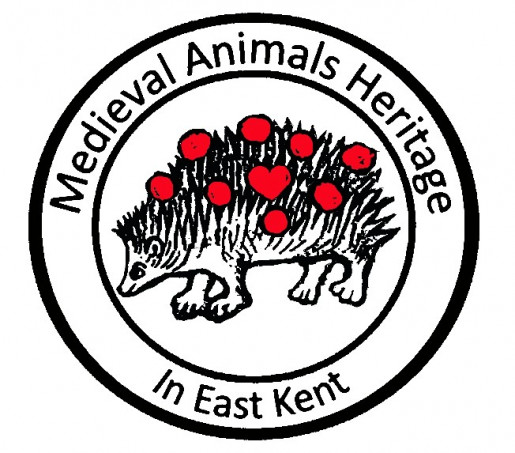 Turning to events involving people from the Centre, after my pre-Canterbury Festival talk on Thursday 16 September, I am greatly looking forward to the week of talks in Canterbury on 'Kentish Saints and Martyrs' starting at St Paul's church on Saturday 18 September at 7.30pm. Our 1st speaker, Dr Sarah James will offer insights into the world of medieval saints and their cults, thereby setting us up nicely for the following week. For on Monday 20 September Diane will be at St Martin's church – wholly appropriate – where she will be considering the early saintly churchmen, beginning with St Augustine of Canterbury. Then we will be back at St Paul's church on Tuesday for Dr Ralph Norman and an in-depth look at some of St Anselm's influential writings before moving to St Mildred's church on Wednesday where I will explore the history of the cults of early female saints. Thursday will see us at St Dunstan's church, Westgate just outside Canterbury. Here Dr Doreen Rosman will discuss those martyred during the reigns of Henry VIII and his daughters. Back inside the city walls on Friday, we will be at St Peter's church where I'll consider some of Kent's lesser-known medieval saints' cults before we head finally to St Thomas' RC church(hall) on Saturday 25 September for Dr Rachel Koopmans' assessment of the critical role of clothing in Becket's cult. All these public talks will begin at 7.30pm, booking is not necessary, but some churches are larger than others. Please do bring a face covering and each talk will be for the benefit of the respective church. For further details, please see the various church websites and https://blogs.canterbury.ac.uk/kenthistory/kent-history-in-the-news-talks-exhibitions-and-other-events/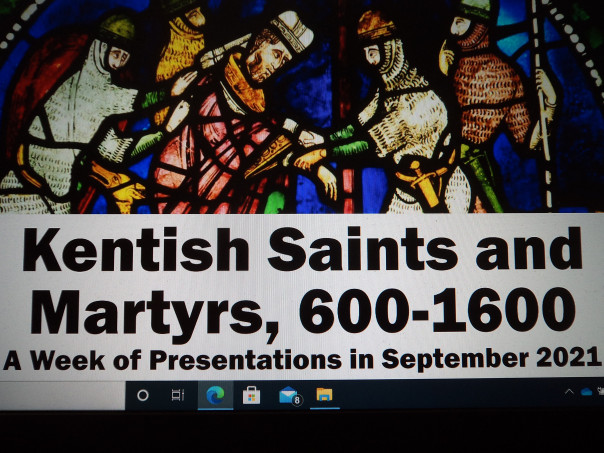 As in previous years, the Centre is delighted to be partnering the Agricultural Museum Brook on Tuesday 28 September at 6.45pm. We are very fortunate that Professor Catherine Richardson, a well-known expert on the early modern household, will be speaking on her collaborative work with the Weald and Downland Museum. Space in St Gregory's Centre is limited for those who want to come in person, so please do book at: https://www.canterbury.ac.uk/arts-and-culture/event-details.aspx?instance=353806 Please note that this free, public event will also be livestreamed and this is the joining url: https://teams.microsoft.com/l/meetup-join/19%3ameeting_NzU2NzQ4N2QtMGU2MS00ODgyLWEyYzAtN2QwMTdiZGVmYmY0%40thread.v2/0?context=%7b%22Tid%22%3a%220320b2da-22dd-4dab-8c21-6e644ba14f13%22%2c%22Oid%22%3a%225438ffb7-ff66-44f6-9ccf-cf504309571b%22%2c%22IsBroadcastMeeting%22%3atrue%7d&btype=a&role=a
Which means for this no booking is required, just join as you would for a Teams Live Event.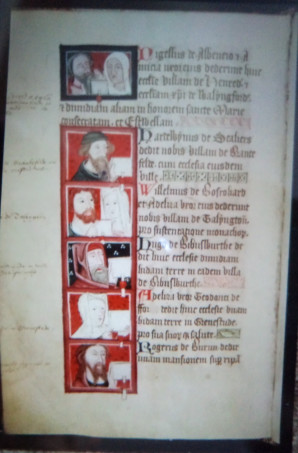 Moving to reports on recent events, the Lossenham project wills group met online last Friday to catch up on activities and to plan the way forward. Nearly everyone was there, and after Annie Partridge had provided a summary concerning recent project reorganisation and preliminary results from the excavation that involved some from this group as volunteers over the summer, we moved on to discuss the expanding wills spread sheets.
There are still a few teething problems, as identified by Celia and Sue H, and Rebecca took us through these and led the discussion about how they can be overcome. She had been in contact with Sue M beforehand and they had agreed a strategy to help other members of the group with inputting information from the wills into the spread sheets, including the provision of further aids on the group's shared Google drive.
Having double-checked with everyone about which parishes they are working on, we considered what topics individuals and pairs of people want to work on ie moving from data collection to data interrogation! Even though Jane, Sophie and Sara do not yet have enough wills from the lower courts to explore relations between religious houses in the are and the laity, especially in terms of Lossenham Priory, Jason can start investigating the later history of the priory site and its place in the landscape. Equally interesting Annie and Keith are going to be focusing on families in the parishes of Newenden and Northiam, while Sue H and Celia are going to investigate early modern households, especially clothiers in the parishes of Rolvenden, Tenterden and Benenden. Other exciting developments, group members are finally intending to meet up in person next month and we are thinking about holding a conference next year in the late spring or summer to start to bring together more firmly the documentary and fieldwork results.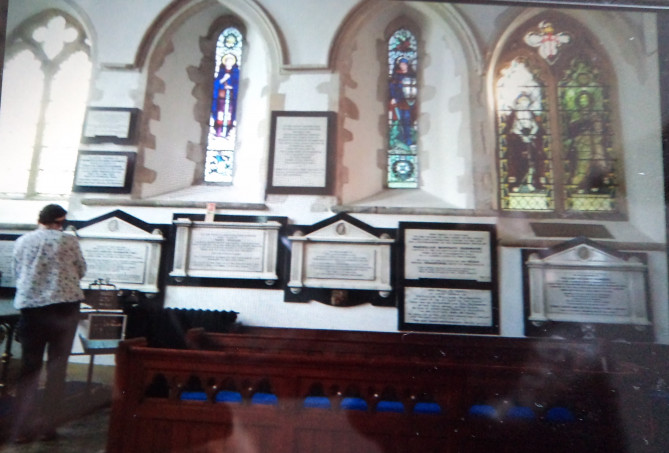 This bringing together of archaeologists and historians was again in evidence for the first meeting of 2021/22 for the Kent History Postgraduates group. Numbers were slightly depleted because several were working, one was on holiday and Lisa is very busy on her analysis and write-up, but as always it was a very interesting meeting and there were some valuable crossovers and shared perspectives. This was a catch-up session and Grace started the proceedings by saying that she will have her ethics clearance soon and will then start her interviews with community archaeology project leaders. In the meantime, she is writing up her case studies of projects looking at what they did and why they did the project as they did. Thus, she is spending quite a lot of time going through the grey literature. She will also be taking part in a survey to collect pieces of timber from the beach at Sandwich, which they will later identify in the CCCU labs to see what sort of tree species are present – ash used for fish traps for example.
Richard spent July in Sussex working as an instructor at the Canterbury Archaeological Field School, which he enjoyed. However, he is now back writing up one of his case studies using the grey literature from recent projects, thereby exploring the interesting period of the 5th century, so KAS's guest speaker will be very pertinent from Richard's perspective. His case studies include Canterbury and its immediate environs as the central one, but others may involve Thanet, south-east coastal communities (Folkestone – Dover), Thanet, and north-west Kent – Orpington and the Darent valley.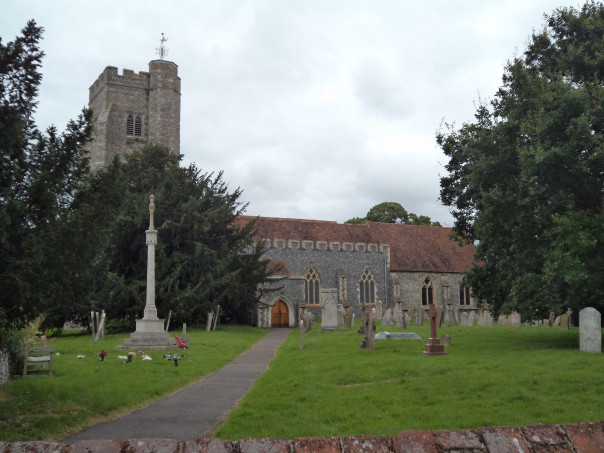 This brought us to Janet, and she was able to suggest an excavation that might have been written up recently that might be a valuable supplement to Richard's work for his north-west Kent case study. For her own doctoral work, she is aiming to have a complete draft by Christmas, but there are some records at TNA which she really needs to consult again. In addition, she will be at Scadbury's open weekend this coming weekend.
Maureen is busy investigating the iron masters at Tonbridge. To that end she has recently joined the Wealden Iron Research Group and at the last meeting she met the archaeology doctoral student the group is sponsoring. He is working on Tudeley/South Frith iron works, which is one Maureen is researching too, but from a different perspective. Maureen's iron masters had multifunctional households, their agrarian interests apparently being seen by themselves and contemporaries as their defining feature.
Jane, too, has been busy, but unlike Maureen she is currently concentrating on charters not wills. These Bodleian records from around the time of Tonbridge Priory's foundation are proving to be very useful, and Jane is currently using witness lists and other details such as witness lists for her social network analysis.
Finally, Pete is awaiting the result of his application to start a doctorate at CCCU in History looking at parochial charity in the Medway Valley between 1660 and 1840, a topic that comes out of his Masters. This is very exciting and hopefully he will be able to start very soon.
As always, this led to interesting and fruitful discussions and next time Jane will be giving us a presentation on the early Tonbridge charters for the local abbey, and there is the possibility that one may provide evidence of an early corrody.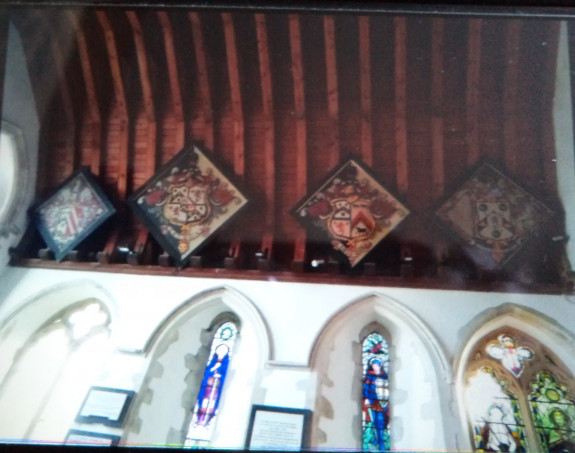 Finally, this brings me to Victoria's Master's project and it was fascinating to join her, and Dr Claire Bartram one of her supervisors, on Monday for a field trip to Nonington. So thanks very much Peter for making this project and visit possible, for hospitality and for providing access to your Tudor house and arranging for us to visit the final house of the Hammond family, owners of St Albans Court. This is another exciting project, stemming from an inventory of the house's library following the death of the last male Hammond.
All these initiatives involving CKHH are great and demonstrate the vibrant research culture among those engaged in studying and disseminating knowledge about the history and heritage of Kent.