Medieval Pageant celebrates Canterbury
Now for something a bit different, as they say, in that staff from the Centre don't just reach out to adults through conferences, workshops, study days and the like, but also want to bring the fascination of history and the excitement of discovery about the past to all ages.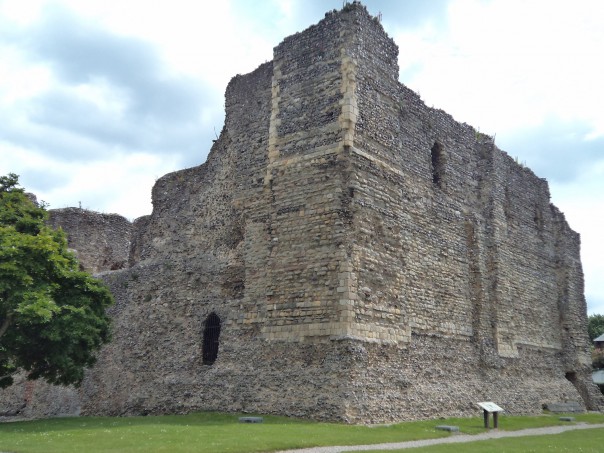 Consequently several members of the Canterbury Christ Church Centre, led by Professor Louise Wilkinson, are important participants in Canterbury's 'Medieval Pageant'. This child- and adult-friendly celebration of things medieval in the city will take place on Saturday 9 July between 10.00 and 17.00, and features, amongst other things, a family trail. There is a colourful map to guide families and others around the trail which features some interesting Canterbury buildings, and at these and certain open spaces there will be activities that provide a link to the medieval world.
Another part of this educational experience will be the Medieval Pageant itself, which begins at 10.00 and starts from the Westgate Towers. Such a starting point can be seen as having good solid medieval precedent in that the Towers are very close to the place where pilgrims and visitors from west Kent, London, and further afield entered into the city's liberty (area of jurisdiction) from the archbishop's great manor and Hundred of Westgate. It was also through the present gate's predecessor that Henry II entered on his penitential pilgrimage to St Thomas' tomb in the crypt after the archbishop's murder in 1170, but it was through the present structure that later Lancastrian and Yorkist kings passed through on their own pilgrimages. Although it must be said some, such as Henry VI, came more often than their Yorkist successors. However Henry VI was not alone in his devotion to the Canterbury saint and, of course, his grandfather was buried close to the shrine and his father came to give thanks to the saint following his triumph at Agincourt.
But on 9 July it will be 'King Henry II' and 'Queen Eleanor' that people will see, although I did hear a rumour about a dragon, but don't hold me to that because the 'giants' may not make an appearance until next year. Again there is a good medieval Canterbury precedent for the presence of giants, presumably very large puppets on the scale of London's Gog and Magog and Norwich's Snap the Dragon, because as part of the city's late medieval 'Marching Watch' annual procession on the eve of the feast of the Translation (6 July) giants were present if the musicians from London didn't come. It is also feasible that within one of the five pageants, which were also part of this procession, there may have been another giant in the form of a dragon. It is not clear how much acting actually took place in these pageants, nor which part of the story was retold but you can hardly have St George without a dragon surely?
So what about the Centre's part in all of this? Well Louise and her team will be based at Canterbury Castle, next to the city wall and close to St Mildred's church, a fantastic building in its own right, and another of the places on the Family Trail. Even though sadly the castle is a shadow of its former glorious self, it would have resembled The White Tower at the Tower of London in its Norman and Angevin heyday, it remains an exceedingly interesting structure. It is also an excellent location for the Milites de Bec, a group of historical reenactors who will offer a range of family-friendly activities on castle life throughout the day. To complement these activities, two members of the Centre – Drs Leonie Hicks and Michael Bintley will give talks and readings in the castle grounds. At 11.30 and again at 13.30 Leonie Hicks will explore various aspects of castle life, and under that heading it is perhaps worth noting that during the Middle Ages the castle served as a prison amongst its other roles. However she will only be talking about such things and those coming to listen should feel perfectly safe as there will be no role-playing in the light of her talks. Leonie is an expert on the Normans, and she is particularly interested in their understanding of landscape. After her second talk Mike, who lectures in Old and Middle English literature, will read from such texts. I haven't heard which he has chosen to feature, but like Leonie's talks, he will be well-worth going to hear.
Hopefully among readers of the blog this will have wetted your appetite and more details are available on the website at: www.whitefriars.eu Moreover, it you live in Canterbury and would like to hear more about the city's medieval past, especially with regard to those who lived and worked in the area of St Mildred's/Worthgate, you may be interested in an illustrated talk that will take place the previous evening ie Friday 8 July at 7.30pm in St Mildred's church in aid of church funds (tickets £7 on the door). There you will find out, amongst other things, about a spot of cattle-rustling where the unfortunate victims were the sisters at St James' Hospital. So hopefully I will see at least some readers of this blog either on that Friday or Saturday.