Last Saturday Dr Diane Heath and Penny Bernard were busy in St Dunstan's church hall at Canterbury, and I was equally working at the British Library, while Dr Claire Bartram has been monitoring the CKHH's activities using the Centre's new Instagram account. More on these below but first a golden opportunity!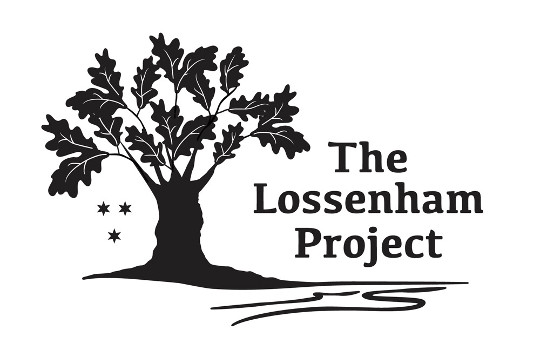 As reported before, Postgraduate opportunities through the Ian Coulson Memorial Postgraduate Award Fund are an important part of the CKHH's ethos. The first I have reported before because working with The Janus Foundation we are in a position to offer financial assistance to a suitably qualified applicant to undertake a part-time doctoral research degree closely associated with either: Kent's maritime communities c.1350-c.1600, with reference to a specific community or communities OR Lossenham: the history and development of the Rother Levels. In the first instance anyone interested should contact me at sheila.sweetinburgh@canterbury.ac.uk for further details. For those wishing to apply, first submit your application through the Graduate College: History, English, Linguistics, Theology – Canterbury Christ Church University, as well as submitting an Ian Coulson Award application form to qualify for consideration for this opportunity. Details regarding the latter are at: The Ian Coulson Memorial Prize (canterbury.ac.uk) and the completed form should be sent to claire.bartram@canterbury.ac.uk . The intention is for the recipient to commence their doctoral project this Spring.
This is advance notice for the second which will be for a part-time Masters by Research into a historical landscape project based on Nonington. Again, the successful candidate will receive financial support from the Ian Coulson Award Fund. The specification for this project will be available shortly and it is an exciting opportunity to engage in an interdisciplinary project bringing together history, geography and possibly archaeology. If this sounds of interest, please do get in touch: sheila.sweetinburgh@canterbury.ac.uk in the first instance.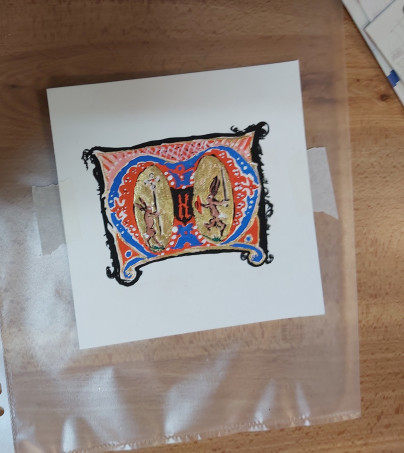 To return to happenings last weekend, the workshop Diane and Penny attended was hosted by Jason Hulott and the Medieval Combat Group for the Sandwich Medieval Trust. This Trust started up a couple of years ago but has been badly hit by Covid lockdowns, do check it out at https://sandwichmedieval.org/ if you are interested. It is primarily based in Sandwich at the Sandwich Medieval Centre but additionally holds study days at other places in east Kent, hence this workshop day. As well as more combative workshops, the Medieval Combat Group in this case had joined with Julia Baxter of the Trust to teach those involved in education beyond the formal classroom how to draw medieval zoomorphic and decorated initials. Julia is an expert illuminator and calligrapher and this was an ideal opportunity for Diane and Penny not only to grasp how to do this but also to discuss hosting a workshop for SEND children as part of the Medieval Animals Heritage project.
Consequently, Diane and Penny with twenty-two others had a brilliant time learning how to produce these decorated medieval initials. Julia had some great, fun examples of fighting rabbits from Books of Hours – rabbits and snails are very common in these books, which the people in the workshop could use if they wanted to. As a result, Diane decided to do two fighting rabbits – Thomas Becket and Henry II in the letter 'M', while Penny's initial 'P' used a rabbit riding a Penny-faced snail. This meant they had three hours of ink-based and gold leaf therapy, having a joyous and productive time thanks to Julia and Jason and the Sandwich Medieval Trust.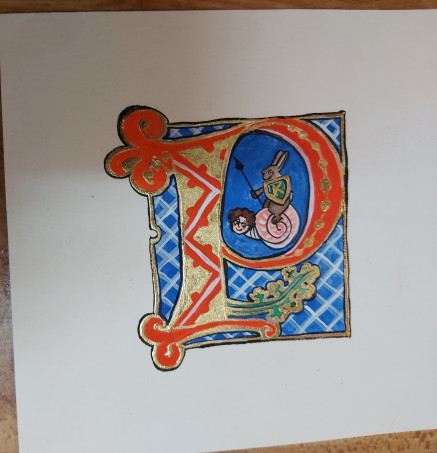 The British Library Manuscripts room was, of course, very different but no less interesting and, yes, fun because I was back working on the Dover chamberlains' accounts starting in the later years of Edward III and going on through the 15th century. As before I was reminded of just how much time and effort had gone into building and maintaining the town wall, especially the long section on the seaward side of the town that in places was constantly under attack from the sea.
However, this time I was turning my attention towards other parts of the accounts, especially regarding the different occupations undertaken in the town and evidence of people coming to Dover from other places. Among the latter from early in Richard II's reign were two masons, Gilow Frensman and initially an unnamed Fleming who, if the same man, was later recorded as John Flemyng. Even though I have only had a quick look so far, it is clear that Dover handled a considerable import/export trade with wine coming in and livestock going out, as well as coastal trade in the form of coal, presumably from the north-east. It is not as easy to see multi-occupational households from the Dover records compared to those for Hythe for this period, but there are hints, such as John Spicer listed as a draper but who was also taxed on his wine business.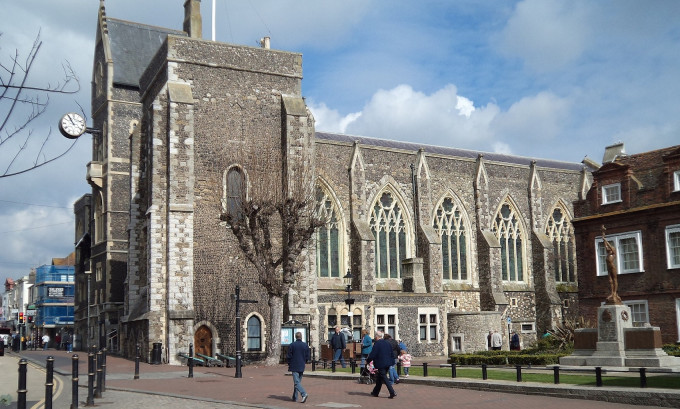 As with all such records women are severely underrepresented. Yet they are not totally absent and interestingly the local taxation system would seem to have employed a means whereby wives were recognised as independent traders because the wife of John Stevenys, for example, was taxed at 12d in this way. As you might expect women are more frequently listed among the brewers and brewing seems to have been another important part of the local economy, the chamberlains listing those in Bekynstreet, in Southbroke and Eastbroke. Thus, there is much more to be found in these Dover records.
Keeping with the idea of artisans, the Centre will be part of Professor Mark Connelly's IHR Centenary project. Consequently, we will be at the Westgate Hall in Canterbury on Saturday 23 April for the 'Kent: Gateway to the World History Festival'. The programme for the day of short talks, stalls and family activities is shaping up nicely and will involve a range of history and heritage organisations from east Kent, including Martin Crowther from the Dover Maison Dieu. For the CKHH, as well as my short talk on aliens (in the medieval sense) who settled in 15th-century Canterbury and a stall, Penny Bernard will be heading the 'Medieval Animals Heritage' family activities. More on this shortly and I'll also provide details on how to book for this free day.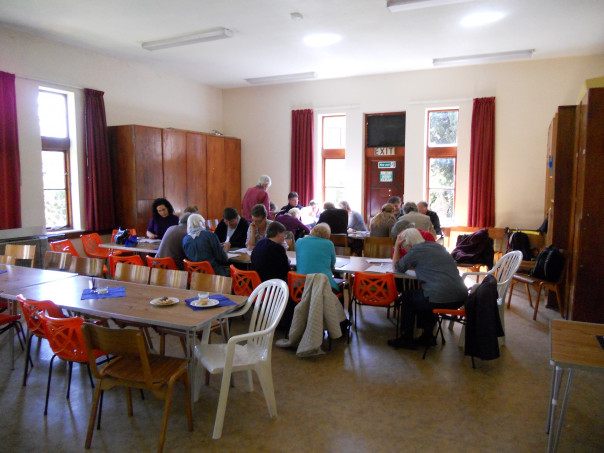 This week has also seen the CKHH's involvement in two meetings of the Fellowship of St Thomas More. As I mentioned a couple of weeks ago, the concept of Mission through Heritage and Tourism is being explored with special reference to Thomas More and other aspects of St Dunstan's church – community, building and history. Like all such projects, there is a great deal of preparatory work involved and we are currently taking on board expert advice before putting forward a proposal to the PCC for consideration. Having done a couple of events at St Dunstan's in the past, including a St Dunstan's and Kent Archaeological Society study day on Living through the Reformation, that were linked in some way to More, although not specifically on him, it is clear that there is considerable interest and enthusiasm. Consequently, as this progresses, I'll let you know what is happening.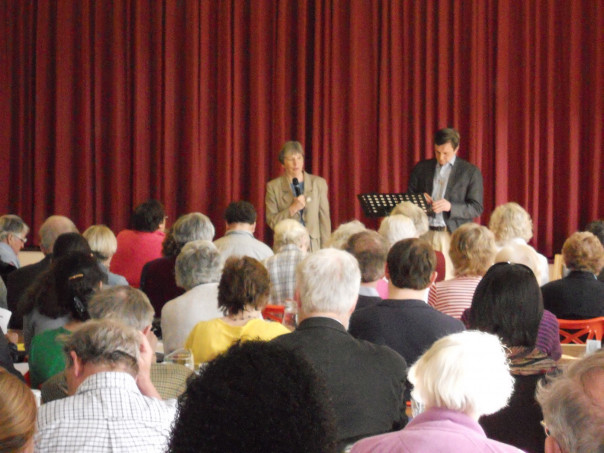 Finally this week, I thought I would mention the Centre's continuing work with the Franciscan Gardens. This involves Diane's Eco-Heritage Learning Space design competition – she now has over 70 architectural students from the University of Kent who has signed up to take part, as well as the project to help produce a new guide booklet for the Gardens, which hopefully will have a spin-off concerning another joint project on 'Exploring Becket's Legacy in Text and Image' that includes, Claire Bartram, Professor Rachel Koopmans, Leonie Seliger, me and a doctoral student, with Canterbury Cathedral, Corpus Christ College, Cambridge, and Eastbridge Hospital. Thus, potentially matters look very exciting for the future!