This week has seen more preparatory work for CKHH events and for those where the Centre is involved, whether as joint organiser and/or active participant. Of these, I want to highlight the Becket Lecture which will be given this year by the acclaimed historian and broadcaster Michael Wood.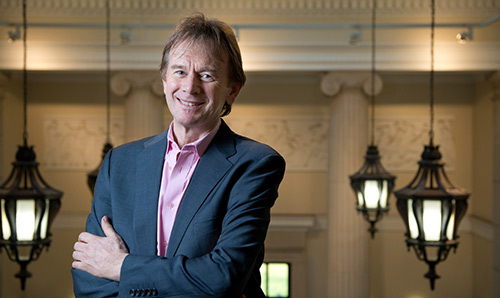 The Becket Lecture 2023 will be held on Tuesday 11 July at 6pm in Powell Lecture Theatre Pg09 (on the main CCCU Canterbury campus CT1 1NU), with a drinks reception beforehand from 5.30pm due to the generosity of the Vice Chancellor. Michael's lecture is entitled '"The Happiest Time": Theodore and Hadrian and the School of Canterbury', and as he says, "using recently discovered new manuscript evidence, it is now possible to tell the story of Theodore of Tarsus and his comrade Hadrian, the "man of African race", who in the 7th century, created the famous school at Canterbury, introducing Greek culture to England in one of the most important educational programmes ever undertaken in Britain." This lecture is free and open to the public, students and staff BUT booking is essential at bit.ly/Becket2023 or email artsandculture@canterbury.ac.uk or call 01227 922994.
I'm now going to run through the events' list working chronologically and offering more information and booking details where I have them. For the talk on plays and other drama in Tudor Canterbury this Friday at St Mildred's church starting at 7.30pm, please pay at the door and your £7 will give you the lecture and refreshments, all in aid of this gem of an early 11th-century church.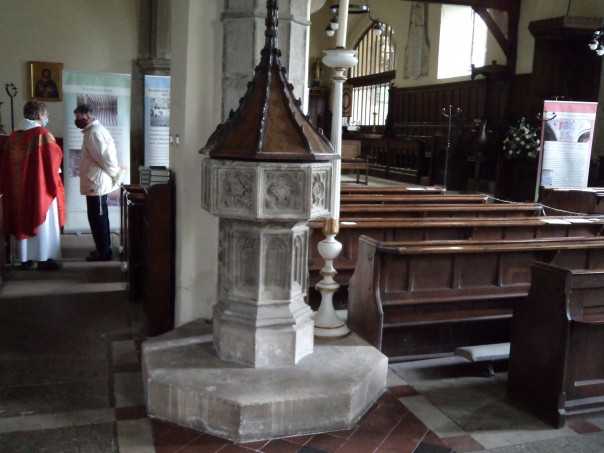 Moving on to Monday 22 and Tuesday 23 May the 'Constables, Charters and Kent: a first look at new material in Kent Archives' is a collaboration between the Kent Archives Service and MEMS at the University of Kent. Indeed, Kent Archives welcomes the opportunity to introduce two exciting new additions to its collections. First, an illuminated custumal of feudal obligations to Dover Castle (informally known as 'Treaty of Dover'), was transferred by The National Trust, Knole, following permanent allocation to the Kent History and Library Centre by the Arts Council Acceptance in Lieu Scheme Panel 2020/21. Second, Thomas Godfrey-Faussett's collection of 85 charters and deeds relating to Pluckley, Little Chart, Upper and Lower Hardres, Barham etc dating from 1264 onwards, was purchased with the aid of a very generous grant from the Friends of National Libraries. There is a common thread linking the two acquisitions, namely their custodianship at different times by Sir Edward Dering, of Surrenden, Pluckley. Dering made a lasting mark on both the Treaty and the Pluckley charter collection, and our speakers, who include archivists as well as academics, will examine this theme. They will also look at how the Treaty fits into the context of Dover and Cinque Ports history, the archival relationships of the manuscript and charters, the heraldic significance of the Treaty, and aspects of Dering's personal history as a collector of deeds, an ecclesiastical controversialist, and a pedigree compiler.
On the Monday the talks and exhibition will be at the Kent History and Library Centre at Maidstone from noon to 4pm and the speakers are in order: Drs Mark Ballard, James Lloyd, Professor Nicholas Vincent and Dr Sheila Sweetinburgh. On Tuesday we move to Canterbury and the University of Kent, to be followed by an exhibition at Canterbury Cathedral Archives. The event runs from 10am to 1pm and the speakers at Canterbury are: Kaye Sowden (a doctoral student at Canterbury Christ Church University), Professor Kenneth Fincham and Dr Ryan Perry. These events are free, for further information and to reserve a seat for Monday 22 May: ring 03000 420673 or email archives@kent.gov.uk and for Tuesday contact bookscapes@kent.ac.uk
Keeping with Dover, on Wednesday 24 May Martin Crowther says there are still a few spaces left for my talk on the St Mary's hospital and its place in medieval Dover. This event will start at 7.30pm at Dover Museum in the Community Cinema, for bookings see: St Mary's hospital: the place of the hospital in medieval Dover – Maison Dieu history talk by Dr Sheila Sweetinburgh (maisondieudover.org.uk) .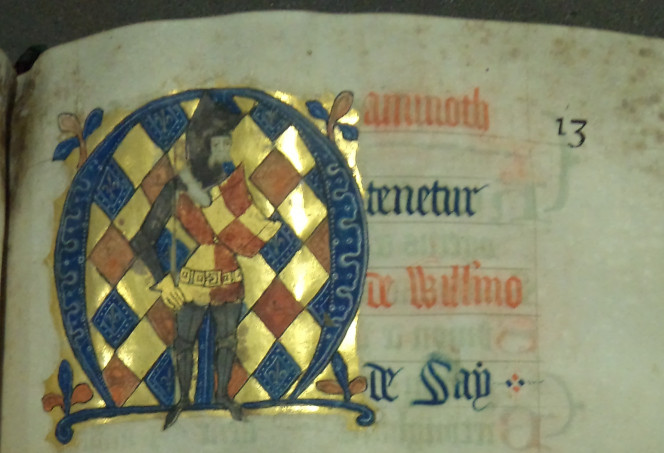 Moreover, as part of the 'Reawakening the Maison Dieu' development project, CKHH will be involved in the 'Dover Family-friendly Pilgrim Trail' on Saturday 27 May between 10am and 4pm. As part of this free event, people can pick up a colourful trail map that shows 8 important historic places in the town where there will be volunteers to help explain their significance and offer creative and hands-on activities. Those getting their map stamped at 3 or more sites can win a special prize. Among the volunteers stationed at these fascinating medieval buildings featured on the trail will be Kieron Hoyle (see the blog last week) at St Edmund's chapel, and Dr Diane Heath and her NHLF-funded 'Medieval Animals Network' project team will be at Dover College (the dissolved Dover Priory) demonstrating the sign-language for animals that the monks would have used when eating their meals in the refectory. For more information, see the Maison Dieu website: https://www.maisondieudover.org.uk/events
Dover will certainly feature, but then so will a large part of Kent when Keith Parfitt, as a joint Friends of Canterbury Archaeological Trust and CKHH lecture on Wednesday 31 May, gives his talk following his retirement from CAT. Entitled, 'Fifty years fossicking in east Kent: a light-hearted review of my archaeological journey', this promises to be a fascinating evening which is due to take place at 7pm in Laud Lecture Theatre Lg16. For those not familiar with the Canterbury campus, this is the next building to Powell if you are heading towards the bookshop and Touchdown café and the entrance to the building leads off this path ie only a matter of yards from the main entrance into Powell (the end with the steps). We welcome students (free), staff, FCAT members and visitors, and appreciate a small donation towards the work of the Trust.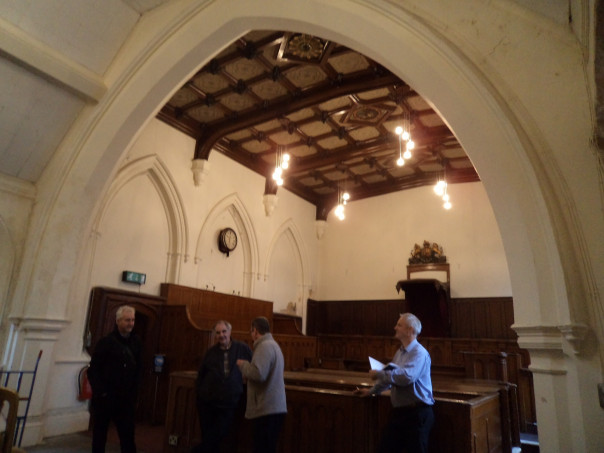 Back in Dover, on the following Saturday 3 June it will be the Kent History Showcase organised by KAS and hosted by Dover Museum and the Maison Dieu. Among those present will be CKHH, including Diane 'Medieval Animals Heritage', as well as Professor Carolyn Oulton's and Michelle Crowther's 'Kent Maps'. Under the theme 'Journeys', this will also feature other locations in the town in addition to Dover Museum and the Market Square. Additionally, there is a programme of short, illustrated talks taking place in the Community Cinema and among the speakers are several linked to CKHH. In order during the day these are: Michelle Crowther on 'Literary Journeys through Kent'; Professor Paul Bennett on 'The Dover Bronze Age Boat', and Diane on 'Exotic Medieval Animals'. For bookings, please see: https://www.maisondieudover.org.uk/events/kent-history-showcase-journeys and as Martin Crowther said, "It's shaping up to be an exciting and action-packed event!"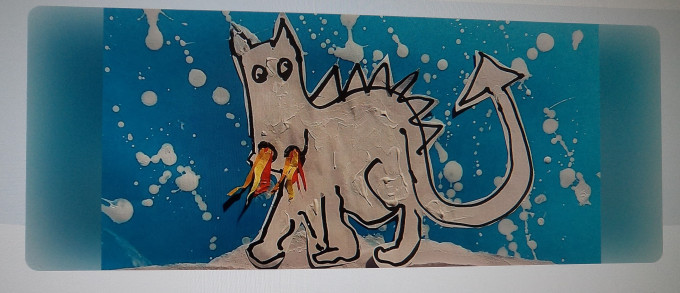 Moving further in June, Diane's 'Medieval Animals Heritage' have several events planned for SEND children and their families, including working with Tenterden Museum to hold a workshop on 10 June, and further animal safari workshops – see the projects website for details. At the end of the month the project's conference entitled 'Skin and Bone, Wood and Stone' opens on Wednesday 28 June with Dr Sonia Overall's 'Fabulous Beast' poetry readings before the formal opening of the conference by Louise Knight (Clerk and Receiver at Eastbridge Hospital). Thereafter from that evening and for the next two days there are presentations on a wide range of animals, from the enigmatic medieval pig, to lions, unicorns, dragons, of course, the odd ostrich, some aquatic creatures to Bungay's infamous black dog with its one eye. As well as all these great presentations, there will be an exhibition at The Beaney comprising the NHLF-Medieval Animals Heritage Pop-up Exhibition curated by SEND children and on Saturday 1 July the Medieval Pageant has as its theme this year 'medieval animals'. Consequently, during the Saturday Diane and team will be holding workshops for the young and not so young in the Becket Garden on the CCCU campus where the two green dragons are located, as well as in St Paul's church, our regular Medieval Pageant venue. For further details and to book, please see: https://www.canterbury.ac.uk/arts-and-culture/event-details.aspx?instance=424606
Moving into July, I have already mentioned Michael Wood's Becket Lecture at Canterbury Christ Church on Tuesday 11 July, which is exceedingly exciting, but on days before and after Kieron and I will be at St Mary's church, Dover, ie Saturday 8 July, Monday 17 and Tuesday 18 to lead the 'Working with Wills' free workshops. As mentioned last week, these will complement the pop-up temporary exhibition on 'From Cradle to Grave: living, working and dying in medieval Dover'. For more details and to book a place at the wills workshop, please see: https://bit.ly/WillsDoverJuly or email artsandculture@canterbury.ac.uk or call 01227 922994.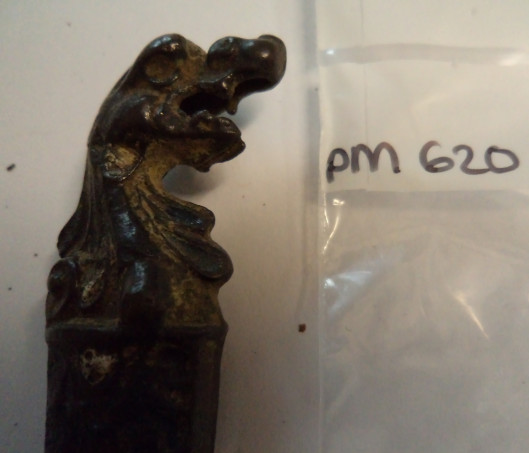 More details will become available soon, but just a heads up that the Rochester Bestiary will be 'coming home' for a major exhibition this summer, as you can imagine Diane is exceedingly excited! So with the conference and Beaney exhibition together these will form a fitting climax to the NHLF-funded 'Medieval Animals Heritage' project. Furthermore, there will be other events in July and August, too, but again more details shortly.
Consequently, there is plenty to look forward to over the next few months, and this doesn't include more from the Lossenham Project will group, the St Thomas More Fellowship, the Kent History Postgraduates group, matters relating to St Dunstan's 'Big Plan' project, those at Eastbridge Hospital, Brook Rural Museum, KAS and just possibly 'Open Faversham', and that's just those events and the organisations we are working with in Kent. Hence, this seems a good place to stop this week as there'll be a bumper series of events to report on next week.
PS/ Just seen an email from the Canterbury Historical Association: Professor Kevin Ruane's HA Lecture on Thursday 1 June will be in The Michael Berry Lecture Theatre, Old Sessions House, CCCU at 7pm.