The value of Higher and Degree Apprenticeships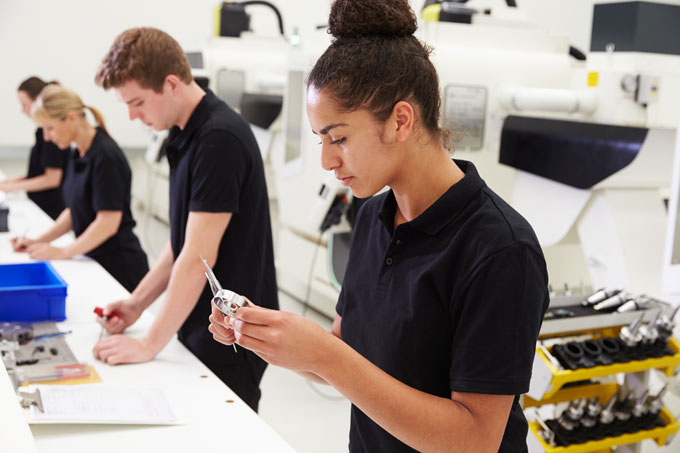 For National Apprenticeship Week, 3 – 9 February, Dr Ken Powell looks at the value of Higher and Degree Apprenticeships (HDAs).
Degree apprenticeships were launched in 2015 by the coalition government as part of a strategy, alongside higher apprenticeships, to meet employers' needs for skilled staff and boost staff retention while increasing social mobility. As a university committed to widening access to higher education to everyone, regardless of their background or experience, HDAs can be a great opportunity for our regional workforce.
We work with employers to design training programmes for the apprenticeships to meet their business needs through both the content and the delivery method while ensuring that the apprentices gain useful qualifications which will enhance their job prospects and their future careers. Employers can use apprenticeships to train new staff or to upskill existing employees.
Apprentices are able to blend work and learning throughout the training programme with the opportunity to learn with colleagues from other employers, university lecturers and experienced mentors from their workplace.
There are now hundreds of HDAs available with a wide range of employers in sectors such as engineering, healthcare, heritage, digital industries, education and management. Many employers are choosing to use HDAs to address skill gaps in their industries, to meet the Government's Industrial Strategy or to introduce new roles to the workforce (such as Nurse Associates in the healthcare sector).
At Christ Church we are drawing on decades of experience working with local employers in the public and private sectors to support the development of their work force though HDAs, and employers have shown that they value working with universities to develop apprenticeships and see it a way to deepen relationships, as demonstrated in this quote from Jo Budd, Workforce Development Consultant (Medway Council):
"Working with Canterbury Christ Church University has benefitted Medway Council and its staff in many ways. Their willingness to listen to the employer and integrate a more tailored focus to their programme was refreshing and exciting. Their teaching staff are committed and offer innovative ideas and solutions to bring out the best from the learner.
"We are extremely happy with our choice and look forward to continuing our association in the future."
Dr Ken Powell is Director of Curriculum at Canterbury Christ Church University.