Top 10 Resources on The CORE – Practice Aptitude Tests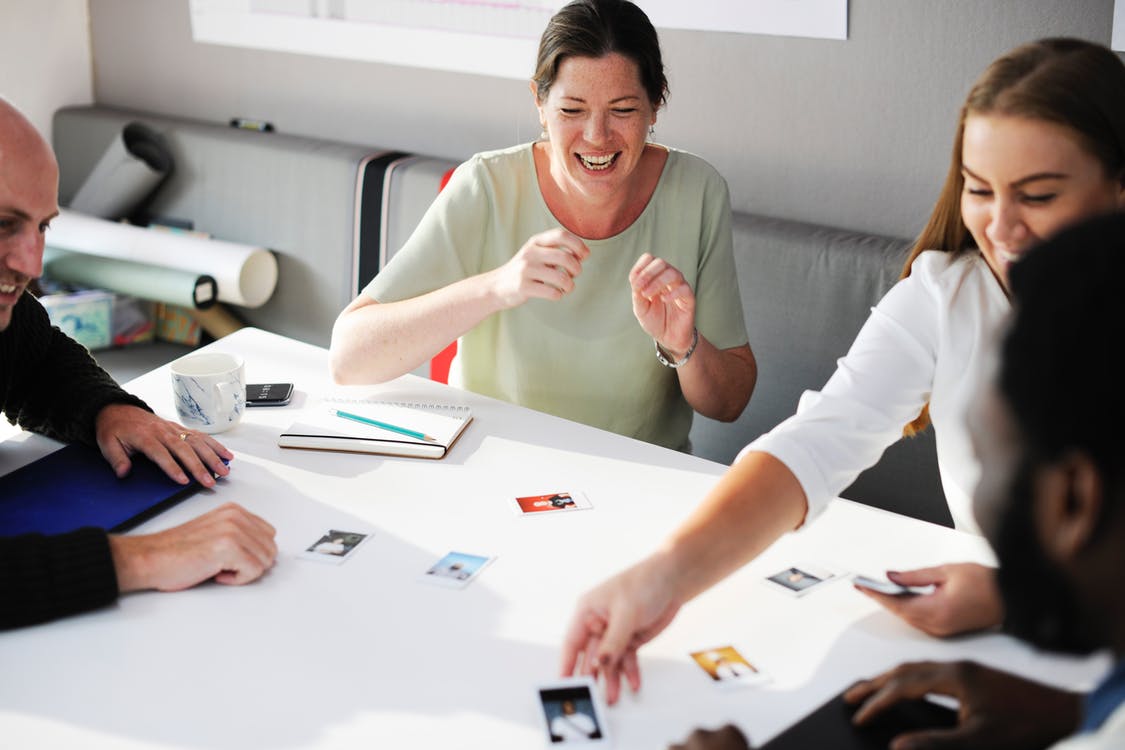 Working in partnership with practice test site Assessment Day, The CORE is able to bring you free practice assessment day tests (these would normally cost you £11.99). These tests are perfect if you have upcoming assessment days/centres.
What is an assessment centre?
An extended selection process used, particularly with graduate schemes, lasting 1-2 days alongside other candidates. It is often the penultimate stage of the recruitment process for graduate recruiters (but may also be used in initial selection). They are designed to test skills and aptitude through a range of exercises and activities.
What will I get from these tests?
The aptitude tests available on The CORE give you the opportunity to familiarise yourself with tests similar to those used by employers, and become accustomed to the format these take. These tests vary wildly in terms of time limit and focus but generally cover the following:
Numerical Reasoning
Verbal Reasoning
Inductive Reasoning
Diagrammatic Reasoning
Logical Reasoning
CEB SHL Tests*
Critical Thinking
In-Tray (E Tray) Exercises
Situational Judgement
Assessment Centres*
Error Checking
Talent Q Tests*
*- Not available on The CORE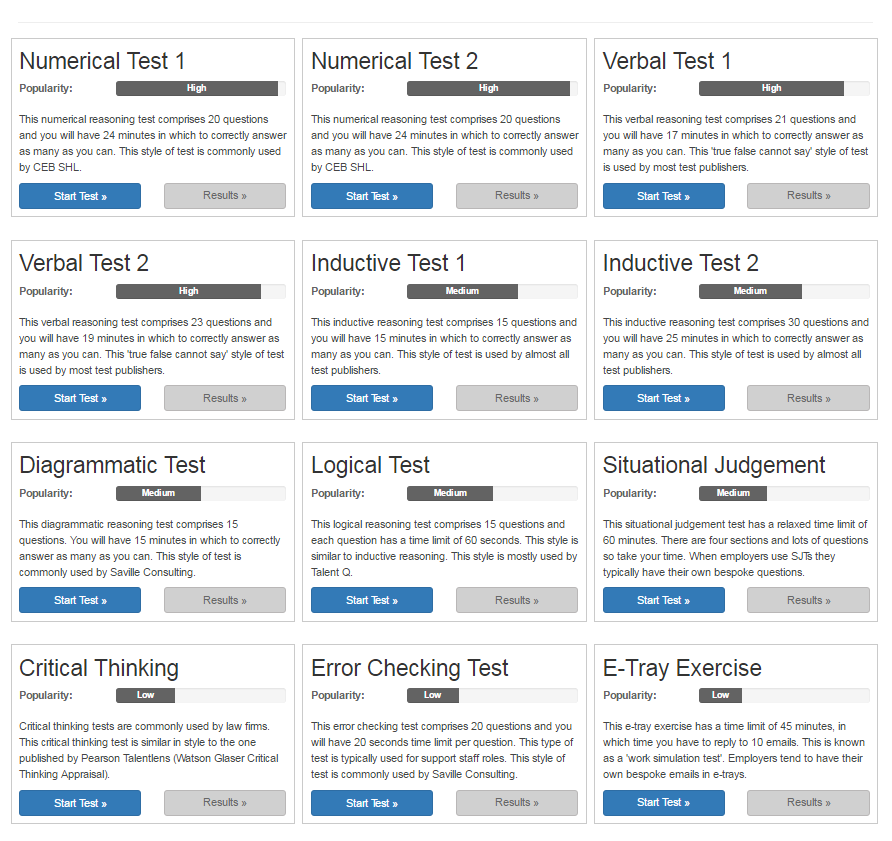 The time you are allowed to complete these varies but this is clearly stated on each test: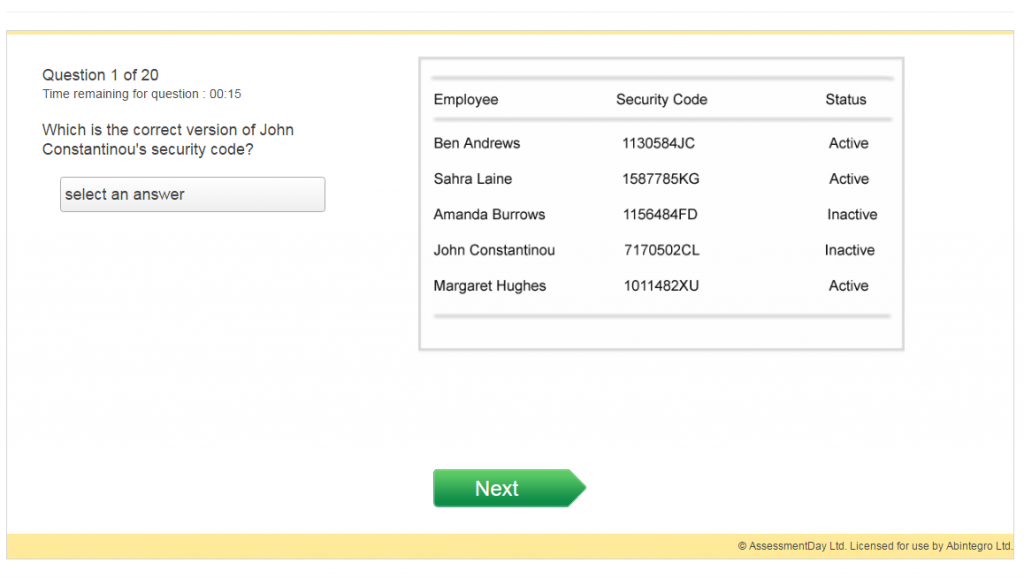 Once completed you are able to review your test scores and view solutions and explanations:
Note: you should not use your browser arrows of refresh button to navigate away from the tests as your progress will not be saved.
If you are applying for graduate roles or have an assessment day coming up, it can't hurt to get some practice in with these tests. Grab a calculator and a pen and notepad and work your way through this excellent free resource!
Have you seen our post on Job Hunting in the Digital Age? If not, check out parts one, two, three and four.