Hello again!
After some away time while our new Student Green Office got set up (with their own blog and social media channels) we're now all coming back together into one great blog, Facebook page and Twitter feed. Over the next few months we'll be merging content from our other blogs on to this one, and hopefully moving over to our new student blogging platform (still with WordPress) so please bear with us through the changes!
Future blog updates will be from your friendly neighbourhood Sustainability Engagement Officer, Felicity on such things as the WHOLE EARTH? exhibition, sustainability events and photoblogs from across the year and more – but also from the brilliant Megan Cork and her Student Green Office team, the amazing Alex Metcalfe and his Edible Campus project (including Beer, Bread & Honey), the ever-awesome Maz Hamilton and the Futures Initiative project, plus guest posts from some of our wonderful student and staff volunteers and anything else any of us are passionate about and want to bring to the world's attention!
By way of apology for our quietness during the SGO blogging months, here are some photos to show you just a few of the things we've been up to, and to give you an update on where we're at!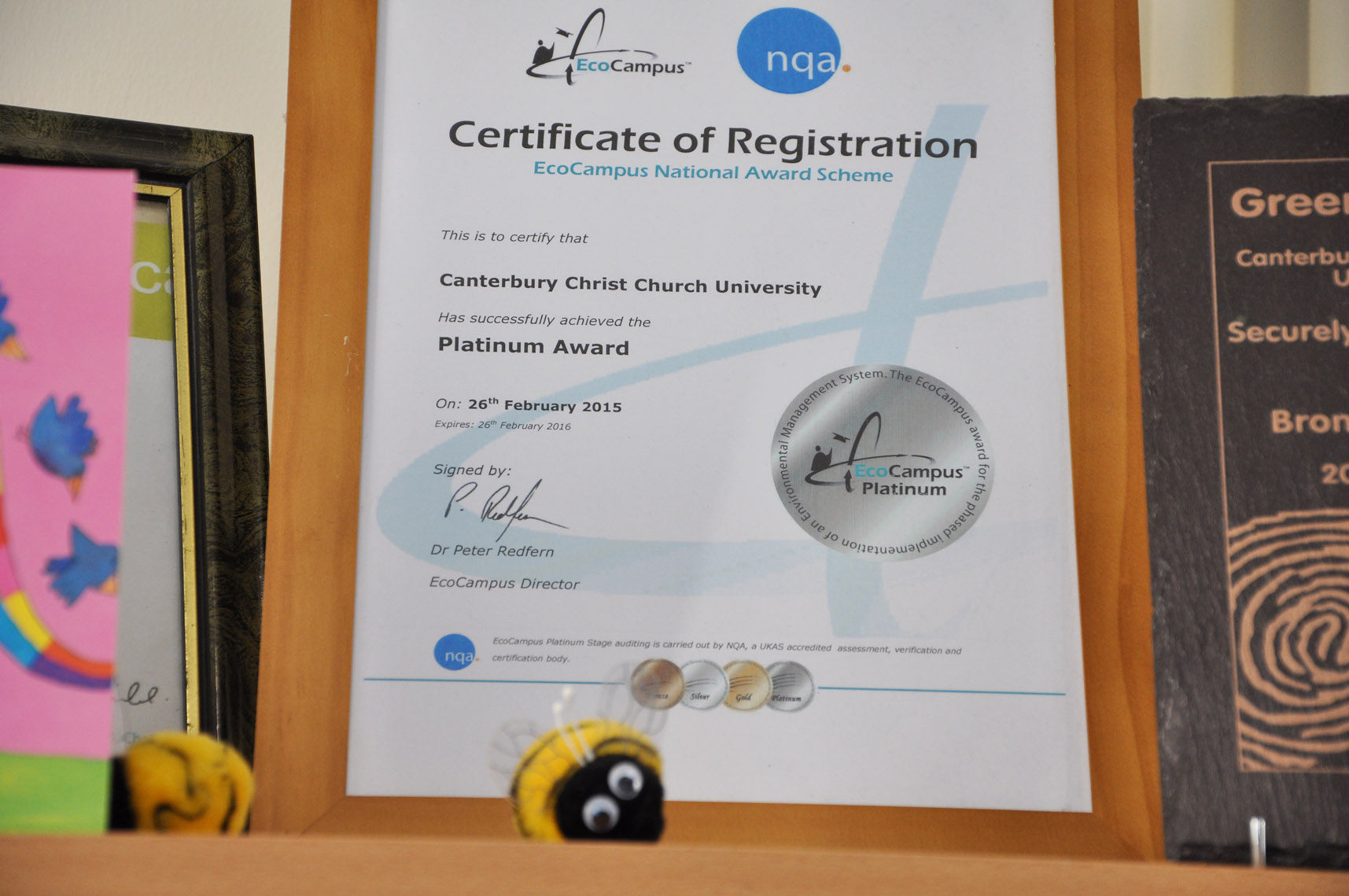 We got our EcoCampus platinum award back in 2013 – and we're still maintaining it!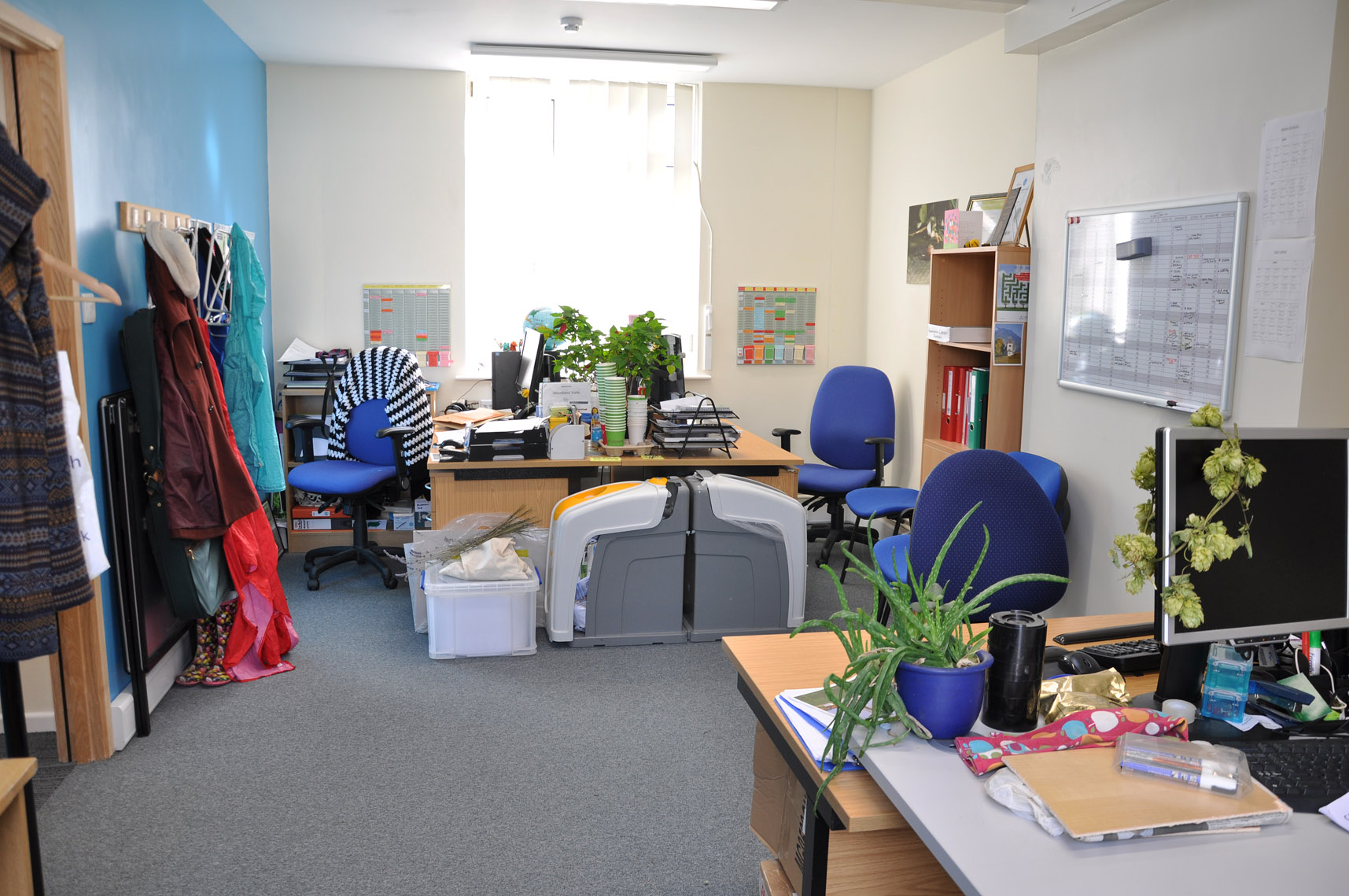 We moved to shiny new offices in Fleming on main campus – right in the middle of everything!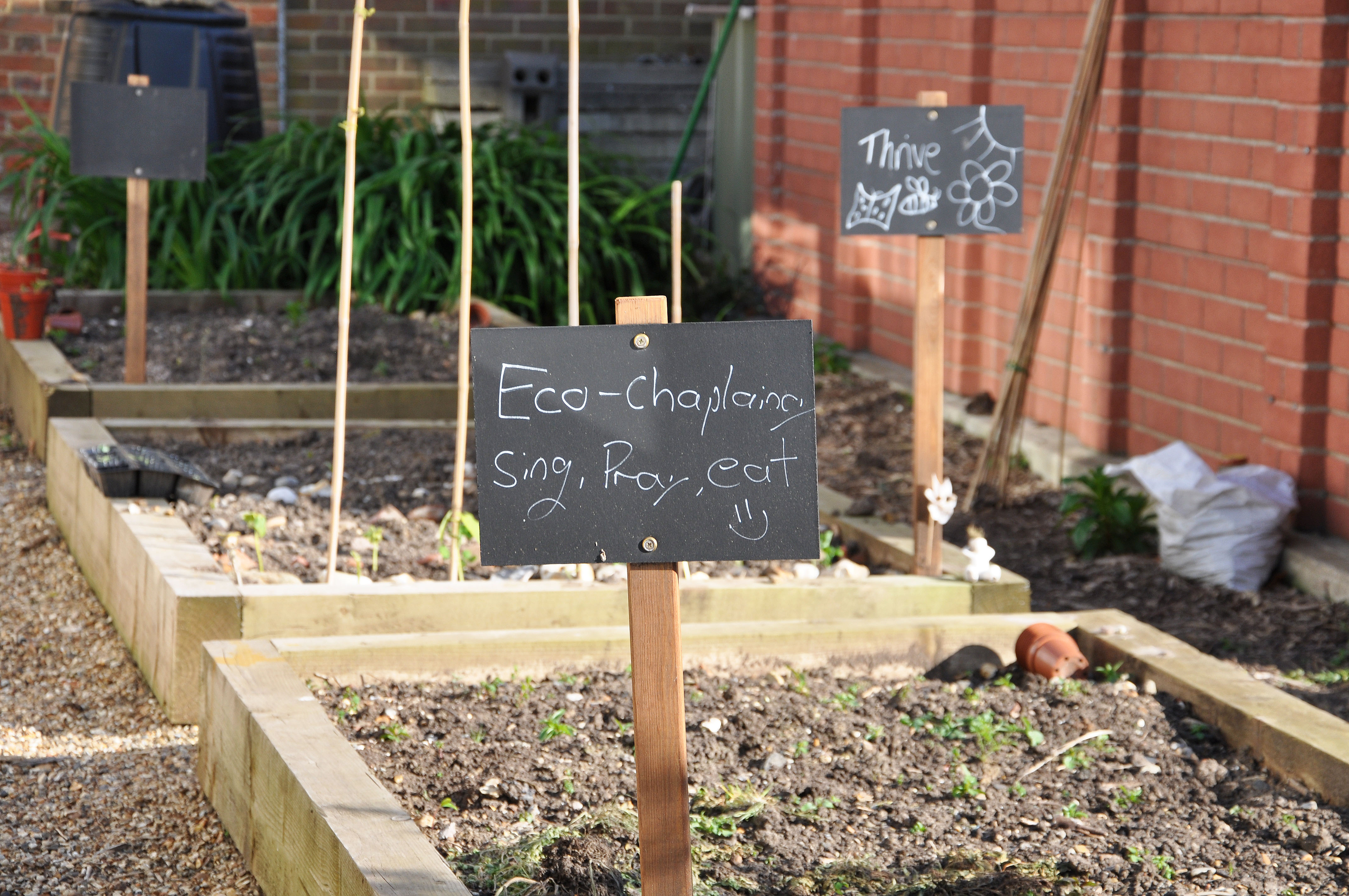 We built even more allotments up at the Chaplaincy, and built more planters around campus.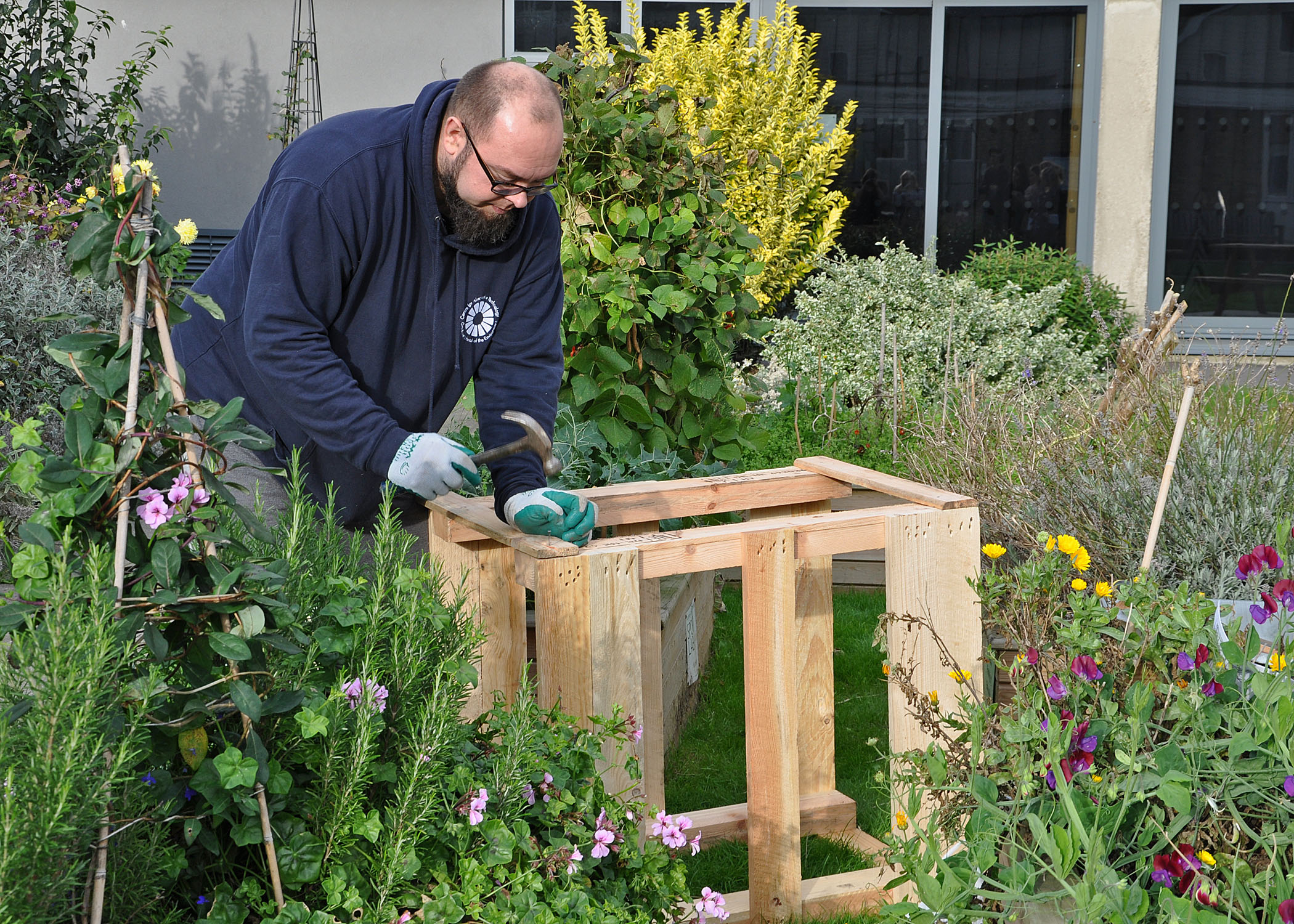 Alex started running Allotment Blitzes where staff and students all gather for a couple of hours to get building or gardening together. (Here, the lovely Alex is showing a small audience how to build a compost bin.)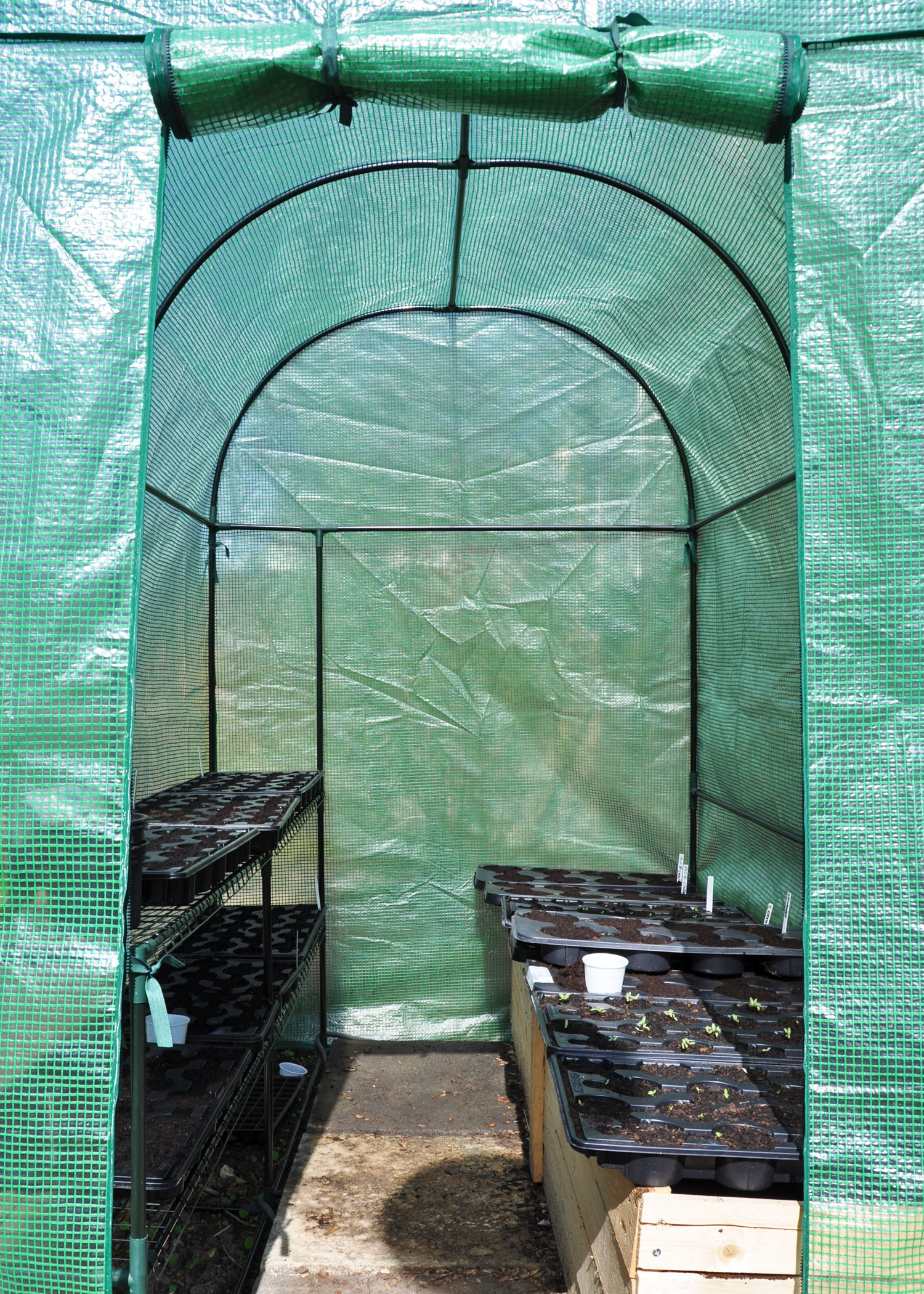 We joined the Heritage Seed Library and enlisted a bunch of volunteer Seed Guardians to take charge of our newly acquired 'Seed Orphans'.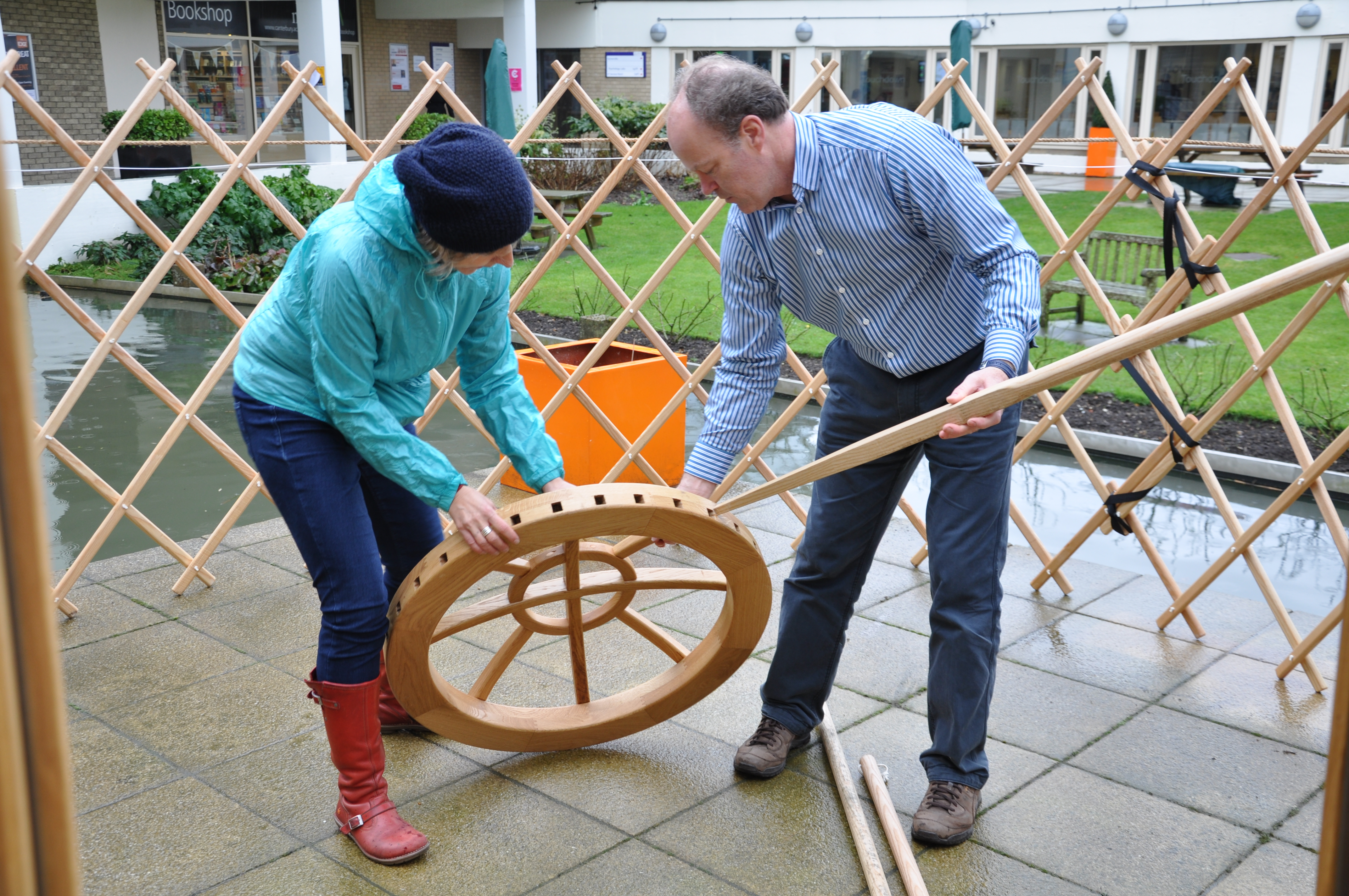 We got a Sustainability Yurt, which pops up* on one side of the Canterbury campus and then one day magically* disappears and reappears elsewhere.
(* Okay. So it's not really pop up and it's not really magic, but we can do it in under an hour now!)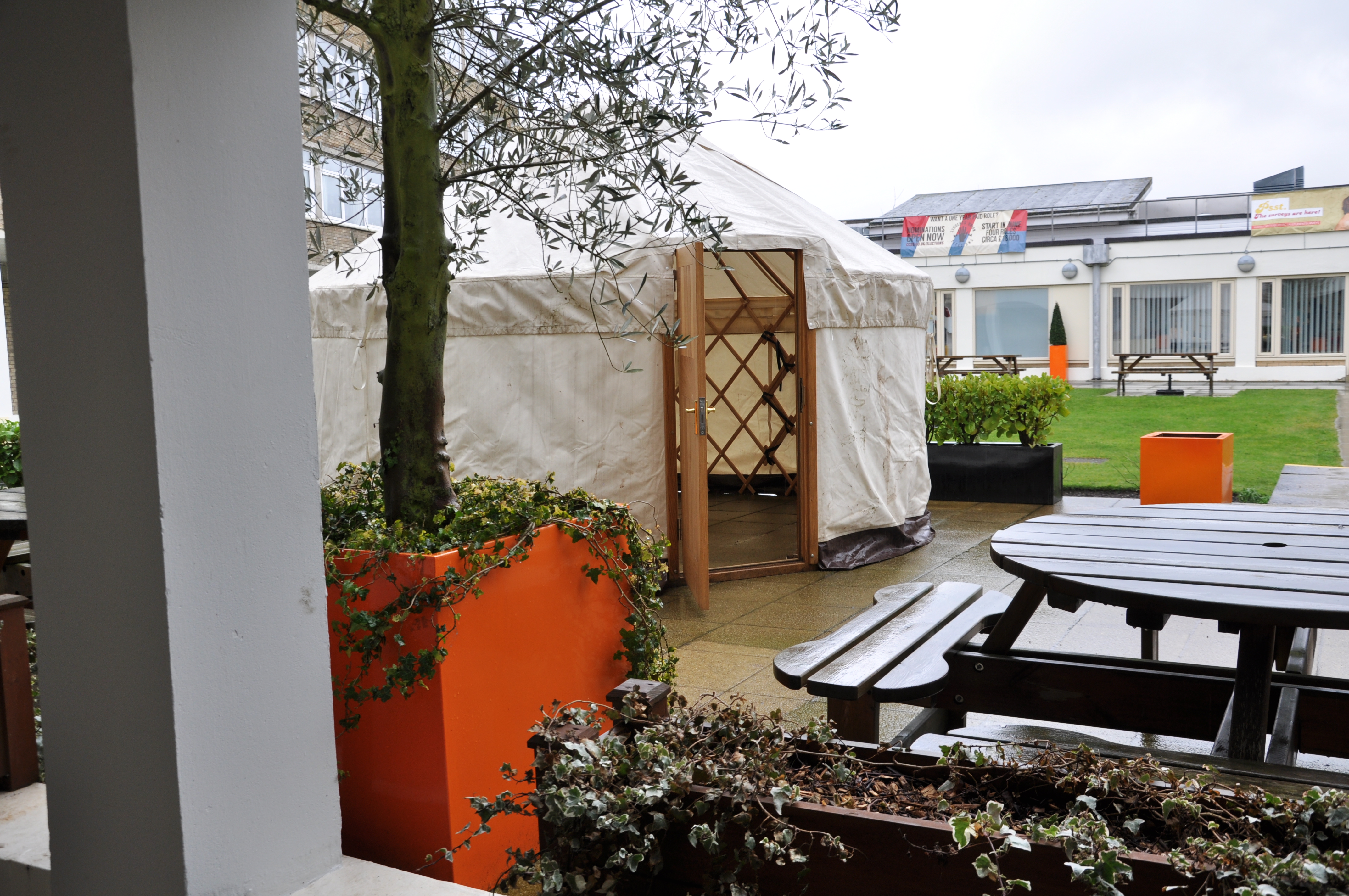 This was it back in February on the pond outside Touchdown. Currently it's on the Anselm lawn. MAGIC!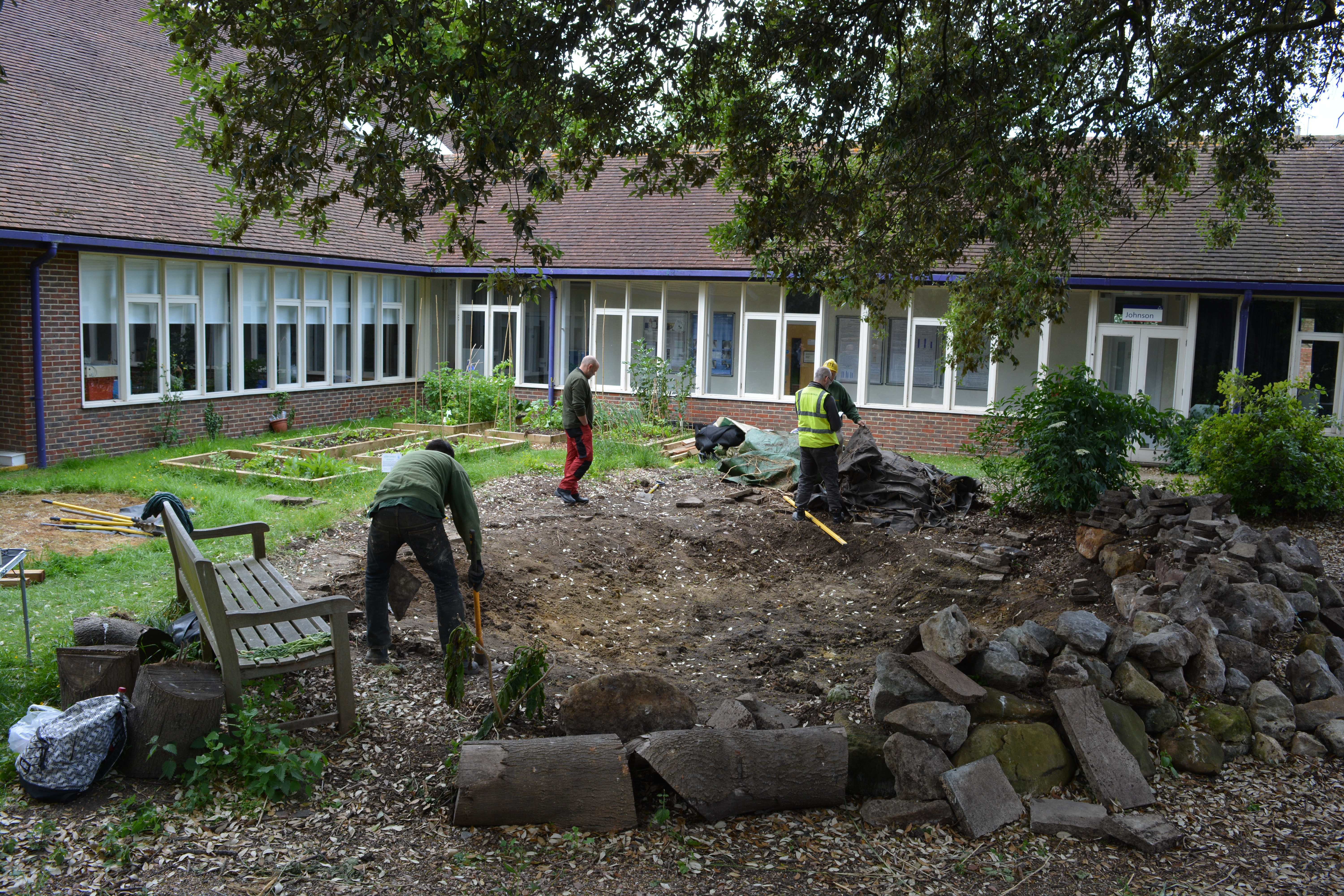 The Johnson pond got renovated…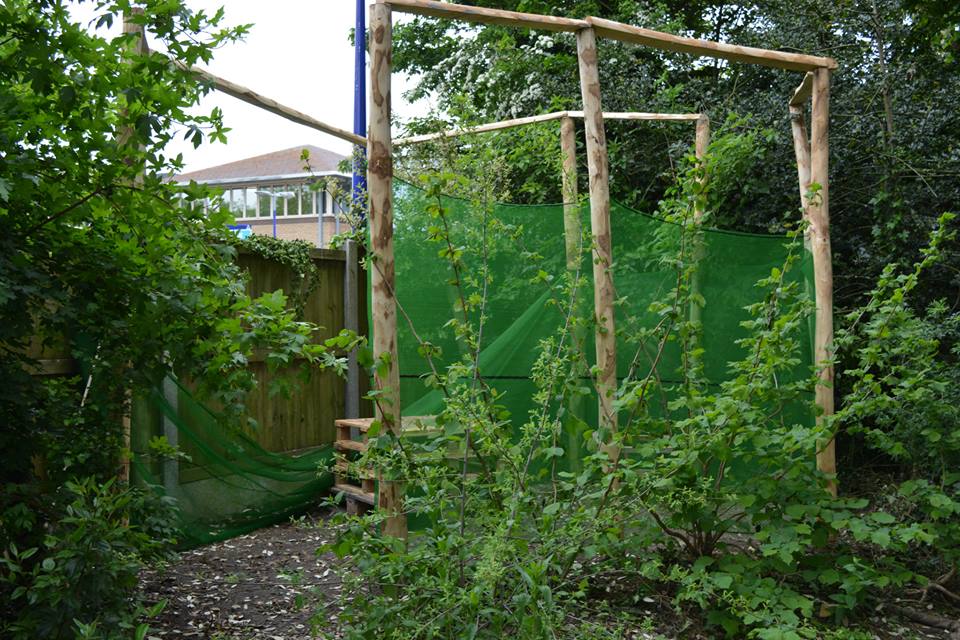 We built a bee enclosure…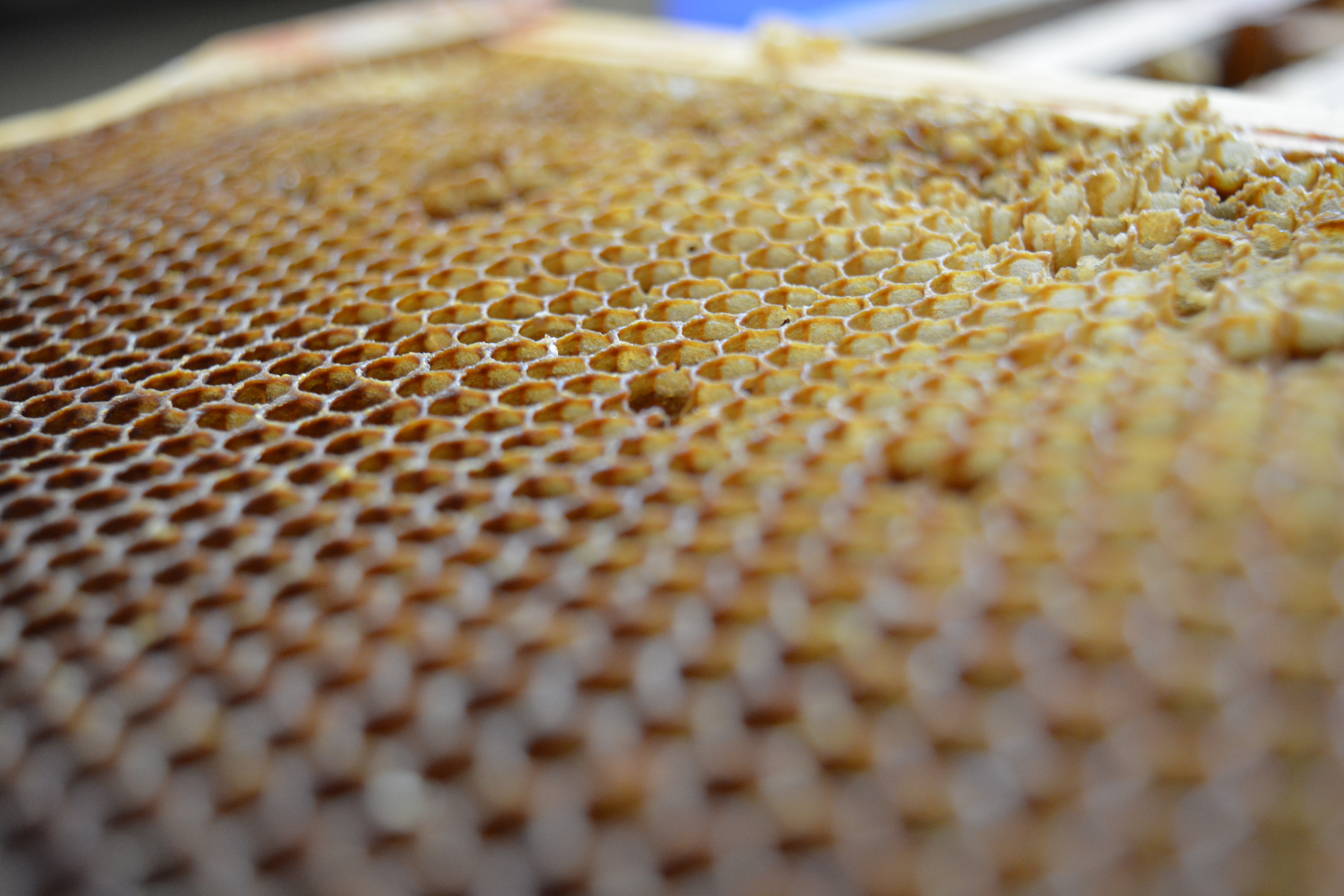 And then we adopted our very own bee hive and Alex started teaching bee-keeping to students and staff!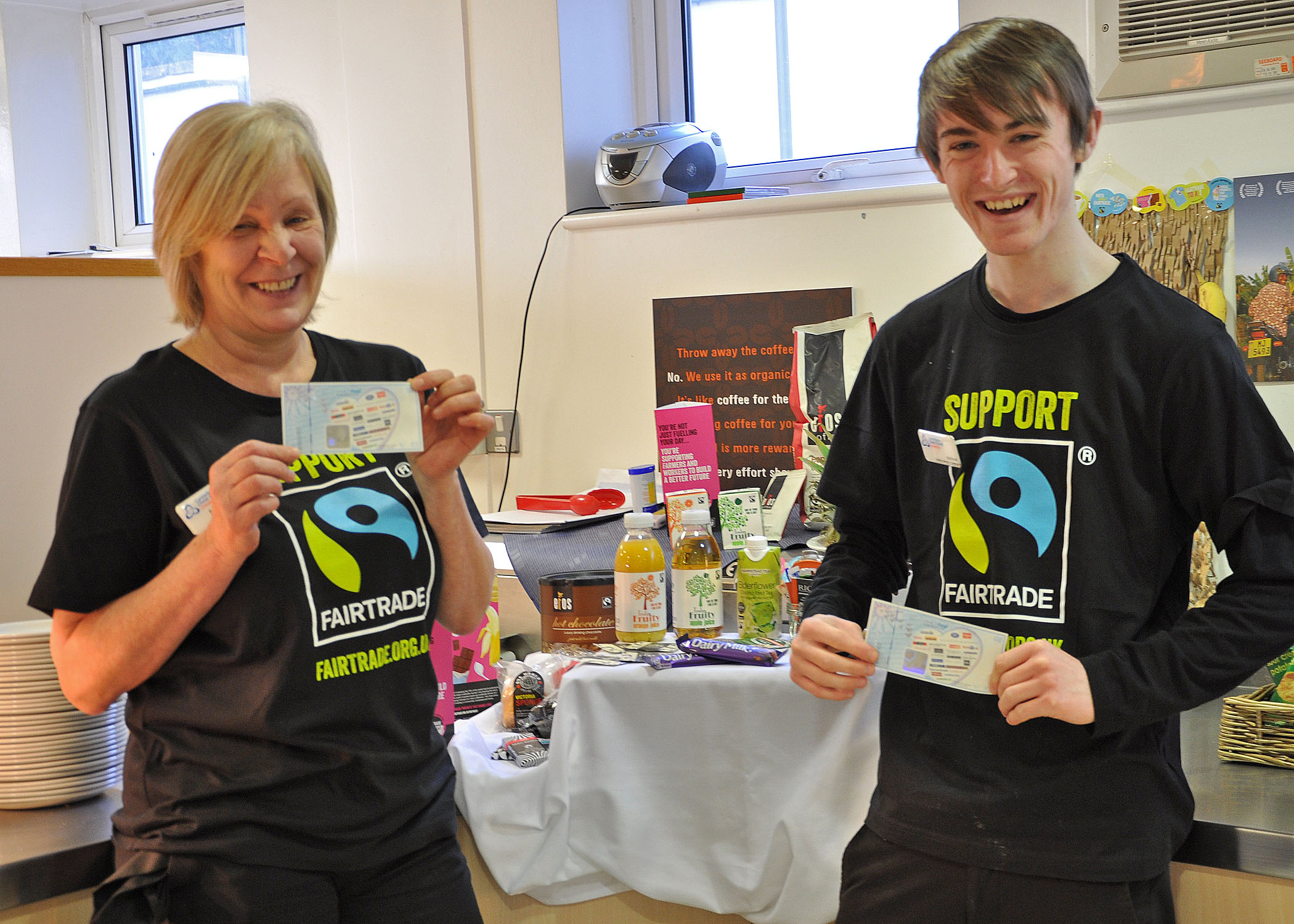 All our food outlets stepped up their Fairtrade offerings and competed to build the best Fairtrade display…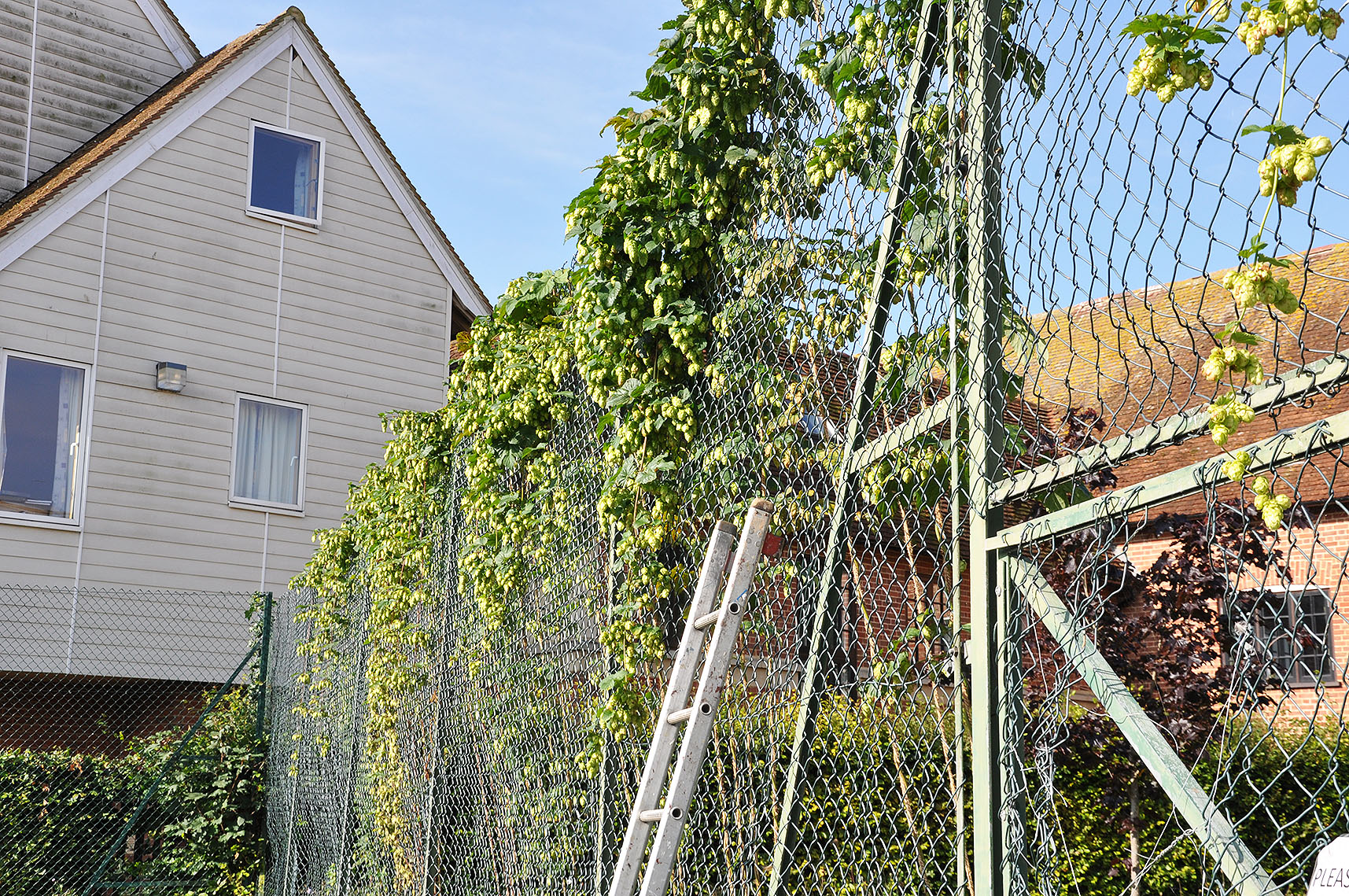 We grew a bunch of local varieties of hops which we're brewing into a Christ Church beer called 'Green Chapel Ale' – which is being brewed by the brilliant team over at Canterbury Brewers as I write this post!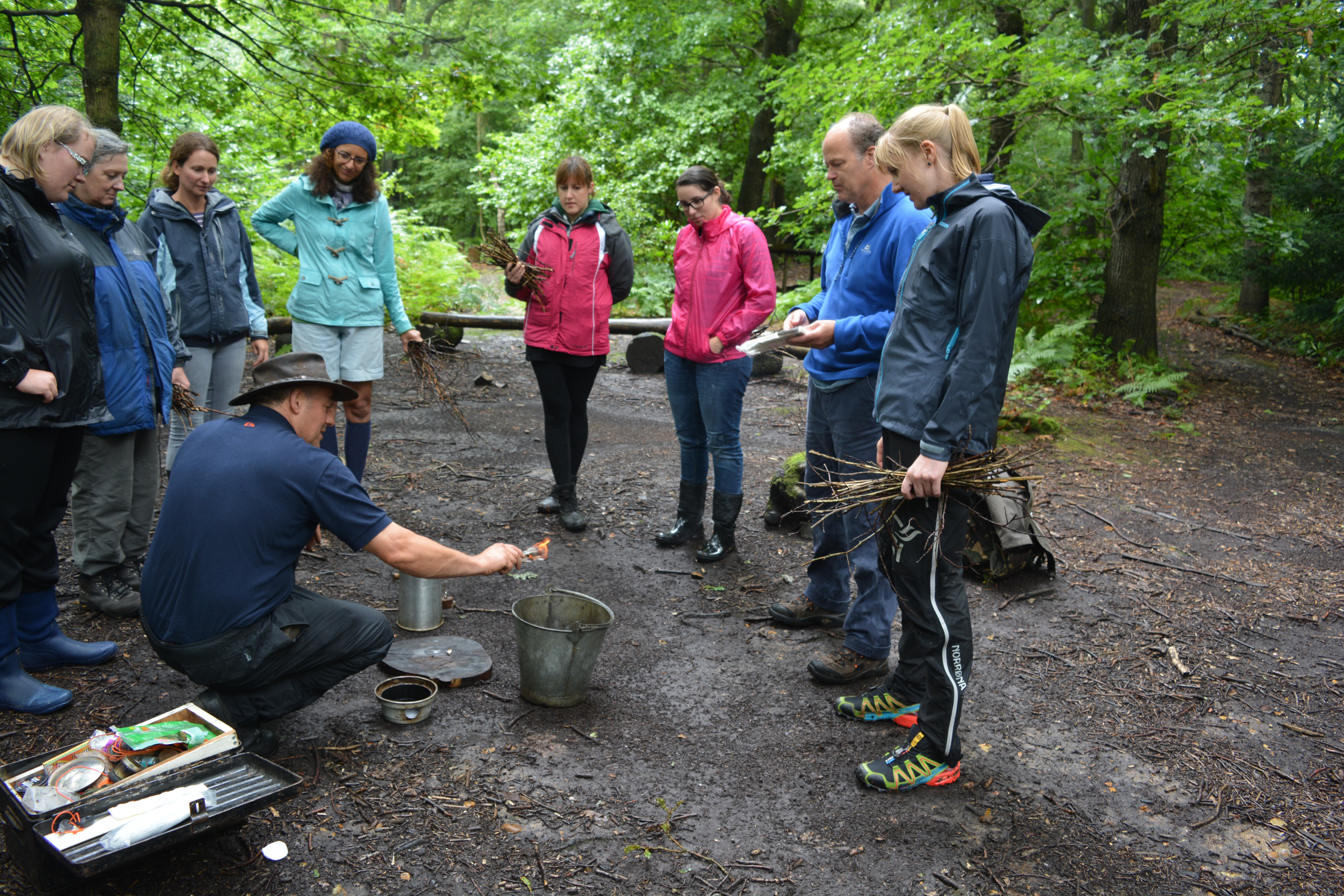 We recruited a team of student and staff Future Leaders to develop sustainability leadership skills and work on one of our big projects for 2015/16 – the international WHOLE EARTH? exhibition…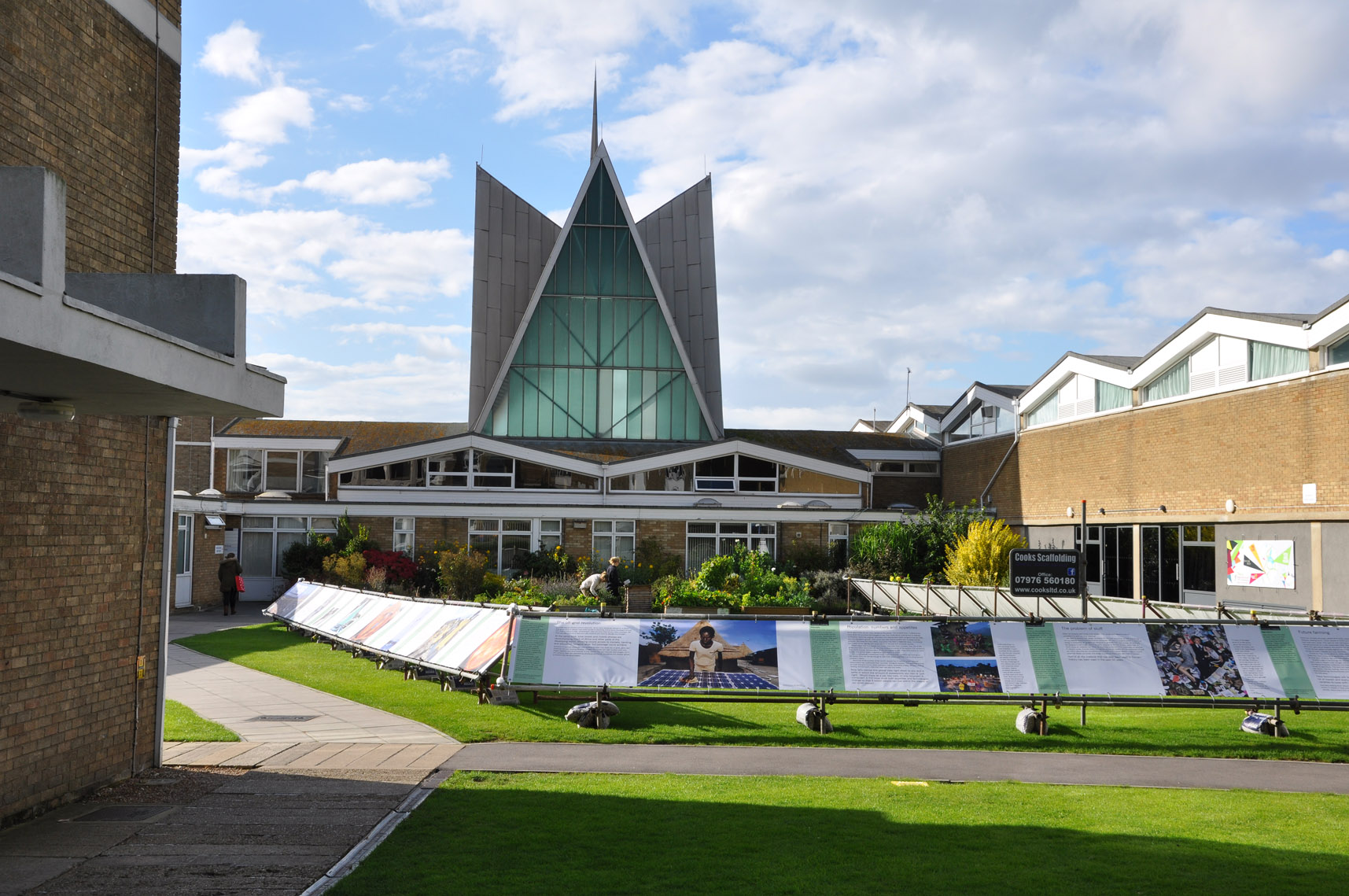 …which you can find on the Anselm lawn, Canterbury Campus as of last week, and which is having it's official opening by Michael Morpurgo this Friday at 2.45pm!
Not bad that, eh? There's loads we've not got pictures of course – our Futures Initiative project has been growing and growing, as has our Student Green Office; we're collaborating with a few module leaders in different disciplines to work with student classes on sustainability projects; Alex has been hatching plans to build a bread oven on campus to complete our 'Beer, Bread & Honey' project (which we will tell you more about in due time), Megan and the SGO are hosting a Divine Chocolate tasting on the 9th October at Barista & Baker to get new students talking about Fairtrade foods, and we're finalists for three Green Gown awards from the Environmental Association of Universities & Colleges (EAUC) – which we'll let you know how we did on in November!
That's enough for now, but look out for more from us over the coming weeks – subscribe to our blog if you haven't already, and if you like what we're up to here, please do help us spread the word by sharing, reposting and telling your friends.