Megan Cork, our SGO Co-Ordinator and some awesome SGO volunteers were flying our colours down at the Fresher's Fair yesterday, giving out free reusable water bottles and recipe cards and loads of other great stuff.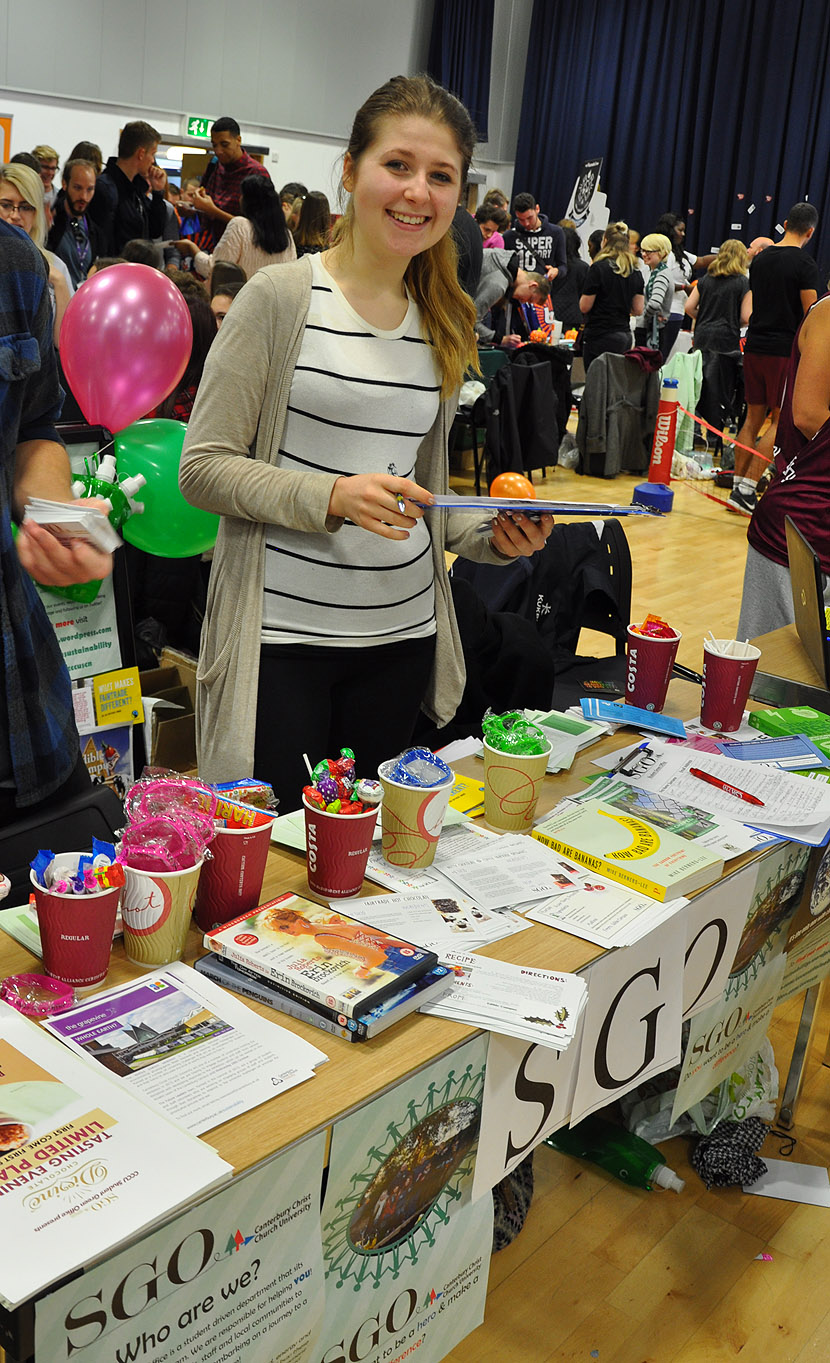 We've also now got paid roles with the SGO up for grabs on UniTemps here for current students, and work experience roles available through the volunteering website; just start typing in 'student green office' and you'll find them, or if you want to get a bit green-fingered, try typing in 'seed guardian'.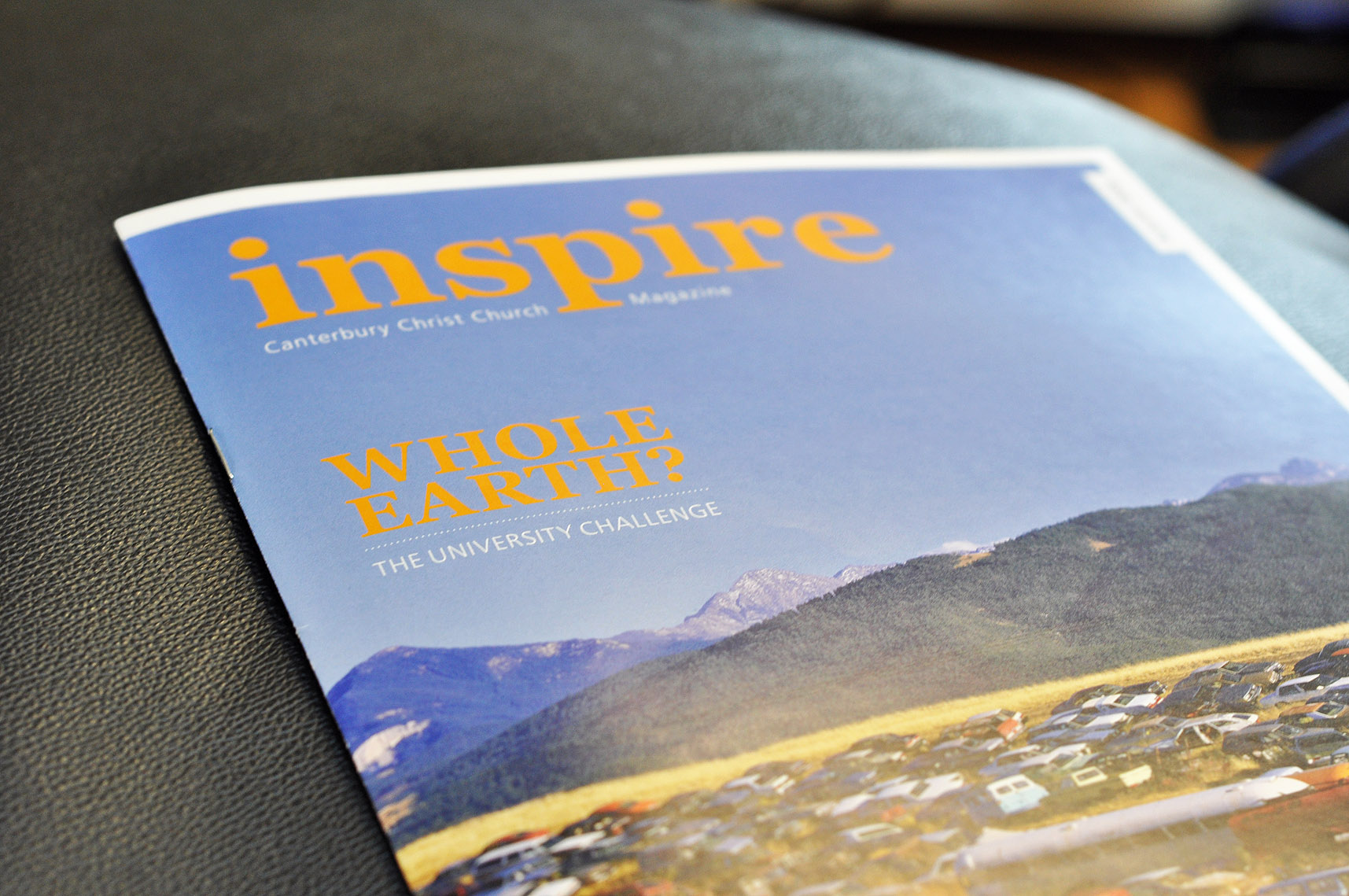 Also, our latest issue of the University magazine 'Inspire' came out recently and if you haven't seen a physical copy yet, go and check out the digital version! This issue is all about sustainability with a front page feature for WHOLE EARTH? (being launched tomorrow at 2.45pm on the Anselm lawn by Michael Morpurgo – don't forget!) and a lovely spread on Edible Campus too!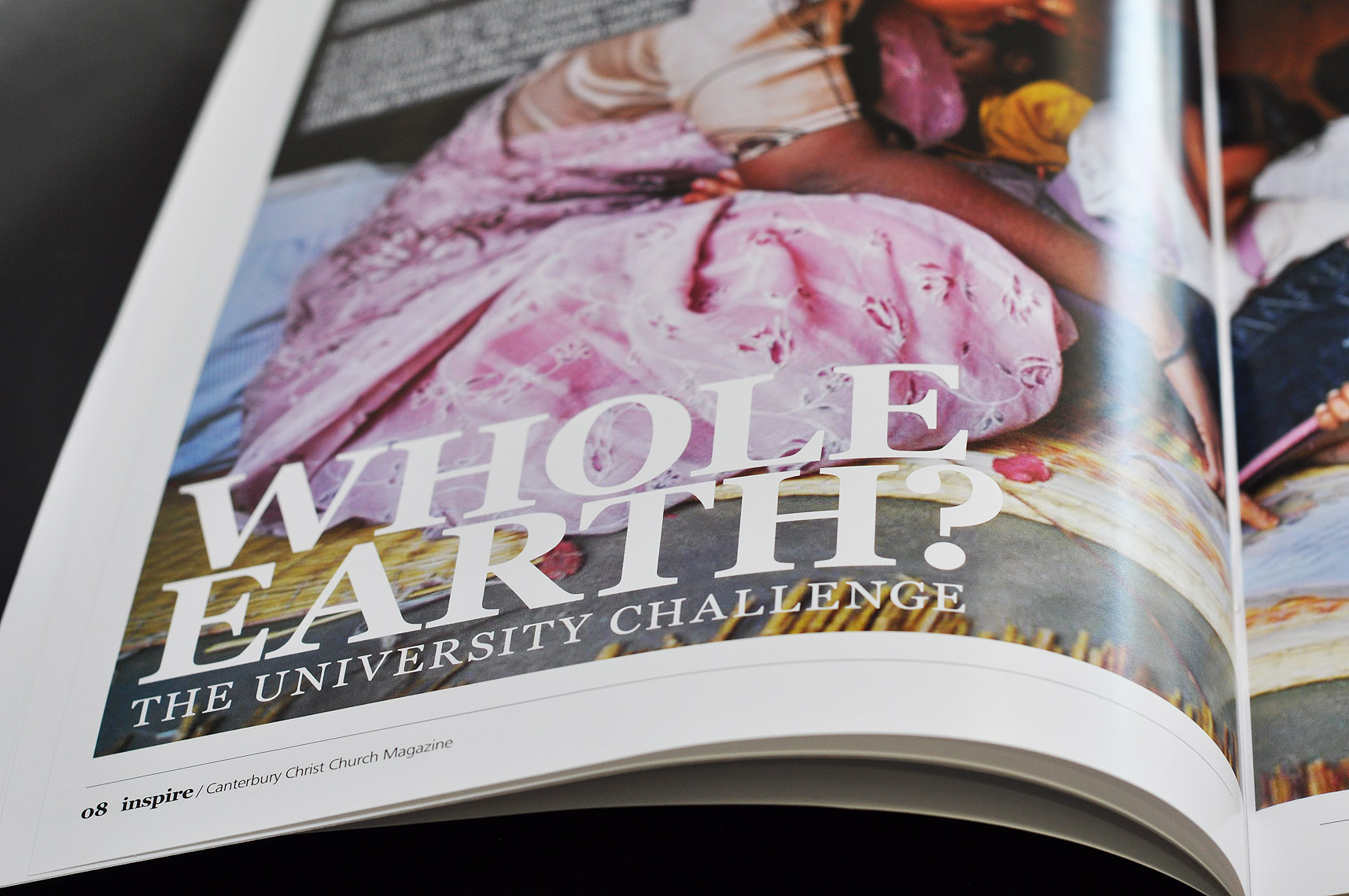 Speaking of Edible Campus – check out these beautiful little veggies Alex just dug up from the allotments…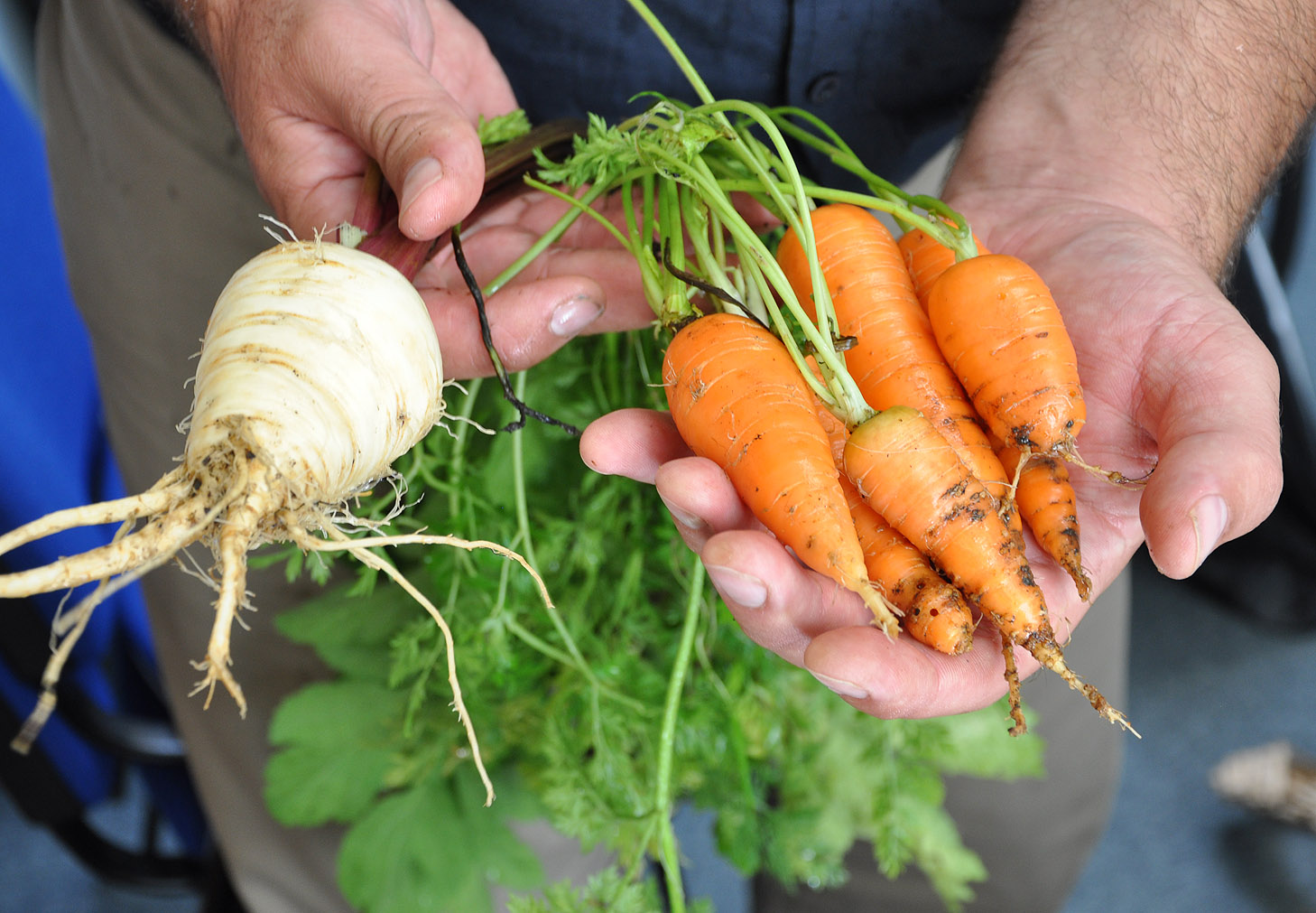 Hope to see many of you tomorrow at the launch!