The idea of Veganuary immediately makes people think about their food choices, whether they could cut out meat and other produce etc., but there can be several barriers to this, including financial, tastes and allergies. If you feel that you are wanting to make a change, looking at your clothing choices could be a way to get involved and make a difference that stretches way beyond January.
While you may think that you do not eat your clothes – so how are clothes vegan or not vegan –there are several materials that are not vegan and are can be looked out for when buying new clothes.
Some examples of such materials are:
leather
fur
silk
feathers
bone
wool
cashmere
suede (microsuede is animal free, though)
The vegan clothing will usually be made from cotton and polyester, and sometimes recycled plastics that are imitations of materials such as wool, leather and suede.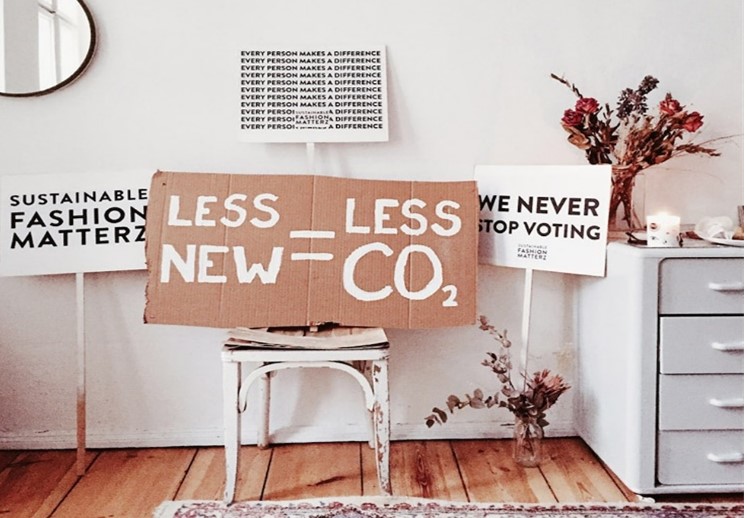 These materials tend to look very similar to animal-made materials and yet are fully vegan. Although, some of the more common alternative to materials are made from plastics or synthetic materials, which can emit a big carbon footprint and produce microplastics, so it is important to research the sustainability of such materials too. For instance, vegan leather shoes might be made from any number of sustainable materials, such as pineapple trees, cork, or cactus – but they are more likely made from plastic.
While it is important to check that clothes don't contain certain products, veganism is also about protecting the animals and their habitats, so ensuring that the clothing brands do not test on animals or make harmful impacts to the environment is a really positive step to take. Just thorough checking of the company and their production environment can allow you to make more informed and sustainable choices.
I have created a list below of companies that are environmentally sustainable and anti-animal cruelty alongside being affordable on a student budget.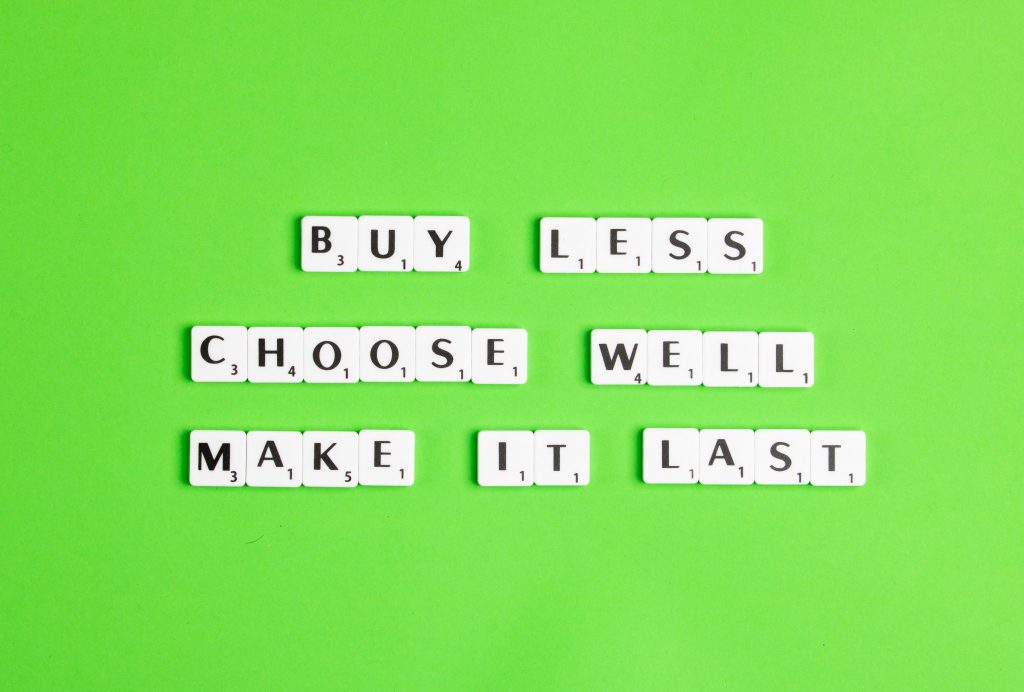 MONKEEGENES
Monkeegenes is a company that specialises in sustainable and vegan denim clothing that is long lasting and durable. They provides an affordable alternative to denim products that are not sustainably made or are made in poor working conditions.
The company works towards lessening the impact of fast fashion, where people are buying bad quality clothes made in poor working conditions, and are aiming to make sustainable clothes that are more reliable. The materials used are fully vegan, due to none of the products containing any textiles/materials derived from any animals.
The company works towards ensuring that any clothing piece made by them has been made in good working conditions for a fair wage. They have spent years trialling materials to make the best quality pieces that are easy to repurchase once worn out.
They have also recently introduced Regenes, which is a recycling platform for people to trade in their old products to recycle and receive in-store credit.
BAM Clothing
BAM clothing is a company that formed due to the shocking statistics surrounding the textile industry and the high greenhouse gases emitted from the industry; they focus on using fully recycled polyester to make sustainable and long lasting active wear, and bamboo to make everyday clothing.
This company focuses on conserving natural resources to protect biodiversity and eliminate harmful pollution by changing the model of the classic product supply chain.
Viva-la-Vegan
This clothing brand focuses on creating clothing that make a statement, through slogans and bold messages that generate conversations around veganism.
The clothing brand was voted the best vegan fashion brand at Vegfest 2021.
Heartcure Clothing
This brand has a range of different products with designs inspired by tattoo imagery such as pins, stickers, loose tea leaves and clothing. Heartcure has a range of services and focuses on making veganism accessible to all alongside ensuring safe and well-paid working environments for their manufacturers.
The clothing is printed using water-based inks which are far less harmful than standard inks containing PVC.
The company began out of the frustration for the maltreatment of people employed in the production of other clothing brands and the damaging impact on the planet.
Their clothing supplies are Fair Wear Foundation certified.
Morcant Clothing
Morcant clothing specialises in gender neutral clothing and a minimalist approach to their designs. The clothing is inspired by nature and provides an affordable range to ensure that the clothing produced is of high quality and all made sustainably with eco-friendly fabrics. Through a focus on making the clothing gender neutral it ensures that the pieces are timeless and minimalize the need to purchase excessive amounts of clothing.
The company is also PETA and Fair Wear certified.


There are so many companies that provide environmentally sustainable and vegan clothing, for a range of prices and styles so there are a lot of choices available to consider purchasing, whether that be in January or any other month, alongside a plethora of information sources online to support these decisions.
However I must add that vegan clothing may not always be the most environmentally sustainable choice: due to the high amount of plastics used to replicate products, it's important to check the materials that are used are environmentally friendly and sustainable too. In a similar manner, sometimes the vegan/anti animal cruelty choices may not be the best fit, whether that's due to the durability, allergies, or the usage of the item. Sometimes the vegan choices aren't always suitable, and sometimes they can cause damage to the environment in their own ways – such as plastic leather. Therefore it can be important to balance making vegan choices with environmentally sustainable choices while ensuring that the product still fits for you.


Further reading:
The vegan clothing brands you need to know about | WIRED UK
Vegan Fashion Brands | Animal-Friendly Fashion Guide | Veganuary
What is vegan clothing, and why does it matter? (greenlivingideas.com)
Sustainable Clothing Materials | Which Fabric is the winner? (unsustainablemagazine.com)


By Amber Tydeman, SGO Project Officer #livingwell