You may have already heard, but Christ Church has its very own Veg Box scheme running. The initiative allows staff and students to order their very own box of locally sourced, organic produce every week for £6 per 4kg – which is a lot of veg. To join the mailing list, you can email emily.nurden@canterbury.ac.uk, or you can order your very own veg box here.
With a lot of veg comes the need to figure out how to use it. I don't personally cook with vegetables like squash, beetroot, or even potatoes all that often. So, to support the Veg Box Project and also you, who may buy a box and be left with some items that you just don't know how to use, we're releasing this new series – Veg Box Bakes! In which I, your humble blog post writer, shows you how to use vegetables in a new way.
This week, we're starting with the white potatoes, because that seems easy and also because I saw a recipe online last week that I wanted to try but didn't have the potatoes for until collecting my veg. This one's quick and easy and really hard to mess up, I promise.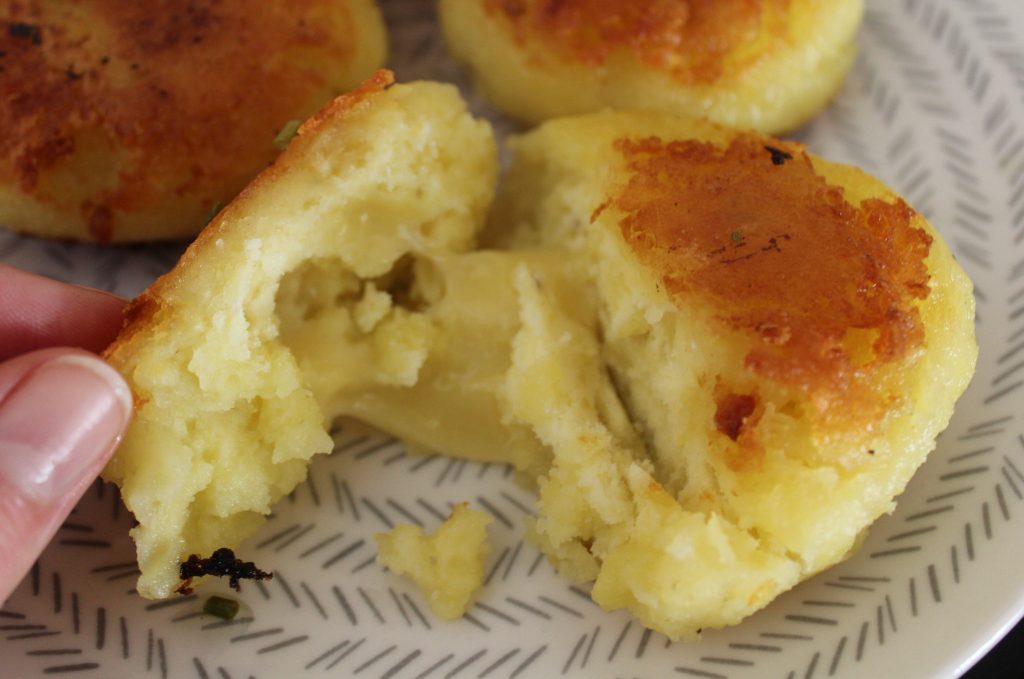 MAKES: 4 – 5 potato discs
TIME: 25 minutes


INGREDIENTS:
1 large white potato (approx. 400g)
Salt for boiling water
1 tbsp sugar (9g)
¼ cup cornstarch (34g)
Cheese of your choosing (10g each) (I used cheddar)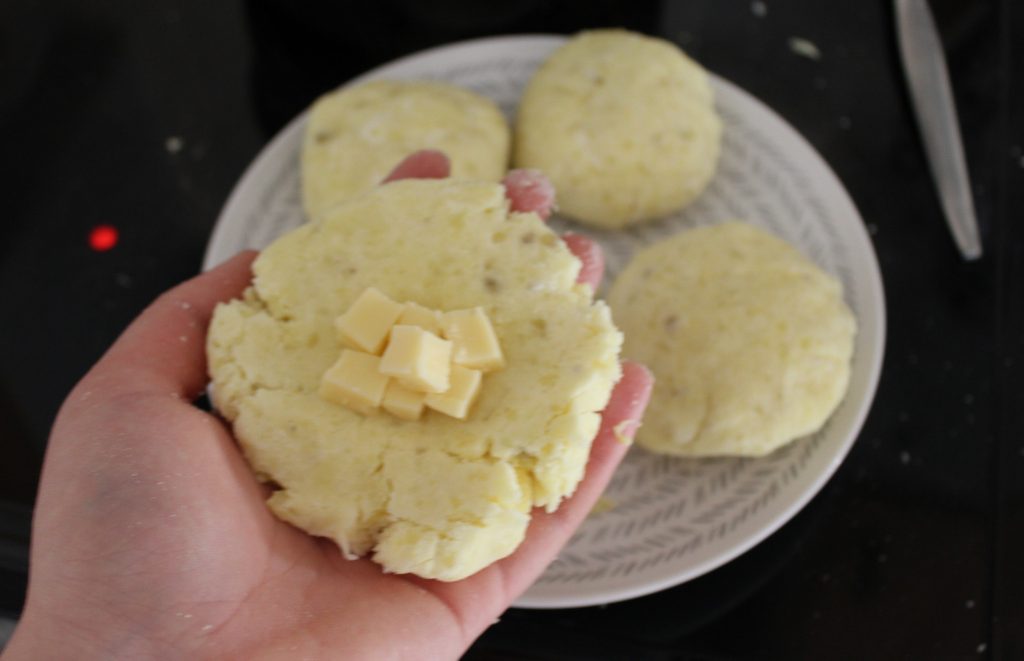 METHOD:
Peel and dice your potatoes. Then boil in salted water until soft and easily pierced with a fork.
Transfer the potatoes to a bowl and mash well.
Stir in sugar and cornstarch.
Separate the mixture into fifths and roll into a ball.
Flatten the ball and add a handful of cheese; then close it back up and shape the potato into a disc.
Shallow fry the potato discs for about 5 minutes on either side until golden brown.
For extra flavour, why not add finely chopped spring onions, chives or steamed kale to the mash?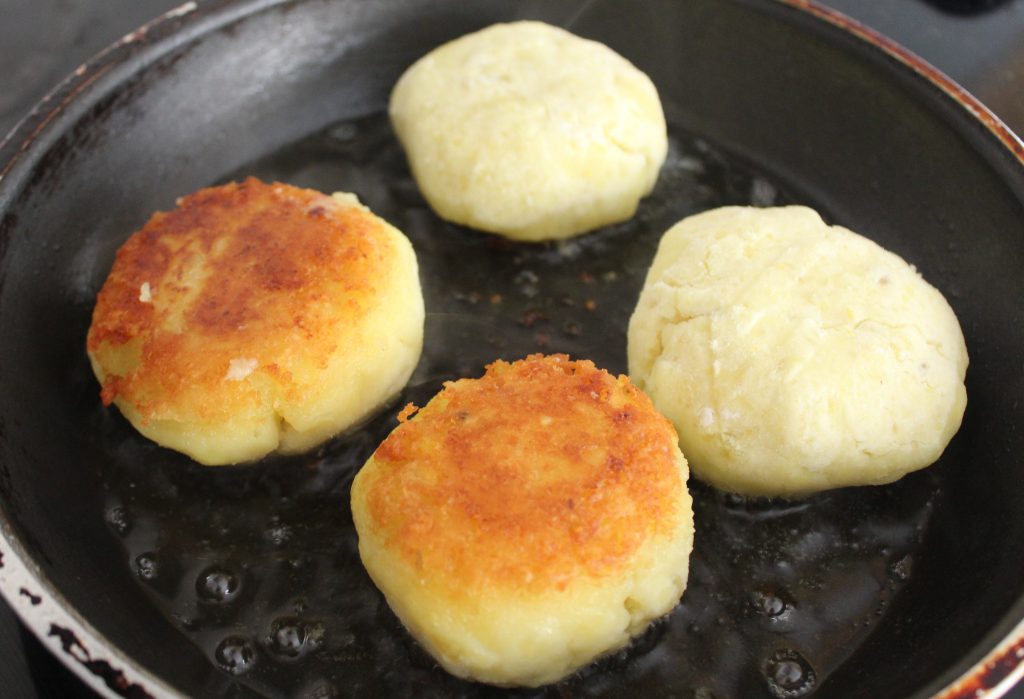 Have you bought a Veg Box from Christ Church? If so, let us know what you make with your produce!

By Bethany Climpson, Sustainability Engagement Assistant