Within my sustainability journey, there were times that the news was increasingly saturated by bad news. When big companies are being unsustainable and having a bad impact on the planet, it can be hard not to get lost in the negativity.
However, these feelings do not have to last and there is support out there if the news is feeling overwhelmingly bad. But there are ways to help yourself in processing the news and how to remain optimistic in these times.
There are many tips online about how to process bad news, so I have amalgamated a list of helpful advice that can make processing bad news easier and more effective for you.
Be self-aware of how you are personally feeling and reacting to the news. This is important for your mental wellbeing, by protecting it and having regular check-ins with yourself.
Taking a break is so vital! When the news is bad or heavier than usual, it's crucial to take a break. Although, this does not mean that your journey is less meaningful, it is just prioritizing yourself at that time.
Research has found that to ensure wellbeing and lower levels of anxiety it is important to "avoid watching too much news", so don't be afraid to switch off the news and consume different media instead.
Acknowledging that it is okay to sometimes be a bit behind in the news, other people can share their findings and take the time to help you if you need that break.
Seek the facts. This is important to hold in your mind especially when reading headlines or watching the news. The headlines are severe to catch attention, but it's vital to take a step back and become informed before reacting.
Construct a plan – this is important to weigh up options and take time to create a plan that will benefit yourself and others.
Talk about it! It is important to not internalize all the news by yourself, seeking out support can open your mind to new solutions and perspectives.
Reframe your negative thoughts to improve your overall perspective, having a clearer mind will boost clarity and make things feel more manageable.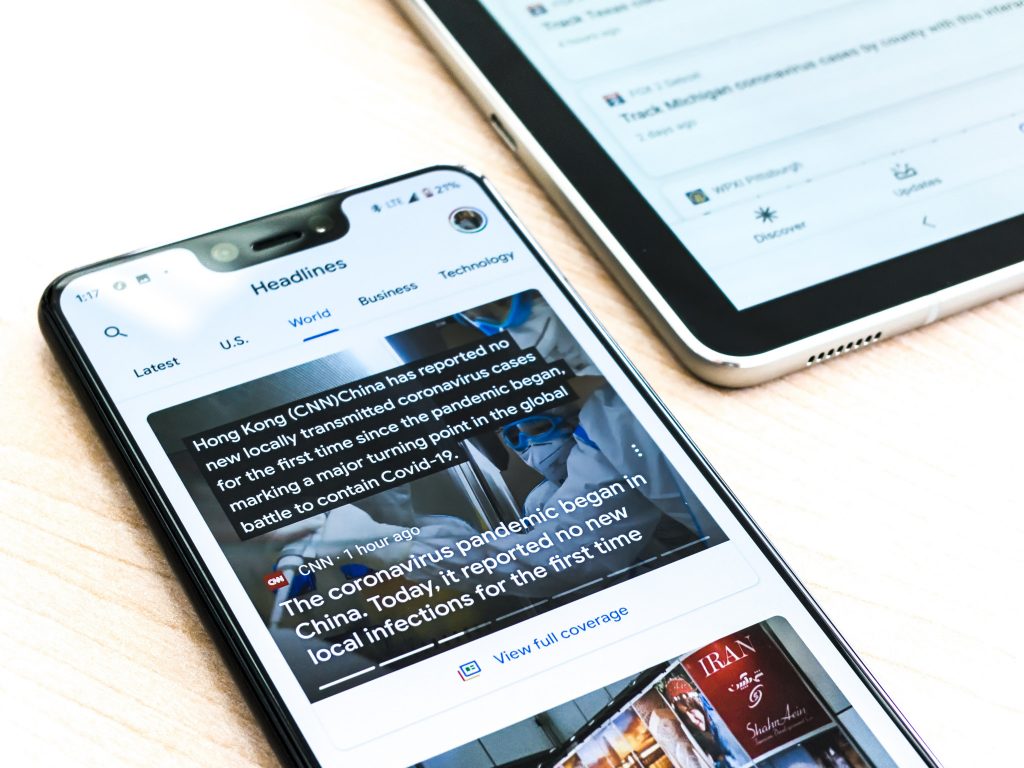 However, as it is important to hold onto the fact that there is a lot of positive news and progressive sustainability taking place, I have formulated a list of current positive news to brighten the bad news days.
Selfridges aims for half of transactions to be from sustainable avenues by 2030 (The Independent)
Zara to launch pre-owned service for shoppers to resell, repair or donate items (The Independent)
COP27: What have global leaders done on climate change in 2022? (BBC News)
Researchers 'feed' leftover coffee grounds to microalgae to produce low emission biodiesel (ScienceDaily)
Protecting very old trees can help mitigate climate change (ScienceDaily)
How communities are saving UK's live music venues from closure (Positive News )
Paraglider Spots Woman Trapped On Sinking Car, Saves Her Life (sunnyskyz.com)
These articles are from very recent events that show more optimistic news, where individuals are making a positive impact. This list highlights a small number of examples of good news, which shows that while sometimes the news can be saturated by 'bad' news, there are positives that can be drawn out and progression is always taking place.
This also highlights that it is extremely important to reflect on progression and read lighter and more optimistic news, especially in times where the news seems overwhelmingly bad. There are always impacts to be made and voices to make noise.

By Amber Tydeman, SGO Project Officer #livingwell