On Saturday the 26th of November I was lucky enough to be involved in an event run by Dr Diane Heath, who is currently leading a project on educating people on medieval animals and the heritage sites around Kent, such as the Maison Dieu. The event run was open to children with SEND needs and their families to get involved with; the activities included tile making, bell painting and creating Christmas tree decorations. All of the activities had an undertone of learning about medieval animals and generating interest in our past medieval heritage.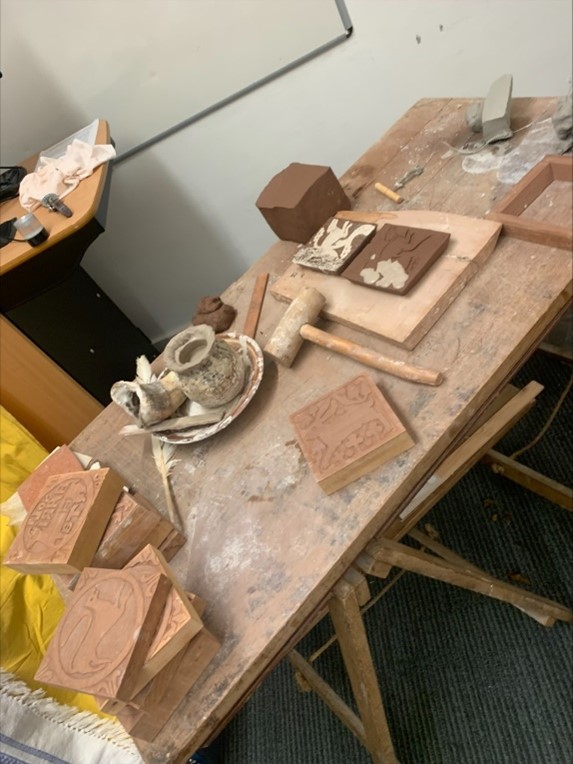 Alongside this we visited the dragon, Spiro, on Becket Lawn and shared pizza and an array of snacks over lunch time to bring a sense of community between families; giving them a chance to speak to students and staff about Christ Church and our work. This personally gave me the chance to build connections with a family where the girl wanted to study education at university (the same degree as me) but was worried that it was unreachable due to her social difficulties. Luckily, I had the chance to give her a small tour around campus and share my personal experiences, both of studying the degree and the support services available to assist. This was a conversation that may not have happened without such events and hopefully it provided her with help and a little guidance.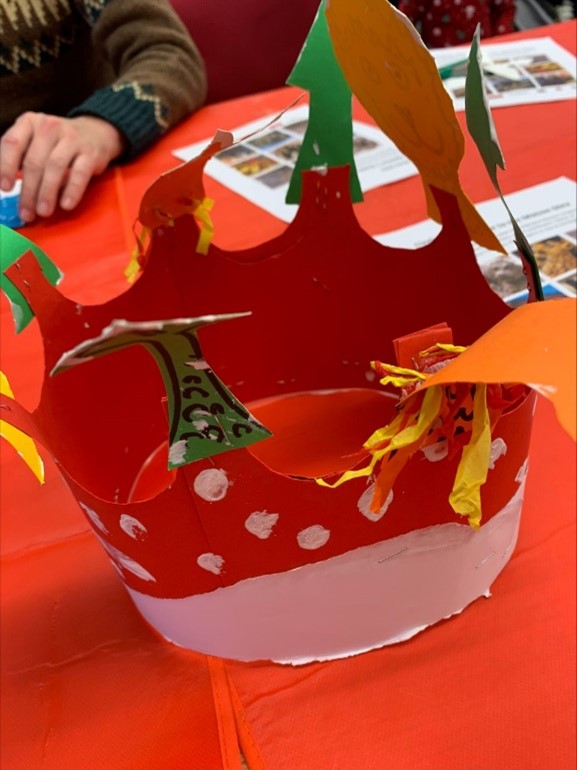 To conclude the day, a version of the 'Twelve Days of Christmas' was sung, with all children and families involved, adapted to include an array of medieval animals to provide an educational basis for the song. This song brought about a sense of community for all families and children to all join for a shared project.
While the day was focussed on teaching about medieval animals and creating Christmas decorations, the light hearted atmosphere of the day I believe taught us all so much more!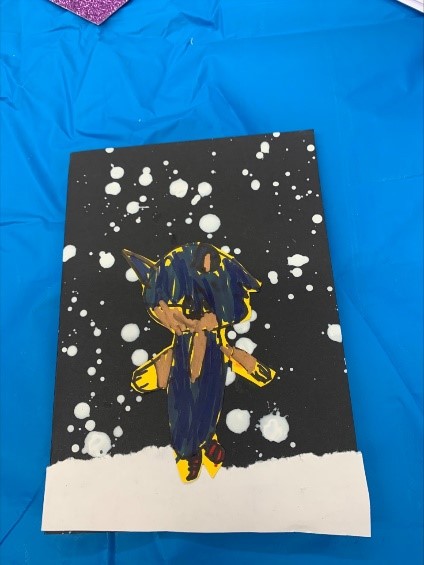 There are so many opportunities to get involved with Diane's projects, including the dragons being built on Becket Lawn.
Becket Lawn's first dragon was built over a number of months as a physical commemoration of Dianne's medieval animal project and a nod to the climate crisis. The dragon is covered in moss and seedum, but constructed underneath with rubble, sand, clay and chicken wire. It's used as a focal point to start conversations surrounding medieval animals, and is a mascot for the medieval animals heritage project. To join this project, there is currently being a smaller dragon being built to both be a companion for Spiro and also to bring more students together to build the dragon during Potter and Prune sessions.
The dragon is part of Diane's wider interests within the East Kent medieval animals heritage project, which Diane runs, with their current focus being building an eco-space for children with additional needs in the Franciscan gardens. The animals act as a conversation starter to engage interest in the medieval history of Canterbury and the wider East Kent community alongside being a representative of emotions, whereby the differing animals bear different emotional meanings, to support emotional wellbeing and boost enthusiasm for talking both about different emotions and the history behind such animals!
I thoroughly recommend engaging with the projects if you get a chance. I didn't know anything about medieval animals when the day began, and now I know a fair bit and also about the heritage of Canterbury, where I both study and live. Alongside this I have learnt so much about education and working with SEND needs; experience and knowledge that I wouldn't have gained without Diane's project!
To learn more check out:


By Amber Tydeman, SGO Project Officer #livingwell