Kate Gee attended a symposium at the Royal College of Music on September 9th and 10th, which focused on recent advances in the science of singing, wellbeing and health. Kate writes:
Technical hitches are usually the presenter's stuff of nightmares, not so for Rickard Astrom the performer, composer, lecturer (and self-confessed introvert). He is part of the Gothenburg research team BodyScore, and whilst the Bluetooth heart rate monitor connections failed him, he expertly vamped on the piano to entertain a couple of hundred conference delegates.

Astrom published a pioneering paper into the synchronization of heart-rate variability during singing, and was one of eight key note speakers invited to a joint venture between CCCU's Sidney De Haan Research Centre and the Royal College of Music (RCM) in London.

The RCM is in a beautiful part of London, surrounded by the legacy of The Great Exhibition (The Royal Albert Hall, Imperial College, VA); a fitting centre for a contemporary exploration into the science of music.

Both the closed (RCM and Sidney De Haan) and open sessions were a complete joy to be involved with. I have met old friends, and academics that I have only previously admired on paper. I have listened to people discussing the evolutionary significance of singing, and the complex relationships between singing and chronic or terminal health conditions.

For me the beautiful part of being a music psychologist is experiencing and engaging in music, as well as producing academic critique. This conference was no exception and I took part in some phenomenal workshops: particular highlights were listening to 'Choir with No Name' perform, as well as discussing the personal impact singing had upon their wellbeing and sense of self. (Choir with No Name are drawn from London's homeless population or otherwise reside on the edges of society). It was also a pleasure to experience some of the 'VOCES8 Method' lead by accomplished singer and educator Paul Smith. From brief encounters sometimes great things happen, and I'm hoping to be able to conduct some education and research work for The Gresham Centre as part of my knowledge exchange work.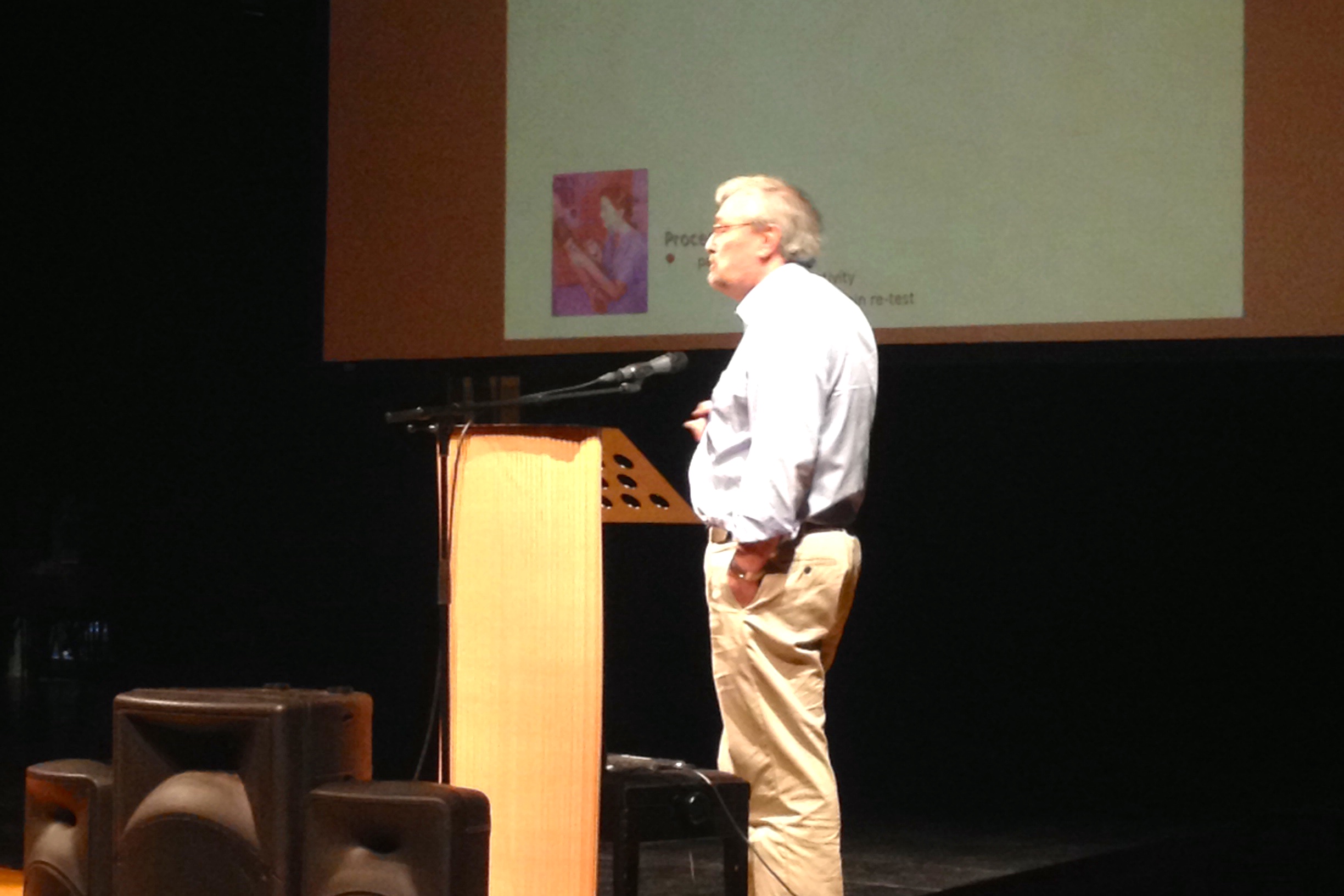 ---
Liz Spruin attended the Society for Police Criminal Psychology conference in Las Vegas. Liz writes:
The conference focused on the criminal justice system and the application of behavioral science knowledge to problems in criminal justice, including law enforcement, judicial, and corrections elements. There were 50 presentations, an engaging keynote speaker (Dr. Robert Hogan of Hogan Assessments), and over 25 poster session presentations. Conference topics included international perspectives and ranged from criminal justice, investigations, clinical assessments, threat assessments, and interventions to operational psychology. I presented a paper on the criminal narratives of mentally disordered offenders which was well received by the Suffolk County Detectives Association.