Your ideas matter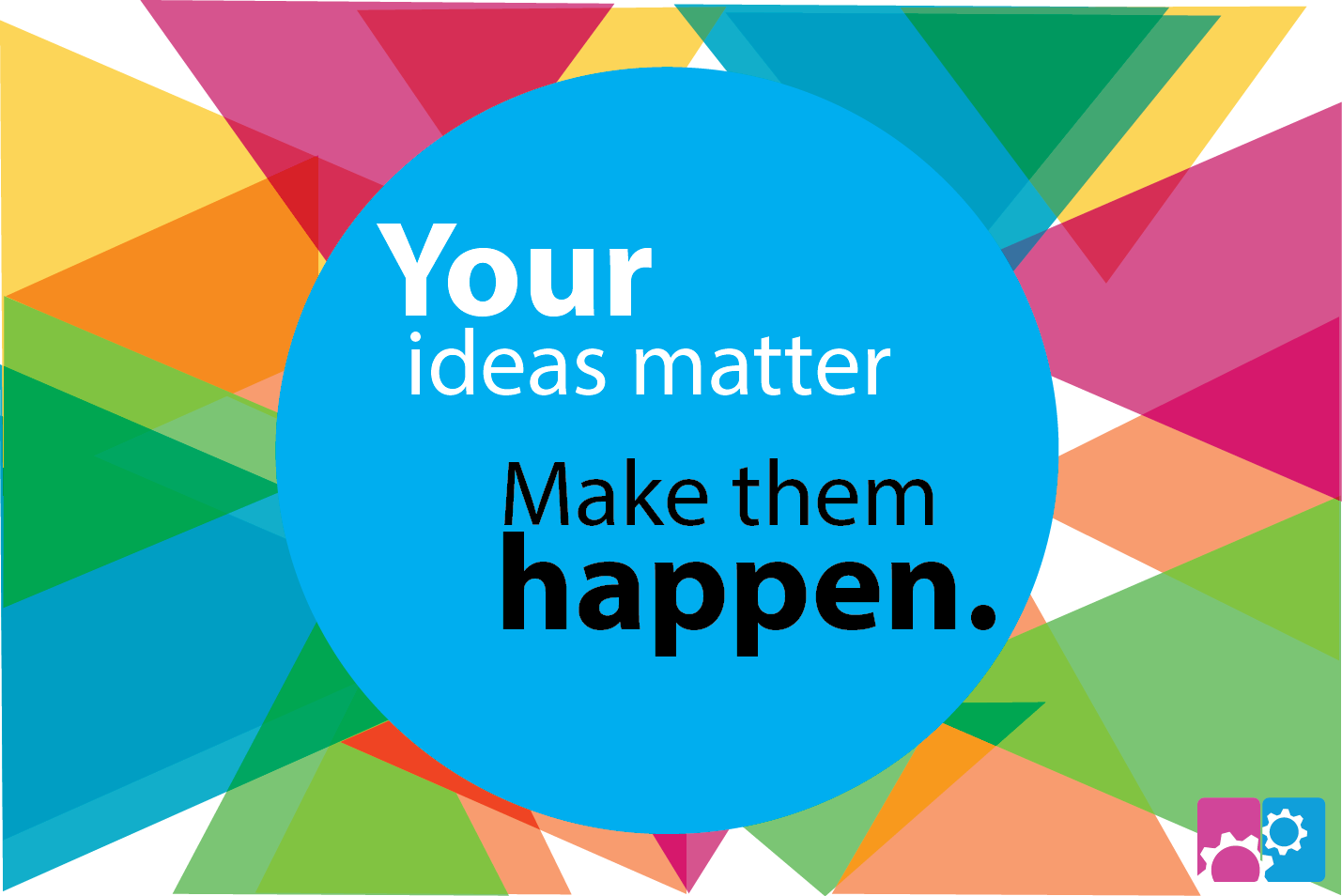 Student ideas are an integral part of Partners in Learning; but your involvement certainly doesn't just stop there…Partners in Learning gives you the opportunity to be part of actually making your ideas happen and put them into practice.
Student suggestions can turn into student/staff partnership projects.
With this in mind, during the registration events back in September we asked students to participate in a fun poll where they would place counters in a jar to cast their vote. The question we asked was 'What project appeals to you the most?', giving them 5 choices, we received 64 votes and the results are as follows;
RED – Developing Employability Skills – 28 votes
GREEN – Academic Development Within the Classroom – 16 votes
BLUE – Creative Design – 10 votes
YELLOW – Building Learning Communities – 5 votes
WHITE – University Policy – 5 votes
'Developing Employability Skills' (RED) came out as the top result, with 'Academic Development Within the Classroom' (GREEN) as the second most popular.
Listening to your ideas we considered how Partners in Learning puts the top two results into practice;
The hours you put in to Partners in Learning count towards the Christ Church Extra Award; and not to mention it is a pretty nifty thing to put on your CV, to say that you were involved in enhancing the university experience.
Bespoke workshops are available for anyone involved with Partners in Learning, for instance there are workshops on project management & professional presentation skills which could develop employability skills; the presentation skills workshop could also be particularly helpful in students' academic development for presentation-based assignments.
The opportunity to be involved in faculty and school specific projects based on student suggestions could enhance your student experience and academic development within the classroom.
We continually work alongside students to develop and enhance the university experience; what you are thinking, many others may be thinking the same thing – it's about collaborating and working together to make your ideas into a reality.
If you have any project suggestions (something you may wish to develop or enhance within your faculty or school) please email partnersinlearning@canterbury.ac.uk