Get involved!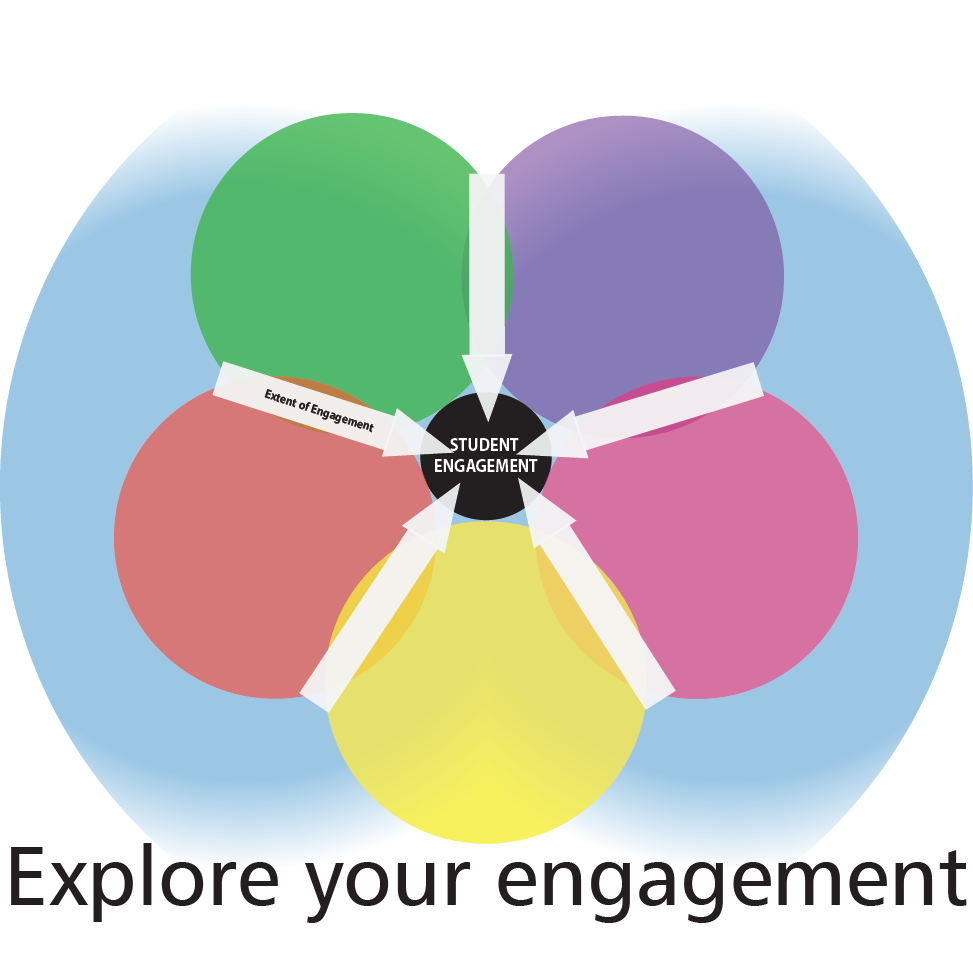 Are you bored with the same old, same old? Do you feel a pang of jealousy when you find out your friends have been part of something awesome that you knew nothing about? Do you wish you had the upper hand when it comes to getting a job? Is it too time-consuming to search for an opportunity that is right for you, trawling through webpage after webpage? Then look no further…the student engagement mapping tool creates a space where you can find all the extra-curricular activities the university has to offer all in one easy to find, easy to digest place. Hallelujah!
Over the past year we have been developing the 'student engagement mapping tool', a tool which can be used by students and staff alike. We hope that this tool will be utilised by current and prospective students to explore the wealth of student engagement opportunities available at the institution and to plot their current engagement. Staff can also use it to recognise whether a student is in danger of becoming highly disengaged if they are not involved in the activities in the outer blue circle such as 'Attending a lecture/seminar'.
The map has been zoned so that it is easier for a student to find a particular kind of activity; additionally, the extent of engagement (judged by time and commitment given) is demonstrated via the activity's closeness to the center.
During the development of this tool we gained some student feedback through questionnaires and a focus group, and feedback was very positive, for instance:
"having all this information in one place is helpful because students don't know what's out there."
 "I like how straight forward it is and how it isn't confusing."
"it makes me feel like I need to be much more engaged at uni than I am right now"
We are excited for the launch and hope that the tool will help students to become more engaged with the university, and feel a greater sense of belonging.