Welcome to the Historical Collection: a wealth of eccentricity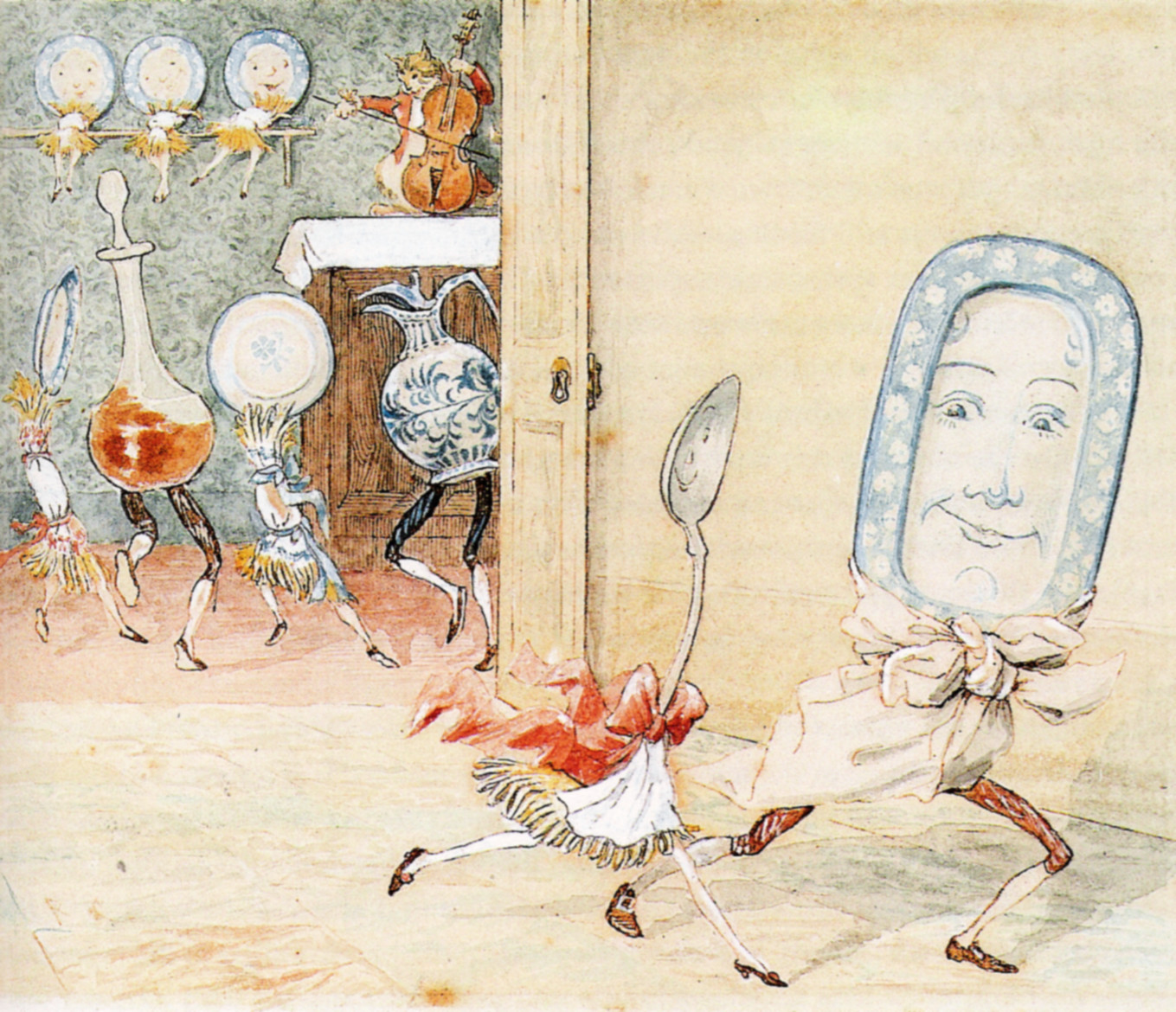 The second of our blog posts on CCCU's special collections and archives focuses on the 'Historical Collection'.
This rather vague name refers to a collection of books for and about education that were mainly published during the 19th century. According to the first CCCU librarian, Tony Edwards, the collection was intended to be:
"an historical appendix to the main Teaching Practice collection of the library".
It was to be made up of both text books relevant to subjects taught in college and books on teaching method.
The collection is first mentioned in the Librarian's report for period of November 1964-February 1965:
"The nucleus of a small historical collection of children's text books has been purchased and part has been catalogued. These vary from Bishop Colenso's Arithmetic and Guy's Geography to the Infant's Magazine and Randolph Caldecott's picture books" [see top image]
There were two main reasons given for the implementation and development of the collection. Firstly, so that students and staff could study the development of teaching on a subject over time and secondly, a more pragmatic reason: special collections like this were an area where colleges of education had/have traditional strengths and, as a new foundation, Christ Church College did not want to be excluded from this.
Although the initial nucleus of the collection was purchased, the collection has subsequently grown by donation rather than purchase.
There are many examples of 19th century books by well-known publishers in the field of education: Macmillan (25), Blackie (18), Longman (15), Routledge (14), Cassell (10) Warne (10), Nelson (9). There are also representations from several religious publishers: Religious Tract Society (22), SPCK (20), the Sunday School Union (8), and the National Society (2).
The large representation of books published by SPCK (the Society for Promoting Christian Knowledge) in the stock is mainly due to the fact that the collection has a set of Mrs Ewing's works in an edition published by them. Juliana Horatia Ewing was a writer of children's books in the 19th century, well-known for her Anglican faith. The relatively large numbers of publications by the Religious Tract Society and the Sunday School Union are due to one donation having been from a Sunday school, the first rule of which was
"That the Library be for the use of Teachers and Scholars of the above school, and the subscription by 1d per month paid in advance."
As you would probably expect, there is a strong moral purpose in these books, which is often obvious from the titles. For example: Driven into the ranks: £100 prize temperance tale by the Reverend Rabson Vennel.
Other gems include: Domestic Animals of the Bible, by Rev J G Wood, Longmans, 1887 (23 illustrations):
"It is very remarkable circumstance that the words CAT is not mentioned in the whole of canonical scriptures…"
One example given by Tony Edwards that made me laugh out loud when I read it concerns William Lennie and his The Principles of English Grammar (1852 ed.) He is very scathing about the use of French phrases when speaking English and give examples of these (see below). Edwards notes:
 "His own French accent must have been decently unaccommodating, to judge from his transcriptions:

Chef oeuvre – she doo'ver

En bon point – ang-bong pwang"
An example from 1890 that sounds rather relevant for today comes from Picture Teaching for Young and Old, by Janet Byrne, Cassell (1890). Edwards says,
'If we ever had any doubts about a certain Referendum being unnecessary, the authoress of this book would have had none […] she asserts:

"The people who live in Europe know more about books, farming and business of all kinds than the inhabitants of other continents. All the countries of Europe are civilized. The little island called England is in Europe"'
I guess this Referendum was the 1975 United Kingdom European Communities Referendum. Some things don't change very much!
If you would like to look at any items from the Historical Collection, please ask at the Library Point during staffed hours, or email us at library.canterbury@canterbury.ac.uk.
Photo of cat by Max Baskakov on Unsplash