LGBT+ History Month 2020: Lorraine Hansberry and Sarah Kane
This LGBT+ History Month we are celebrating Poetry, Prose and Plays, and the LGBT+ writers that have changed and shaped the literary and theatrical landscapes.
The official campaign selects playwright Lorraine Hansberry as one of its key figures, whose seminal A Raisin in the Sun debuted in 1959 and has been performed, adapted and translated all over the world. I would like to take this opportunity to explore Hansberry's life and work and also look at another playwright, Sarah Kane, whose life and career were also sadly brief but incredibly impactful and influential. Though their creative output and life experiences were very different, both shocked and intrigued audiences, tackled themes and styles that proved ground breaking, and achieved recognition as remarkable talents.
"Seem like God didn't see fit to give the black man nothing but dreams – but He did give us children to make them dreams seem worth while."
Lorraine Hansberry was born in Chicago in 1930, later moving to New York City where she worked at the Freedom newspaper, a pan-Africanist publication that produced articles about civil rights movements and struggles not only in the US but across the globe. Hansberry had grown up with a keen sense of the injustice facing African Americans; her family had incurred the wrath of the white residents in the neighbourhood where they bought a house, demonstrating that relative affluence and success did not protect against intolerance and prejudice. The experience of contesting those that attempted to force the Hansberrys from their home clearly made a lasting impression, as a major plot point in A Raisin in the Sun is the conflict between the African-American Younger family, who plan to move out of their cramped Chicago apartment to a new area following a life insurance windfall, and the bigoted white inhabitants who do not wish to have them as neighbours. The play, which features a cast of characters in which all but one is black, was a watershed moment in theatre history and led to Hansberry becoming not only the first African American woman to have a play produced on Broadway but also the youngest American playwright and only the fifth woman to receive the New York Drama Critics Circle Award for Best Play.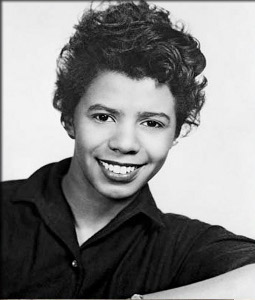 If you would like to read A Raisin in the Sun, there is a copy in Augustine House that can be located with the use of LibrarySearch. A quick search for Hansberry's name also brings up a number of articles about her life and work in journals spanning areas of interest from theatre criticism to African American culture to women's studies. Unflinchingly and unapologetically devoted to social justice, Hansberry was as much an activist as a writer and she excelled at both. After the success of A Raisin in the Sun she further used her voice to amplify the voices of those struggling against racist, colonial, and capitalist oppressors.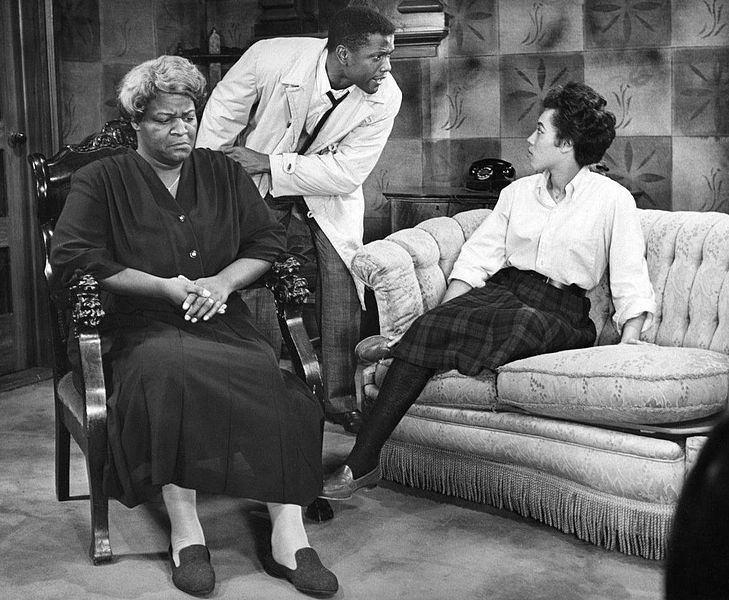 "The thing that makes you exceptional, if you are at all, is inevitably that which must also make you lonely."
Though she spoke prominently about issues of race, Hansberry spent much of her life as a closeted lesbian. Marrying publisher, songwriter, and activist Robert Nemiroff in 1953, Hansberry's expressions of same-sex attraction were for many years reserved for her personal notebooks and journals. After her divorce from Nemiroff and the isolation she had experienced during her rise to fame due to her repressed feelings and desires and the trappings of heterosexual marriage, Hansberrry began to live a life true to her authentic self, surrounding herself with gay and lesbian friends and taking several lovers. Tragically Hansberry's life was cut short by pancreatic cancer in 1965 and, following her death, Nemiroff, as the executor for his former wife's writings, omitted from Hansberry's correspondence, diaries and manuscripts any mention of same-sex attraction when donating her personal and professional effects to the New York Public Library. It was only in 2013 when Nemiroff's daughter released the restricted materials to writer Kevin J. Mumford that Hansberry's orientation and identity became widely known and discussed.
"Once you have perceived that life is very cruel, the only response is to live with as much humanity, humor and freedom as you can."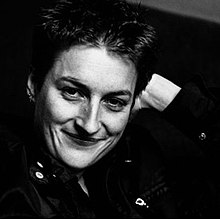 Sarah Kane was not closeted; she lived her life as an 'out' lesbian. But, similarly to Hansberry though in a very different way, she wrote plays dealing with themes that many audiences are uncomfortable being confronted by. Much of her work, including the plays Blasted, Phaedra's Love (a take on a classical text that dispenses with the tradition of violence taking place offstage) and Cleansed, features intense depictions of trauma and suffering. The mainstream press branded her work, particularly Blasted, 'filth' and she received scathing reviews from critics, many of whom came to later renege on their harsh judgement and recognise the power and artistry of her work. There is a brutal bleakness to much of Kane's work but there is also catharsis, bravery, and human survival. She had originally wanted to be a poet but found poetry an inadequate medium for the conveyance of her thoughts and feelings. She described theatre as having no memory, making it 'the most existential of the arts. No doubt that is why I keep coming back in the hope that someone in a dark room somewhere will show me an image that burns itself into my mind.'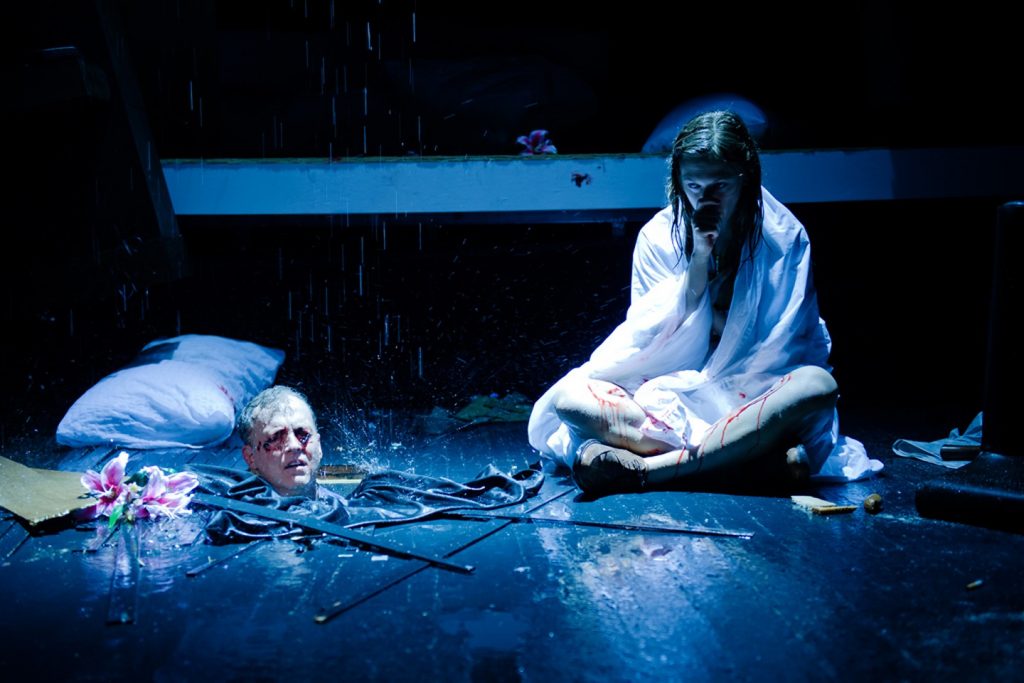 Kane's last play, 4.48 Psychosis deals with mental health and in particular the severe clinical depression Kane experienced. The title refers to the time at which Kane, in her unwell state, would often wake. Though she had completed the play, Kane never saw it performed as she took her own life in 1999. Considered by some critics to essentially be a suicide note, 4.48 Psychosis was staged for the first time at the Royal Court Theatre the following year. The play does away with most theatrical conventions; there is little in the way of plot, setting or stage directions, and nothing to indicate the number of characters and which dialogue is spoken by whom. It is an authentic vision exploring love, mortality, and depression in a uniquely insightful way, in a world where mental illness is so often sentimentalised or sensationalised. While of course Kane did kill herself and the play deals with suicidal ideation and torment, it is more than a sign off. If you would like to read her plays, the library holds copies of Kane's complete plays, and also the following book, which explores her work's bold subject matter and stylistic choices:

There are also, as with Hansberry, a large number of journal articles which critically analyse Kane's plays and their themes and influence.
"The only thing that's permanent is destruction. We're all going to disappear trying to leave a mark more permanent than myself."
Hansberry and Kane's approaches to playwrighting could probably not have been much more different but their voices have both carried far and wide. Kane's plays, appreciated far more now than they were at the time of writing, have not been performed to large audiences in the UK but on the international circuit they have been widely produced in Europe, Australia and South America. Though Hansberry wrote a number of plays in addition to A Raisin in the Sun, only one other was given a contemporary production, The Sign in Sidney Brustein's Window. It closed the night she died. However, following her death Robert Nemiroff completed her play Les Blancs, considered by some her best work, and he adapted many of her writings into the play To Be Young, Gifted and Black, also the title of a song by Nina Simone about Hansberry. Both women were lost too soon but in their short lives they achieved so much and left a legacy that will last for many years to come. In 2016 the National Theatre put on productions of both Sarah Kane's Cleansed and Lorraine Hansberry's Les Blancs. Two wildly different plays written by incredibly different women but both absolutely extraordinary. I am sad that neither of them got the chance to live a long and happy life free from the restraints of what pained them but I am grateful for their gifts to the world and for the chance to celebrate them this LGBT+ History Month.