A changing library – The new Salomons library in its first two years (part 1)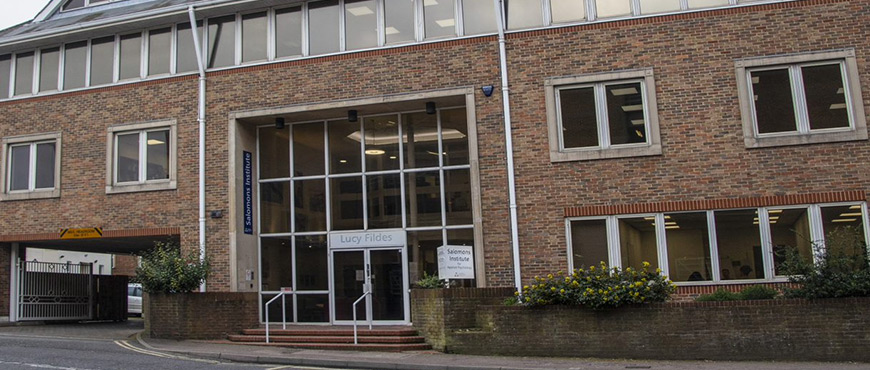 What was your first trip to the Salomons Library in Lucy Fildes House like? When was it? Did you come when we had PCs but no desks? That was an interesting week…
My first trip was in summer 2017 when the library was nothing but white paint and carpet. A Library blank canvas. The "to do" list was long but the possibilities were numerous and exciting.
There were impending problems. The shelves we had in Runcie Court were mostly designed to run along walls…  the walls in the new Salomons Library were only conducive to beginner limbo dancing lessons. Sourcing new shelving was a must. Fortunately, we were able to source shelving from the library in Broadstairs. Clearing the 8 rows of shelving we were to use, in the space of a couple of days probably the most physical activity I'd done for work since giving up cutting down trees for a living (but that's another story).
Why start a blog about the ever so fascinating topic of library shelving? Well… it became the starting point of making two years of improvements at the new Salomons library… and I wanted to tell you a little bit about it.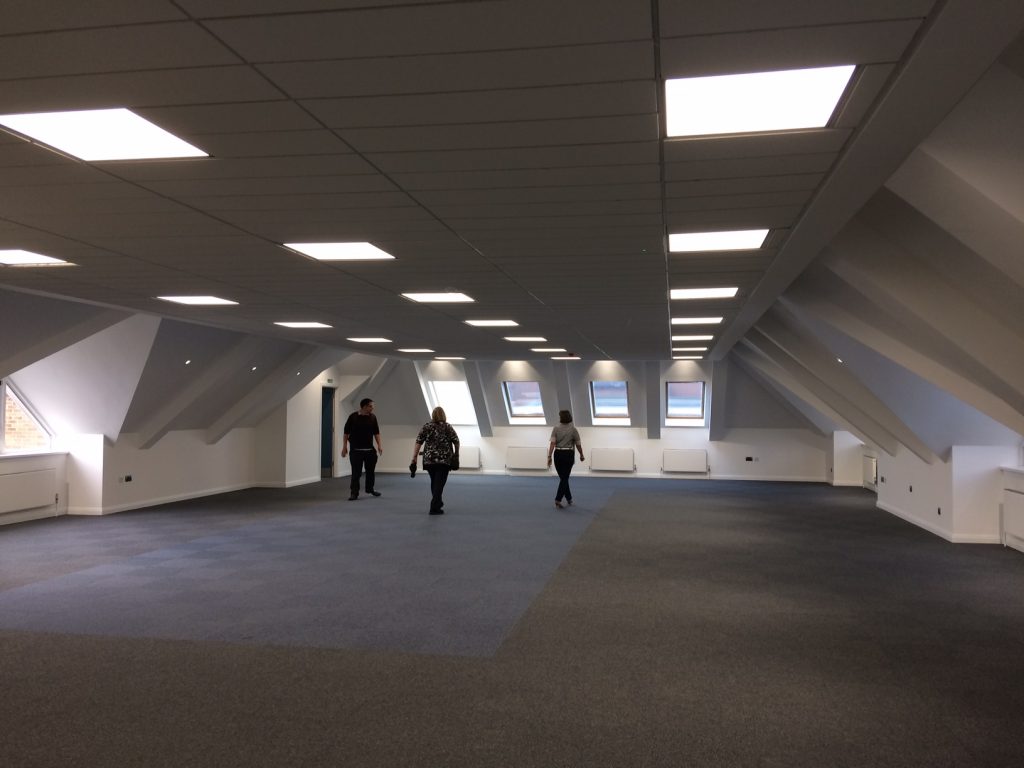 Making resources easier to discover
Having dispensed with the narrow shelves from Runcie Court, we were suddenly able to review our library stock in a way we couldn't before. The first thing we were able to do was combine our two separate psychology book runs into one and we can see from usage that's made some of the stock easier to find. We then reviewed both our 24-hour and 7-day loan stock, making more items available on a longer loan period wherever appropriate.
We reviewed all the media items that were in a defunct format like video or audio tape. Where possible we bought replacements in modern formats, in some cases the resources were now available digitally through Kanopy.
This summer we carried out a stock check of all our library stock improving our data, locating missing items and ensuring LibrarySearch truly reflected what was available on the shelves. Our data has never been more accurate.
Some of our trainees approached us to say that it was difficult to find the past exemplar academic reports they were looking for. Helen created a new index highlighting which of the reports covered which psychological intervention.
Improvements to LibrarySearch
We've been working hard to make LibrarySearch more accessible and easier to use. It's sporting a new cleaner look, with improved colour contrast, making all the options clearer. We've also made changes so it displays better on both wider screens and mobile devices.
We understand not everyone wants to be inundated with search boxes, so we've also added a great new way to easily navigate e-journals by browsing by subject, using a service called BrowZine. Perfect for browsing and reading journal articles on a mobile device, the BrowZine App is available for both iOS and Android. The service also works on a laptop or desktop PC. Read our blog post for more details.
You will now find it's a lot easier to do your research through online articles on Librarysearch as you will start to see many with a direct link to a PDF copy listed as "LibKey Instant PDF". This will be available for most articles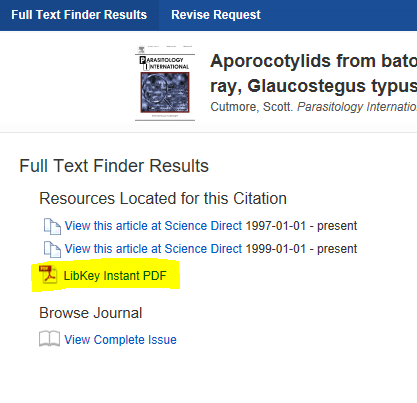 That's not the only new functionality we've added to LibrarySearch:
Document Delivery
For any books, articles and conference papers you need which we don't have, there's always the Document Delivery service, where we will try and obtain the items you need from another library. You can make your request via a quick automatic online form accessible via LibrarySearch and what's more, these requests are now free for ALL Postgraduate students. I'm sure this will be welcome news to our CBT students!

Accessibility
Over the summer we teamed up with RNIB Bookshare to introduced a system of requesting digital and large print formats of most items that we have in stock for any users who struggle with regular print formats. (Click the link and expand the section titled "Can I get items in an alternative format")
As a result of feedback we have also improved accessibility to our books, by introducing a book fetching service for those who have difficulties accessing our shelves. We have also introduced a proxy borrowing service so you can nominate an individual to collect items on your behalf for times when you are unable to collect items yourself (Click the links and expand the sections titled "What if I have difficulty accessing the shelves" and "Can somebody borrow items on my behalf" respectively).
Systems / Technology
A brand new self-service machine arrived over the summer. Our new system is based on RFID technology, so no more need to open each book individually to scan the barcodes! We also went paperless, the machine will email you a receipt confirming each loan and return, so no more wasted paper! We've continued to improve the machines and earlier this month we added chip and pin functionality so you can easily make library payments, far quicker than the online payment form.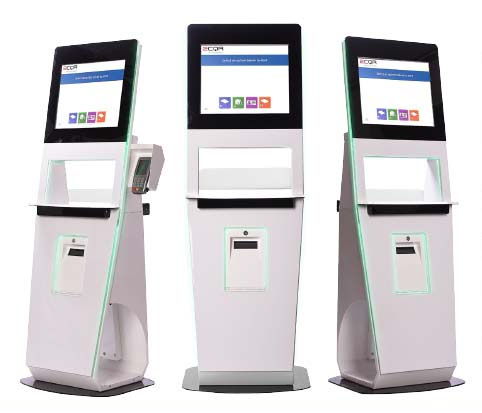 Getting your feedback on the Library
Not long after the opening of the library we started getting your feedback. We carried out surveys, asked your opinion and monitored how the different areas of the library were being used. Your feedback led to several changes to be made to the library spaces. Come back and join us next week for part 2 of the changes we've made to the Salomons library.