Discover your library – Studying at the Medway campus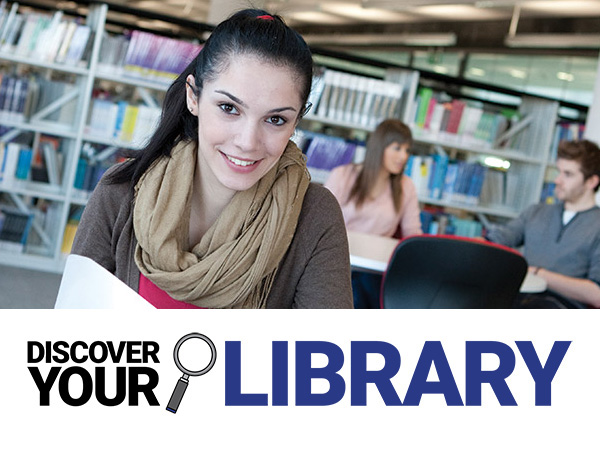 During periods where you have a large amount of work to do for your course, you may find the library becomes your second home. At the Medway campus, the library is shared with the Universities of Greenwich and Kent – all students and staff from all 3 Universities at Medway are welcome.
It is sometimes said that the Drill Hall Library is the longest library in Europe. We're not really sure, but we do know that it's very long. This means that almost everything is on one floor, which is divided into three study zones. So what can you find here?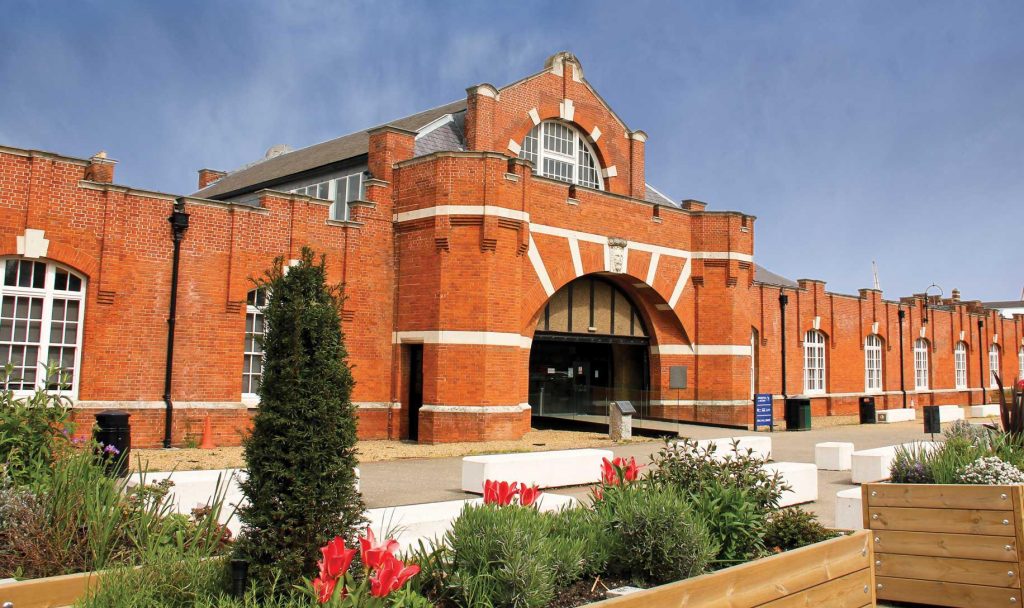 Study zones
While sometimes you might want to work in silence by yourself, other times you might benefit from group work, or maybe you just want to socialise with your friends while looking over some notes. The library has created designated zones so that you can study in a way that suits your studying style, and caters to your needs, without disrupting others.
The Silent Study Zone is the furthest away from the library entrance, at the far end of the library if you turn left after passing the Reception desk. This is the area to choose when you need to work on your own in silence.
Work silently – no talking or whispering at all in this area, please.
No food – cold drinks (with lids) only.
No leaky headphones – please make sure others can't hear your music.
No phones – please keep phones on silent.
The Quiet Study Zone is in the middle of the building, immediately to your left as you come through the entrance. This is the space to focus on your work. You can work with one or two other people here if you need to.
Work quietly – please respect other library users and keep conversations short. Consider using the Group Study Zone if you need to discuss your work.
No food – cold drinks (with lids) only.
No leaky headphones – please make sure others can't hear your music.
No phones – please keep phones on silent.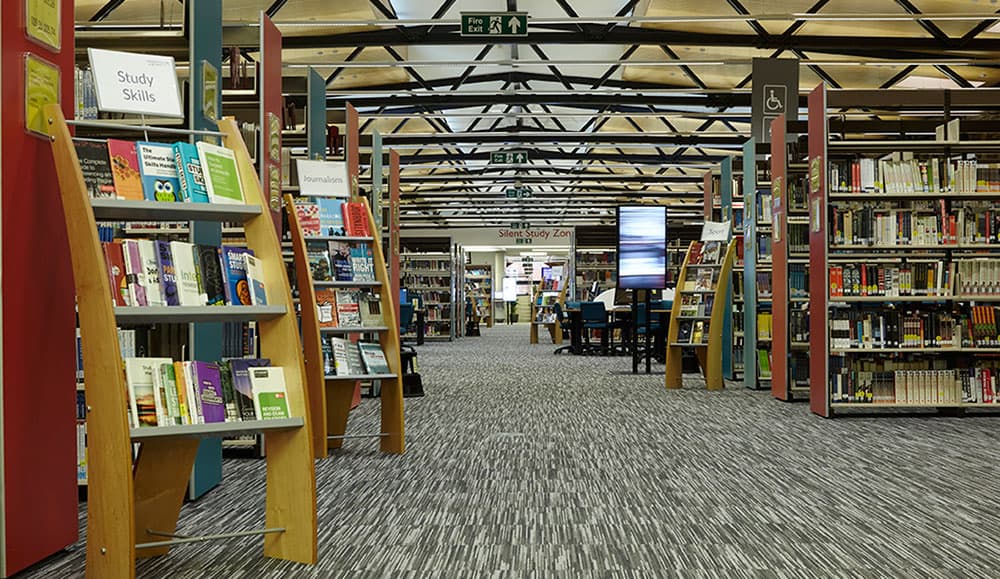 The Group Study Zone is found to the right when you come through the entrance gates. Use this area for group work and collaboration – use these areas when discussion and working together is essential.
Cold food only – no hot, smelly or noisy food (you can eat hot and smelly food in the library café, the Archibald Hay Mess).
No excessive noise – please respect other groups studying nearby.
Quiet phone calls allowed – please keep phones on vibrate/silent. No calls on loud speaker please.
Please respect the notices regarding how many people can use each group area.
There are also bookable group study rooms available, each with a PC and large screen. You can use these rooms to do collaborative work, such as group assignments or practising presentations. These rooms also allow you to present from your own laptop or other device.
To book a group study room or check room availability, please visit the Drill Hall Library reception. You can also use these study rooms without booking, but you may need to move if others have previously booked the room. Please note that during academic year 20/21, availability of these rooms will depend partly on COVID-19 guidelines.
While the library staff strive to make sure that the library offers the best possible environment, this can only be achieved when everyone who uses the library works together to respect one another. Happily, this is usually the case, but if you do encounter a disturbance, you can report that to us discreetly by using the Feedback link at the top of the Drill Hall Library website and selecting "Report a disturbance". One of our team will then visit your location to resolve the issue.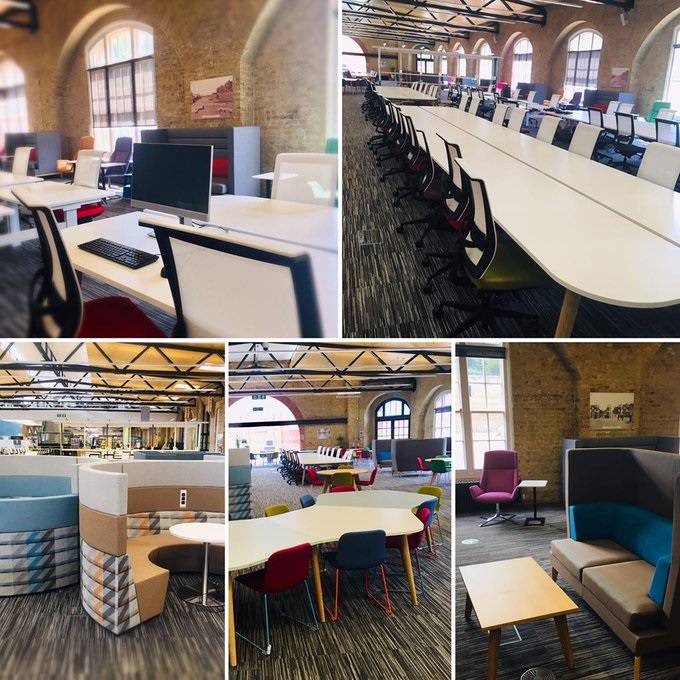 Other facilities
The Archibald Hay Mess provides hot and cold drinks and snacks, and has vending machines if you need something when they're not open. You can also eat your own food in here.
Lifestyle Collection – found in the Group Study Zone, this is a collection of books which have nothing to do with academic study. Fiction, biographies, cookbooks, exercise plans, information about the local area and more.
Printing and scanning – there are numerous printers around the library. When you click Print, it will automatically print to the nearest one – the Print box on screen will tell you which printer your document is going to, so remember to check! We also have several scanners in the Group and Quiet Study Zones. There are no photocopiers, though – you can replicate this by scanning and printing.
Poster printing – there are machines in the library for super-cheap A1 (£2) and A0 (£4) printing. Just bring your files to the Helpdesk on a USB drive and we'll do the rest. Payment is by debit or credit card.
Find out more at the Drill Hall Library website.