Every semester there is an opportunity to take part in Big Library Read, an e-book club hosted by Over-Drive. The next Big Library Read is happening in November, and the title is A Snake Falls to Earth.
How does Big Library Week work?
You can access the e-book and audiobook from 2 November to 16 November, and take part in an online discussion forum. You can also share your comments and photos on social media using the hashtag #biglibraryread.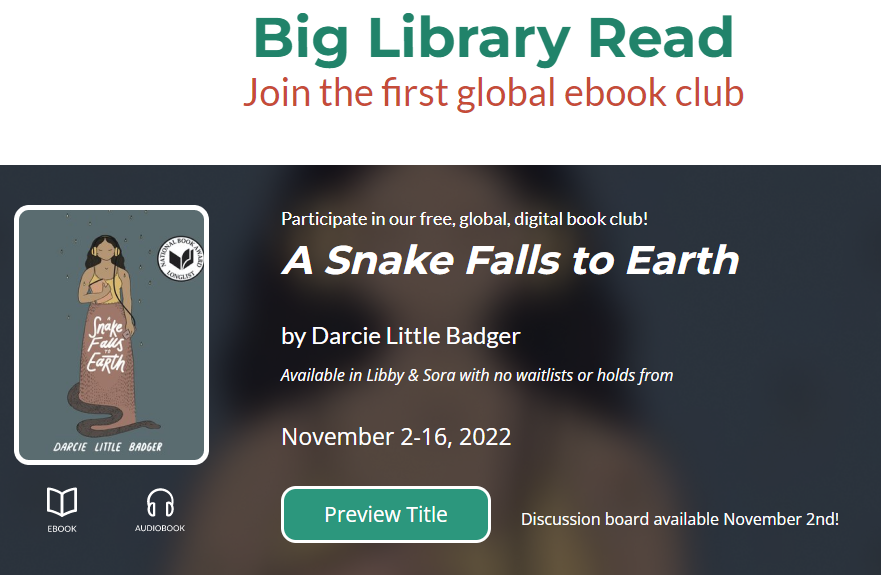 Simply sign in to canterbury.overdrive.com and select Borrow – the e-book/audiobook will stay in your loans until 16 November. You can access the book on your browser or through the Libby app.
Is there Big Library Read reading group in Canterbury?
You can discuss the book, keep updated with Big Library Read events, and chat with other e-book club members at cccu.sharepoint.com/sites/booktalk.