Research and Knowledge Exchange in Kent – expanding opportunities
We are now only a couple of weeks away from the Tudors and Stuarts online History Weekend on Saturday 27th and Sunday 28th March – very exciting! And there are a couple of new initiatives I want to tell you about. Firstly, calling all history school and sixth form college teachers, in a spirit of inclusivity and broadening participation, we are delighted to make a great offer to your students, so please check out the History Weekend website: https://www.canterbury.ac.uk/tudors-stuarts and under 'find out more' see the Weekend Ticket details. Secondly, Craig at the CCCU Bookshop has created a special 'bookstore' for Tudors and Stuarts 2021: https://bookshop.canterbury.ac.uk/canterbury-history-weekend-2021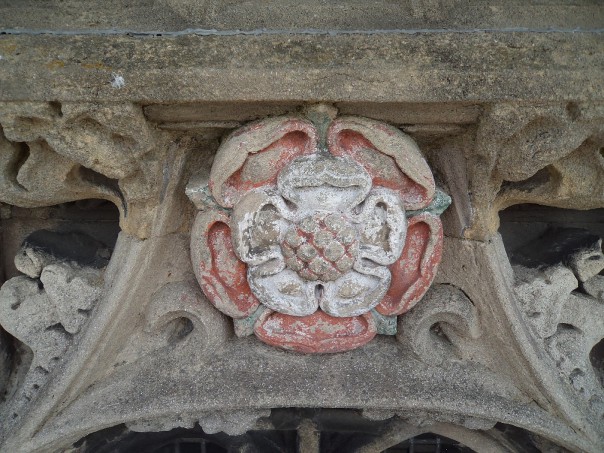 So to events this week, well again we at the Centre are extremely busy. For example, Dr Diane Heath and her fellow organiser are deeply immersed in putting together the funding application for their 'Medieval Animals' project to the National Heritage Lottery Fund. Although much of this will be based in east Kent, especially Thanet if they get the funding, they are also hoping to work with Rochester Cathedral library, thus extending across the county. More on this as things develop.
Keeping with this county wide theme, the Kent History Postgraduates group is meeting for a catch-up this week (see below); the beginners palaeography workshop for the Lossenham project will be taking place on Friday again, and I am giving a couple of online evening lectures: on Tuesday 9 March for Kent Archaeological Society (due to be up soon on Kent Archaeological Society – YouTube ) and Wednesday 10 March for the Wessex Group (see short reports below).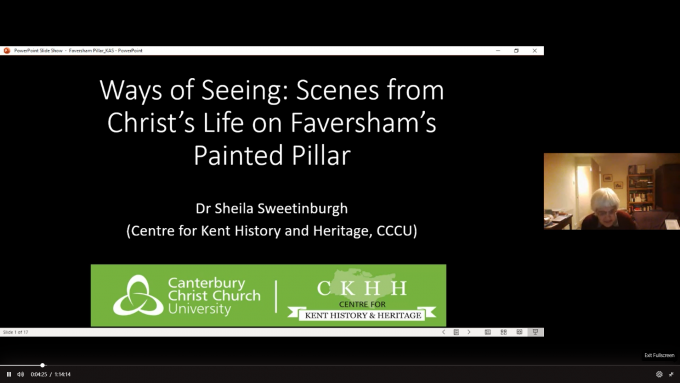 I thought I would start with the Kent History Postgraduates and it was great to see almost everyone, the two people who couldn't make it were Lily who has now started her leadership role in a community archaeology project at Aylesbury which, according to Dean, she is enjoying immensely. Victoria similarly had work commitments, but hopefully we will hear from her soon about how her project is progressing.
So this brings me to Jacie who has had a few days off work recently which has given her considerable impetus. Having now got about 50 volunteers in terms of her questionnaire and follow up work, she was keen to map them to get a spatial handle on the area she has covered. Following emails to the group for suggestions, she received ideas and assistance from Victoria and Lily, and has now produced her first set of maps. More are likely to follow, and it has also confirmed where she has gaps which she is now seeking to address. Another thread she is following is war time gardening, both respecting the secondary literature and official publications, these avenues look very promising, not least because she is already seeing gender and class issues in play, as well as the role of emotional engagement with gardening at times of crisis. Thus Jacie is delighted concerning how things are progressing.
Pete was equally upbeat. He has rediscovered the joy of reading, is currently devouring books and is using lockdown to explore the local area in terms of why Cuxton parish church may have been sited where it is. He may also have more news about his future plans fairly soon.
This brings me to Tracey, who has equally had a good couple of weeks working on her chapter on lay patronage and religious devotion, albeit the problems of access to archives remains a severely limiting factor, as it is for everyone. Nevertheless, she has been continuing to work on Gervase's chronicles using the online version in Latin. In particular, she has been assessing the effect of the fire at St Augustine's Abbey in 1168 and its impact on the abbey church, the shrine of St Augustine and other conventual buildings. This in turn has led her to think about the impact of the rebuilding that was taking place at the abbey, and how the abbot may have sought to underline the significance of these renovations through the deployment of rituals – meetings, oath-swearing and similar events.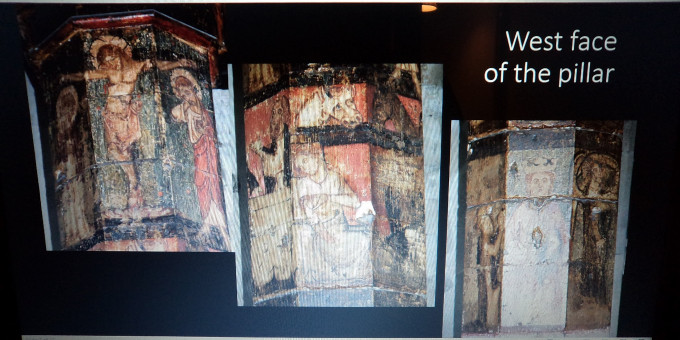 Dean remains delighted with the success of his jointly organised conference on Jews in medieval England that took place over two days last month. Since then, he has done a podcast on medieval Jews for BBC History and thus is developing his media presence. His viva will be coming up fairly shortly and we wish him well for that and what he decides to do next.
Of our archaeologist doctoral members, Richard has just had his first review meeting. This he found went well and the discussion with his supervisory team was supportive and constructive. As he said, he needs to think about the breadth and depth of his research topic to ensure that it is feasible within the time allocated now that he has a better idea of the resources available, or not in this continuing pandemic situation. Additionally, he has been thinking further about the analytical approaches which would seem the best way forward, especially regarding what he wants to do on landscape and material culture. He has also been doing some recording of lectures for Foundation year teaching, all good practice for the future.
Grace's review will take place soon and, in the meantime, she has been busy taking part in online training conferences and other courses in line with her research project. Among these was one on 'Heritage for our sustainable future', a key aspect for her east Kent coastal communities not least because of the issues surrounding climate and environmental changes for what is a pretty unstable coastline at the best of times. She has also been thinking about the best way to interrogate the data she will be collecting and the lens she is thinking of using is health and wellbeing. Additionally, she has done a piece for Professor Carolyn Oulton's Kentmaps project on Mary Tourtel, the creator of Rupert Bear.
At the other end of the doctoral journey, Lisa will fairly soon be having her final review before the last push on writing up and submitting her thesis. Currently, she is in the middle of her data analysis and is just coming up for air because of the very extensive dataset she now has. She, too, is refining her theoretical approach, especially respecting her osteobiographical analysis which she wants to do on far more individuals than is the norm using a narrative format, as well as looking at groups with shared characteristics – the archaeologists equivalent of prosopography. Moreover, she is assessing her approach respecting the balance between scientific academia and what might be seen as a more inclusive style. She will be doing a presentation for the group fairly soon which will illustrate these methods.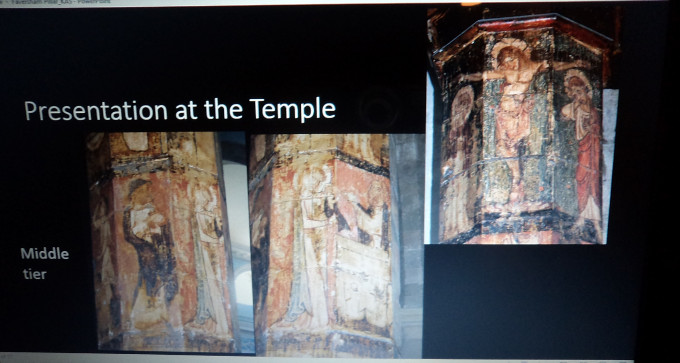 Jane is continuing to untangle the branches of the Culpeper family in medieval west Kent, although at least one was involved with the Clifford family whom Tracey has been investigating concerning Agnes de Cundy. Furthermore, the Culpepers have also crossed over into Jane's work for the Lossenham project, and this network of links looks as though it is going to be a fruitful line of enquiry, especially for Bayham Abbey. All of this is keeping her busy, albeit the lack of access to the county archives remains an issue. To complement her research, Jane is also planning to put in a proposal to the MEMSFest at the University of Kent and she has another online presentation in the summer as part of the International Medieval Congress through the University of Leeds.
Maureen, too, is intending to put forward a proposal to MEMSFest. She is now struggling to find more primary material due to the archives being shut, but she does have a place booked in the Kent Record Office for mid-April. In the meantime, she has been trying to work on online catalogues and has found that there are potentially useful archives in Surrey Record Office for one of her key Tonbridge families. She has also been following a branch of the Culpeper family, for Thomas Culpeper was the keeper of two of the deer parks in Tonbridge during Henry VIII's reign. He came to a sticky end, but this means an inventory of his possessions at Tonbridge is available online. Thus, Jane, Tracey and Maureen are all examining this family in one way of another from the 12th to the 16th centuries.
Janet has been busy with a variety of projects, and regarding her research this has focused primarily on the built landscape, both ecclesiastical and lay. Of specific use recently has been the report by Historic England on Scadbury: https://research.historicengland.org.uk/Report.aspx?i=16824&ru=%2fResults.aspx%3fp%3d1%26n%3d10%26rn%3d12%26ry%3d2021%26t%3dScadbury%26ns%3d1 but she has also been exploring the memoranda book of Henry of Eastry, alongside information from the contemporary beadles' rolls for the Christ Church Priory manors of Orpington, Walworth and Merstham. All of these have been useful, albeit Canterbury Cathedral Archives being shut has not helped. Nevertheless, Janet has made some progress, especially concerning the use of stone from the Merstham quarries. Like Lisa, Janet is heading towards completion, but a more flexible timetable will make this more feasible in the current circumstances.
Thus, the group was generally upbeat about the state of things, while still recognising there are likely to be challenges to conducting research ahead, just as there have been over the last year, and that this needs to be recognised by the university, and the Graduate College, in particular.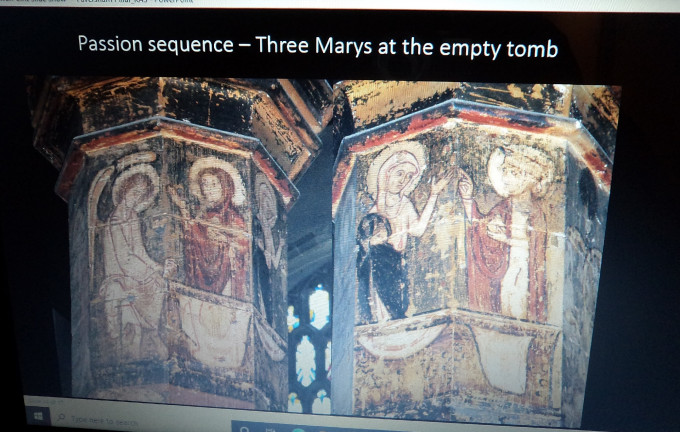 Now working chronologically, I want to bring you a flavour of the two talks I have given this week, and thus KAS's the painted pillar at Faversham comes first. This involved taking the 100+ audience on a tour of the pillar having first discussed how and why it may have come about in the early 14th century, that is following the conflict in the town between St Augustine's Abbey, as holder of the advowson of the parish church, and Archbishop Winchelsey, the vicar and his supporters, including the mayor, that had resulted in an altercation, a court case and the ultimate triumph of the archbishop. Like many such disputes it was over precedence and jurisdiction, but when peace was restored around 1307, it seems the abbey rebuilt the chancel and the parishioners saw to the extending and refurbishing of the nave, aisles and transepts. This included the painting of the pillar (and probably others).
As an amazing survival, the pillar comprises 3 tiers of paintings on an 8-sided column, the top tier showing scenes of Christ's Passion, the middle and bottom tiers his Nativity, and beginning with the Annunciation to his mother. As I see it the key issues for thinking about how the pillar was constructed and received, in terms of use by parishioners in their devotional lives, is the line of sight of Christ and his mother within the painting, and the scenes on the west-facing side. Both issues highlight ideas about the Eucharist and the west-facing side could have functioned as a reredos for the altar of Our Lady of Gesyn/Bedlam, a light of this devotion known to have been in this part of the church – north transept.
I don't have room to take you on a tour of the pillar and you can watch the lecture on the KAS website but suffice to say I think the painter had a sophisticated understanding of late medieval devotion, affective piety and 'ways of seeing', as presumably did his patron(s). Consequently, he gave parishioners and visitors a fantastic means to engage with devotional ideas linked to Christ's humanity and suffering, the value placed on the holy family and ideas surrounding the Eucharist, as well as potentially a couple of centuries later to new cults in 15th-century Faversham associated with the Name of Jesus. Furthermore, his two Passion sequences: the Crucifixion and the Empty Sepulchre with the Three Maries would have been mirrored in Faversham parish church, especially on Easter Sunday, the critical day in the liturgical year, thereby foregrounding the centrality of salvation through Christ's sacrifice. For Christ was present/visible in both the Crucifixion scene on the pillar, as he was on the Crucifix above the Rood Screen, as well as absent/invisible at the pillar's Empty Sepulchre as he was from the church's Easter Sepulchre to the north of the high altar (or Jesus Altar), the consecrated host and thus Christ's body having been removed from the Easter Sepulchre for Mass involving on this one day in the year the lay congregation.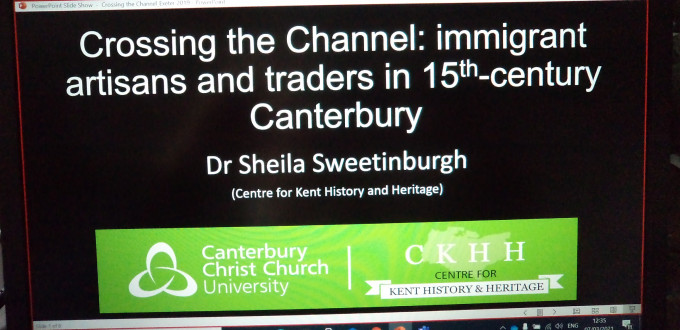 Now whether the pillar's potential as a place of prayer and meditation did result in mystical experiences for any townspeople in Faversham, such as those Margery Kempe reported, I'll never know, but it is suggestive in that the town's custumal includes extracts from the works of the mystic John of Bridlington. Finally, if you are interested to know where this comes from, please see my ''To move the mind': scenes from Christ's life on Faversham's painted pillar' in Devotional Culture in Late Medieval England and Europe: Diverse Imaginations of Christ's Life, eds, S. Kelly and R. Perry (Turnhout, 2014).
Finally, and even more briefly the late medieval immigrant experience for the Wessex Group. Having outlined the value of the results from the AHRC funded 'England's Immigrants, 1330–1550' project and its database of 65,000 names for looking at 15th-century Canterbury, I then pointed out the usefulness of adding local records to these national taxation documents. In particular, the local annual licencing records of independent artisans and traders (the intrants) below the freemen gives ideas about the longevity of these immigrants in Canterbury society. Such findings point to stability in that 30% of these known immigrant artisans residing as intrants survived for a decade or more, albeit this was seemingly easier in the first half of the century. For after that things got more and more difficult due to a combination of economic, political and social factors, not least Canterbury's involvement in the Fauconberg Rising (1471).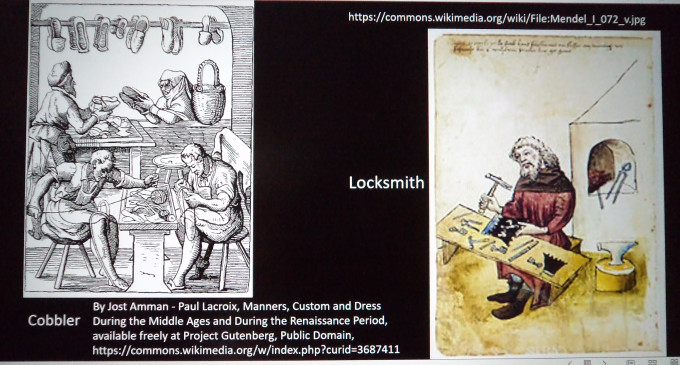 Trade/craft and residence factors similarly had implications for Canterbury immigrants. Leather trades, especially shoemaking and repairs dominated matters. The next most common crafts were tailoring and cap making. Metal working, too was popular, but as before not at the luxury end but rather in terms of lock and key making. In part this may reflect the ease whereby people moved from place to place, easily carrying the few tools they needed.
Having looked at these immigrants collectively, I finished with a few biographies, but here I'll just introduce you to John Van Akene whom the city's common clerk noted as an alien in 1420. He was a locksmith living in Westgate ward and remained in Canterbury for at least 22 years, albeit he did not feature in the 1436 central government records but was listed in 1441 as John Aken, the royal clerk calling him 'John Lokier' in 1440. He was only moderately successful, disappearing from the licencing lists for a couple of years, and his annual fee stayed remarkably similar throughout his time in Canterbury. This length of residence suggests he died in Canterbury, but he was insufficiently prosperous to leave a will and instead he just disappears from the records.
It was interesting to take questions from a group outside Kent and the discussion also explored what happening in the 16th century when religious persecution was added to the reasons for immigrants to 'cross the Channel'. And, as we agreed, this remains a topical issue, not least in Kent as probably England's frontline county. Thus it is wholly appropriate that 'Kent Migration' is the subject of the third book sponsored by Kent Archaeological Society under its Kent New Research and Publications Fund. My article on 15th-century immigrants in Canterbury being part of this forthcoming book, which follows Maritime Kent that will be published in 2021.