Planning for 2015
Having attended a planning meeting of the Centre yesterday, I thought it was highly appropriate to record that things are moving on the Great War study day scheduled for a Saturday in May 2015. More details will be available soon but I can confirm that two of the speakers will be Dr Martin Watts and Dr David Budgen, who will also lead the accompanying workshops.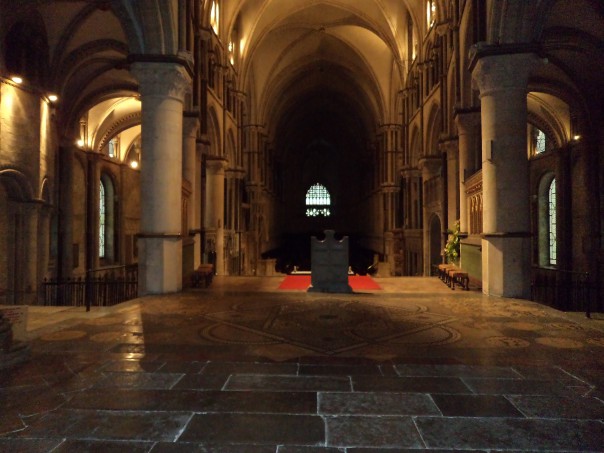 Canterbury Cathedral – an architectural gem
This is only one of several planned events, some of which are already on the Centre's calendar and tickets are selling for the one-day conference 'New Directions in Kent History since Joan Thirsk' which will take place on Saturday 28 March 2015. Another highlight from my perspective will be the lecture on the 20th-century tithe 'war' in Kent, these disputes shine an excellent light on social relations in the countryside in the inter-war years at a time when local as well as national politics were extremely volatile. Talking of politics, there will be a bumper clutch of events associated with the celebration of Magna Carta in June 2015, including a two-day conference on the 5 and 6 June, and there are more details on the Centre's webpages. The following weekend will see further activities and these will involve a procession on Saturday 13 June. Finally, I don't want to leave out the Centre's archaeologists who will be launching the first of an annual series of lectures in February. So as well as the Becket lecture, the Centre will have the new Lambarde lecture on 18 February 2015 – fantastic!