This week I want to report on the first meeting of 2022 for the Kent History Postgraduates group as well as a meeting of the Lossenham Project wills group in which the CKHH is involved.
However before that, herewith a reminder of this exciting opportunity. Postgraduate opportunities through the Ian Coulson Memorial Postgraduate Award Fund are an important part of the CKHH's ethos and working with The Janus Foundation we are in a position to offer financial assistance to two suitably qualified applicants to undertake doctoral studies, one full-time and the other part-time, who want to pursue a research topic closely associated with either: Kent's maritime communities c.1350-c.1600, with reference to a specific community or communities OR Lossenham: the history and development of the Rother Levels. In the first instance anyone interested should contact me at sheila.sweetinburgh@canterbury.ac.uk for further details. For those wishing to apply, first submit your application through the Graduate College: History, English, Linguistics, Theology – Canterbury Christ Church University, as well as submitting an Ian Coulson Award application form by 31 January 2022 to qualify for consideration for these awards. Details regarding the latter are at: The Ian Coulson Memorial Prize (canterbury.ac.uk) and the completed form should be sent to claire.bartram@canterbury.ac.uk . The intention is for the recipients of these awards to commence their doctoral projects from 1 March 2022.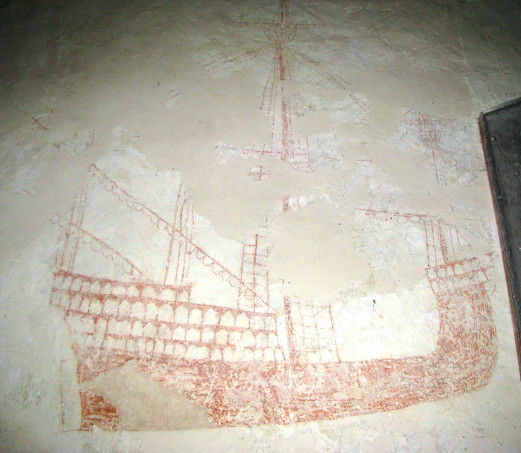 Turning now to the Kent History Postgraduates, most were able to attend the first 'catch-up' meeting but unfortunately Grace had to leave before we had heard what she has been doing but having met Dr Ellie Williams, one of her doctoral supervisors last week at the university's Open Afternoon, I can report that she has been very busy interviewing people from different community archaeological projects – more on this another time.
Jane has similarly been busy, although in her case she has been writing and specifically composing a piece on the founders and foundation of the three religious houses she is investigating: Tonbridge Priory, Lesnes Abbey and Bayham Abbey. Bringing this together, she has found considerable similarities regarding the social status of the three founders which has implications for the type of establishment they favoured and how they seemingly envisaged the relationship with 'their' religious house. Additionally, Jane has been examining a few late medieval wills for pious bequests from the Tonbridge area and has located more potentially useful primary documents at the London Metropolitan Archives and Eton College.
Kaye, too, has been writing and having submitted her literature review to her supervisor Dr David Hitchcock is now back investigating primary sources for early modern Pluckley. In particular, she has located a Dering manuscript at the Folger Shakespeare Library and fortunately for her they have recently digitized it. Consequently, she has been working through what is called a 'book of remembrances' which was compiled by several generations of the family and Kaye has identified five hands. As she said, it seems to be some sort of accounts book or estate rental, but also has a considerable amount of information about the family's deer park. For Kaye this is excellent material and among her next steps will be to map the area through time as well as grouping people within the neighbourhood from the sources.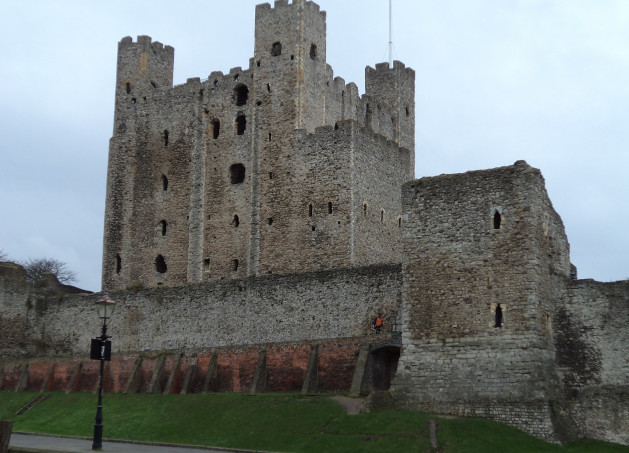 Pete has the same supervisor as Kaye and he too has completed his literature review. Furthermore, having received funding for his doctoral research from a legacy through Kent Archaeological Society to the Ian Coulson Award fund, he has written an article for the next KAS Newsletter. Even though the is looking at the long eighteenth century for his project, he has been delving into Cuxton's medieval past with some interesting results from his perspective.
Keeping with medieval research, Tracey has been in contact with Professor Rachel Koopmans about certain noble families who were associated with Wickhambreaux in various ways. Even more importantly in the context of Rachel's work the families developed links to the early stages of the cult of Thomas Becket, being the recipients of Becket's miraculous powers. Consequently, for Tracey this has allowed her to narrow down the dates of certain events relating to those she is discussing on her chapter on women and piety in east Kent in the High Middle Ages which is excellent.
Janet, although working on those lower down the social scale and in the north-west part of the county, is concentrating on a similar time period. Janet is not that far from completion and therefore writing is her main priority, albeit she is hoping to get to The National Archives soon to check certain matters relating to Ruxley Hundred. She is also hoping to produce some maps soon for her thesis and was very interested in this aspect of Kaye's current activities.
Lisa is also coming to the end and is therefore very busy working on various part of her thesis. Her aim is a full draft by March and submission in June, but as she said the pandemic has certainly slowed things down, especially concerning access to archives. Nevertheless, she is optimistic and hopes to be able to fit in doing some teaching later in the academic year.
Kieron is new to the group having recently submitted her MA by Research on the Crypt School at Gloucester and is looking to put in a proposal to do a doctorate on a Kent research topic for the Tudor period.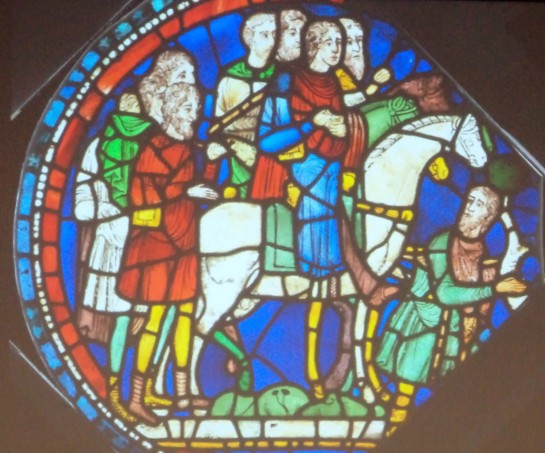 Keeping with the Tudor period, Maureen is researching the iron industry of the Weald in relation to her doctorate on the development of Tonbridge. In addition to her background reading she has recently located some accounts from the Sidney family regarding their iron works at Robertsbridge which will provide good comparable material for Tonbridge. Maureen is also writing, including producing an article for the Wealden Iron Research Group.
Returning to the archaeologists, Richard has been working on putting together an outline of his thesis, which has allowed him to identify the missing pieces. Additionally he has been exploring two strands for his Canterbury case study, the first being artefact distribution where he has been plotting out Roman find spots in early medieval buildings and the second is the development of the ecclesiastical landscape in the seventh century, the Church in a sense taking possession of the city through the act of building substantial structures.
As you can see the postgraduates are continuing to explore a wide range of topics and are producing fascinating results. Moreover, as always there was plenty of discussion as we went through people's activities and several people volunteered to provide others with information and other useful items. Next time we will be hearing from Kaye who has volunteered to give us a fuller work in progress presentation on the Derings,
This brings me to the Lossenham Project and as well as a meeting of the wills group, Dr Brendan Chester-Kadwell led a fascinating evening online workshop on routeways in the High Weald. Although he touched on the Roman roads in the area, his primary focus was the medieval network of longer distance routeways and the interconnecting shorter local lanes. Thus he was looking at the spatial distribution of the 'greens' and the routeways that connected them and how reclamation (assarting) and landholding affected these ways whereby landholders wished to keep people off their land while at the same time ensuring that they could indeed travel as was their right – hence the idea of rights of way across the countryside.
As well as the use of maps and other documentary evidence, his assessment of these ways across the High Weald, and in this case for the parishes of Tenterden, Rolvenden, Benenden, and to a less extent Newenden because of its topography, drew on the fieldwork of a team of volunteers that he had lead a few years ago. A major part of their work had involved looking for lost lanes in the countryside, especially evident in woodland, and Brendan feels there is scope to extend this earlier research.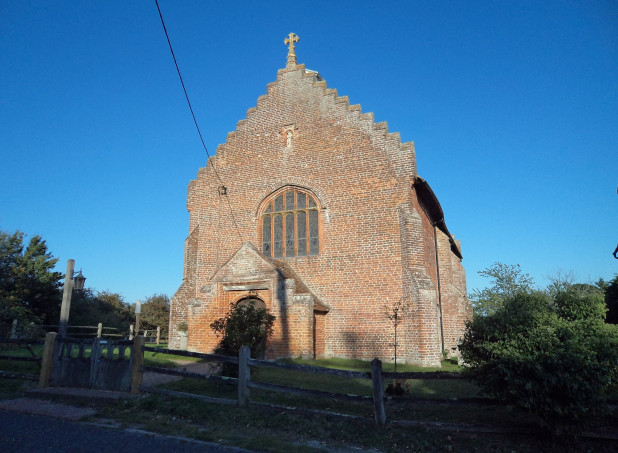 Brendan also touched on what happened to this medieval (and early modern) network when the turnpike system of road maintenance was introduced and how this had a profound effect on the pattern of roads, seeing, in particular, a shift in orientation to one based on north-south main roads. This excellent workshop was attended by a good number of people which suggests Brendan's idea of holding a field trip next summer would be popular.
Earlier in the day the wills group had had an online meeting to discuss how people thought things were progressing, and in simple terms as far as I could tell from the mood of the meeting the answer is well. The first two items we explored were reviews of the process of working with the group's googledrive, firstly in general concerning uploading will transcriptions, notices for the noticeboard and anything else that might be useful to the group generally. The second was on our new system where Sophie takes people's transcriptions and enters the data onto the spreadsheet database. This has only been happening for a couple of months but seems to be working well, providing consistency of inputting and Sophie has found that she has become increasingly efficient at this as she does more and more of the wills. We thought it might be good to have a smaller group to just keep tabs on this to try to pre-empt any issues before they cause difficulties and this group will comprise Sophie, Rebecca and Sue M. Even though the group as a whole is still finishing off the PCC wills, this brought us to the next item.
As Sophie reported, the digitization of the lower court wills from the Canterbury diocese has been completed by the Kent Archives Service for the nine parishes we wanted up to 1600. This will give us in the region of 2250 wills and 730 inventories, and it won't be long before Sophie can collect these files from Maidstone. Thus, it was important to discuss how we should store them for use by group members, as well as looking for safe storage for our archive. A number of suggestions were put forward and we agreed that Jason would keep the mastercopy, while Sophie would look after the day to day usage of this fantastic new resource that we will have shortly thanks to The Janus Foundation.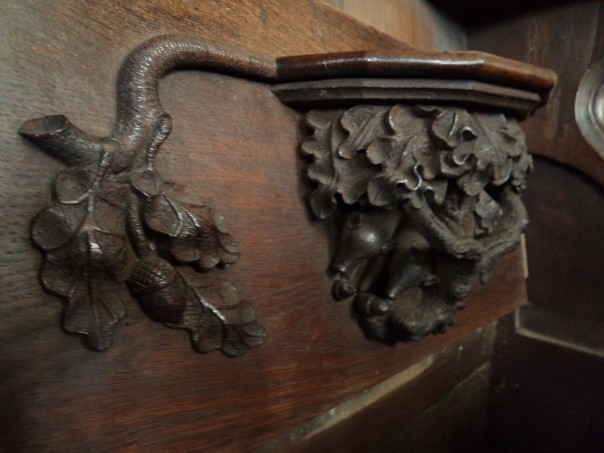 The next item was in many ways the most meaty because having got this growing database we now need to use it. To a degree this has been discussed before but as a way of focusing people the intention is to hold a history day or similar in late summer this year where members of the wills group can disseminate their findings in different ways to an invited (and public) audience. We had quite a bit of discussion about who is our target audience and people seemed happy about the idea of inviting local history groups, the volunteers from places like Small Hythe, project volunteers and others from the local area. Lots of great ideas were put forward by group members about the different ways we could engage people and what sorts of things we could put on, which might be seen as falling thematically into thinking about process – what is a will, how and why did people make one, the relationship between the original will and the record in the probate register, and how difficult is it to read and interpret; and results – what have people discovered about medieval lay piety in this area, were the local religious houses well supported, what did people treasure in terms of their possessions in the 15th century or Tudor period, how were people's houses furnished in Elizabethan times and what can we deduce about how they used different rooms, as well as evidence about how farming practices changed/stayed the same over time. As this is an important next step, we thought it would be helpful if a small group of Rebecca, Jason and I took on the organisation of this, bringing in other group members as things progress.
Jason then gave us a very helpful update on the state of the project's library and how he is organising it. He is also keen to hear from members of the group if they have suggestions for further acquisitions and since the meeting, he has received quite a few suggestions from various people. An area that people seemed to be very interested in is maps and aerial photographs and that section of the project archive is progressing well.
As I think you can tell this was a very full and productive two hours and there have been quite a lot of emails going amongst the group already. Consequently, thanks very much to everyone who came along and took part. Hopefully next time in late spring we might be able to meet in person and have another working lunch meeting at Lossenham where people can show/talk through their contributions for the history day. And next week I hope to have information about more projects in other parts of Kent.