Salomons Centre moves to new town centre location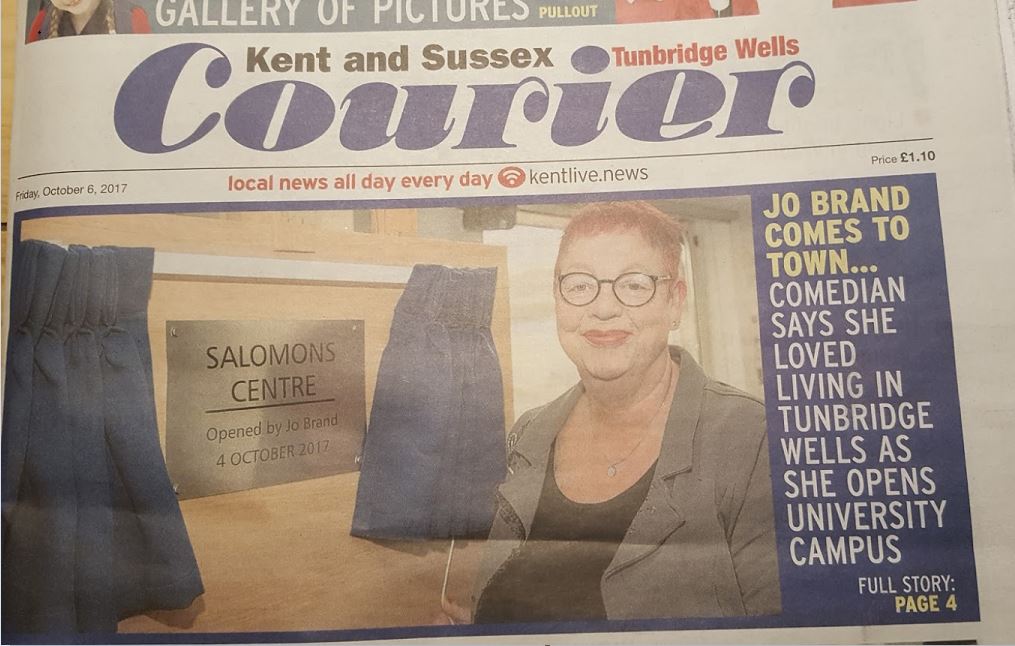 The Salomons Centre for Applied Psychology has moved to a new campus in central Tunbridge Wells. The campus was formally opened by comedian Jo Brand on Wednesday 4 October, at a ceremony attended by many local groups and dignitaries.
The launch was covered by the local news media including the Courier newspaper who put it on their front page, and Kent Online who broadcast an interview with Jo Brand as part of a two minute film of the event and of the new building. We also covered it on our own Twitter feed @CCCUAppPsy.