My Lawyer is a Real Terrier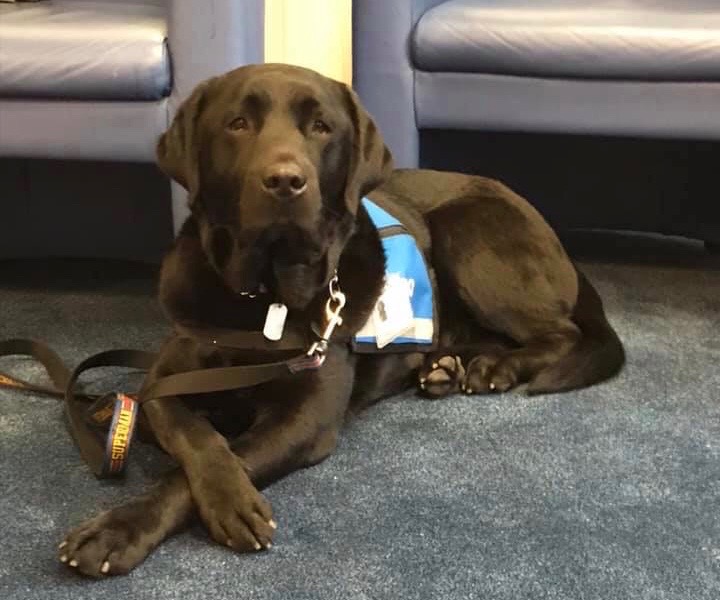 Psychologist Liz Spruin talks about dogs as supporters of vulnerable people in the justice system
Recently we've been having a few public lectures and today we're putting one of those on our podcast feed. This is a talk from Summer 2019 by our colleague from our main department in Canterbury, Dr Liz Spruin. Liz talked about, the role of dogs in supporting vulnerable people in the Criminal Justice system. It was a new idea for many of us. It is perhaps a little more common in the US and Canada where some of the demands of their justice systems can be somewhat different from those of courts the UK. Liz was joined by Oliver, a dog specifically trained as a support animal. Liz talked not only about dogs in the justice system, but also about the depth of the human/canine connection and some of the reasons why animals can be such an important support.
The best way follow the podcast is to subscribe to our feed. You can do this by looking up Discussions in Tunbridge Wells in iTunes, SoundCloud or wherever else you get your podcasts from. Or you can paste the following link into your podcatcher of choice http://feeds.soundcloud.com/users/soundcloud:users:56544633/sounds.rss
You can follow us on Twitter and Facebook by searching for @CCCUApppsy. You can follow Justice Support Dogs international Twitter @JusticeDogsLab, and on Facebook @JusticeSupportDogsInternational.
You can check out some of Liz's work via her university webpage.
Please note The views and opinions expressed in this article are those of the contributors and do not necessarily reflect the official policy or position of any of the contributors employing organisations.