The following post showcases three Canterbury Christ Church University students who, during lockdown, have set up their own company. Below is the inspiring story of Ben, Luka and Tim.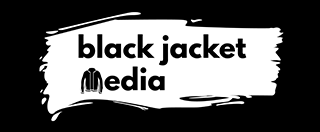 Hi, we are Black Jacket Media. A production company set up by three film students from Canterbury Christ Church University in March 2020.
Anyone thinks they can create videos, but it takes a special set of skills to produce professional videos for business use. As a team, we have skills that cover all aspects of running a great film production business, so we thought we would go into business together.
Two weeks after officially setting up the business the country went into lockdown and all job prospects went out the window. This is really demotivating as a new business, but we realised we have to try and work through the pandemic to give us a head start when the country reopens.
Over the last couple of months, we have made significant progress. We are a fully registered company as Black Jacket Media LTD. We have a website and social media pages which we are working on getting a plan together to update on a regular basis. We have managed to raise some capital to buy the equipment we needed to get started and critically we have been securing a number of clients which we hope to work with over the coming months.
The most important factor to remember when in university is that you have masses of facilities available to you. Through the university, we have been put in contact with the Kent Foundation who provided us with an amazing business mentor to give us advice on how to set up our business. We also successfully applied for the Canterbury Christ Church Career Start Bursary, through this scheme we received a grant of over £1000 towards our business. With this money, we have purchased some fundamental equipment, which gives us a professional and competitive edge and the confidence to approach companies for a range of work opportunities.
So we would like to say thank you to the University for supporting us and now look forward to making a success of our new venture.
Getting further support from The Careers and Enterprise Team at CCCU
You can get ongoing careers support via the following ways: