Our Alumni Manager, Kate Chesterman, has been keeping in touch with some wonderful graduates. Here's her account of catching up with one of them…
Kirsten O'Connor, BA (Ed) English 1994, has had a career in Education in both England and Japan that many would envy.  Progressing to Headmistress, and now the owner of her own educational consultancy business in Tokyo, Kirsten talked to us about her journey and how Christ Church helped shape where she is today.
Kirsten wanted to be a teacher from the age of seven. "I had great teachers and I just loved school", she says. From that point, her progress towards initial teacher training was unwavering. A friend's mother was a teacher, so Kirsten gained her earliest teaching experiences working visiting and helping at her school.
Kirsten knew of Christ Church through its strong reputation for teacher training. She remembers nostalgically that it is 30 years ago since she joined the then College on the four-year BA (Ed) with English in 1990. The regular exposure to teaching practice and the group work she was required to do as part of her studies shaped her outlook and practice significantly. Three things in particular stand out in Kirsten's mind from her time at Christ Church. Firstly, she greatly enjoyed the city of Canterbury itself. Secondly, Christ Church was the place where she made not only life-long friends, but also a life-long network of education contacts who she can still call on today.
However, the biggest impact on Kirsten came from her fourth year teaching practice, which she chose to undertake in Newham. The community and challenged socio-economic setting of the school in which she was based was in such marked contrast to the schools in which she had previously trained that it completely changed her outlook and introduced her to an entirely new culture. Kirsten was to stay as a teacher in Newham for seven years after she qualified.
It was after she moved to her second school in Newham that Kirsten met a colleague who subsequently left to teach in the British School in Tokyo. This sowed a seed of interested in Kirsten's mind. Two years later, ready for promotion, she saw an advert in The Times for a Head of Key Stage 1 at the British School in Tokyo. Remembering her colleague, Kirsten applied and got the job.
Kirsten had never been to Japan before: "not even for my interview; I was interviewed in England", she says, and she didn't speak Japanese. Nevertheless, moving there in 2001, Kirsten quickly fell in love with the country and her new school. When she arrived, the school had just 400 pupils, from nursery to Year 9. By the time she left, numbers had grown to over 1,000. After working as Head of Key Stage 1 for five years, Kirsten became Deputy Head. It was during this period (11 March 2011) that she and the School experienced the trauma of the Tohoku earthquake (the fourth largest earthquake in the world since 1500). The earthquake struck mid-Friday afternoon at the end of a two-week period in which Kirsten had been Acting Head while the School's headteacher was in England recruiting staff. Following the regularly practiced emergency protocols to the letter, Kirsten was able to see all the children safely reunited with their parents – although the last of them didn't leave school premises until 3am the following morning! The memory has left its mark. "I can still feel it in my feet – the shaking", Kirsten says, "and if I talk about it for too long, I still get an adrenaline rush."
In 2012, Kirsten became Head of Primary at the British School and continued in this capacity for another six years. The majority of this time, she worked towards the implementation of the new curriculum in the School. By 2018, she felt that it was time to hand leadership of the School over to someone new, but wasn't yet ready to leave Japan itself. Despite the diverse education system within the City, Kirsten was conscious that there were few senior educationalists in Tokyo who could offer specialist advice to parents about the choices available and the right trajectory for their children. She was also aware that while lots of children were getting tutoring outside of school, there was little support or professional development structure available to home tutors. Another area of concern was special educational needs, where provision was available, but was very siloed.
In response, Kirsten set up QUEST TOKYO, a private company that provides advice and support parents and home-schooling tutors. Covid-19 has inevitably brought its challenges to the newly established business, but tutoring and consultations have shifted online and teaching materials have been adapted wherever possible. In the future, Kirsten is keen to see QUEST provide an interface between schools and parents of children with special educational needs, in order to create a community hub of support for this very need group of learners. A lot of investment is needed to make this a reality, but Kirsten is aiming to open this facility in 2023.
Another aspect of Kirsten's current work is establishing Talk Education Tokyo. This aims to generate increased cross-sector dialogue in a city where schools are often polarized by the significant differences in their curriculums.
Kirsten is also involved in a project to build a new primary and secondary school (with an outdoor centre) to provide parents in Tokyo with more choice and English education provision. She is also serving President of FEW (For Empowering Women) Japan – a group which supports local and foreign women through mentoring, public events and networking – and is a Fellow of The Royal Society of Arts.
With so many commitments and such a great contribution to make, Kirsten clearly isn't planning to leave Japan any time soon.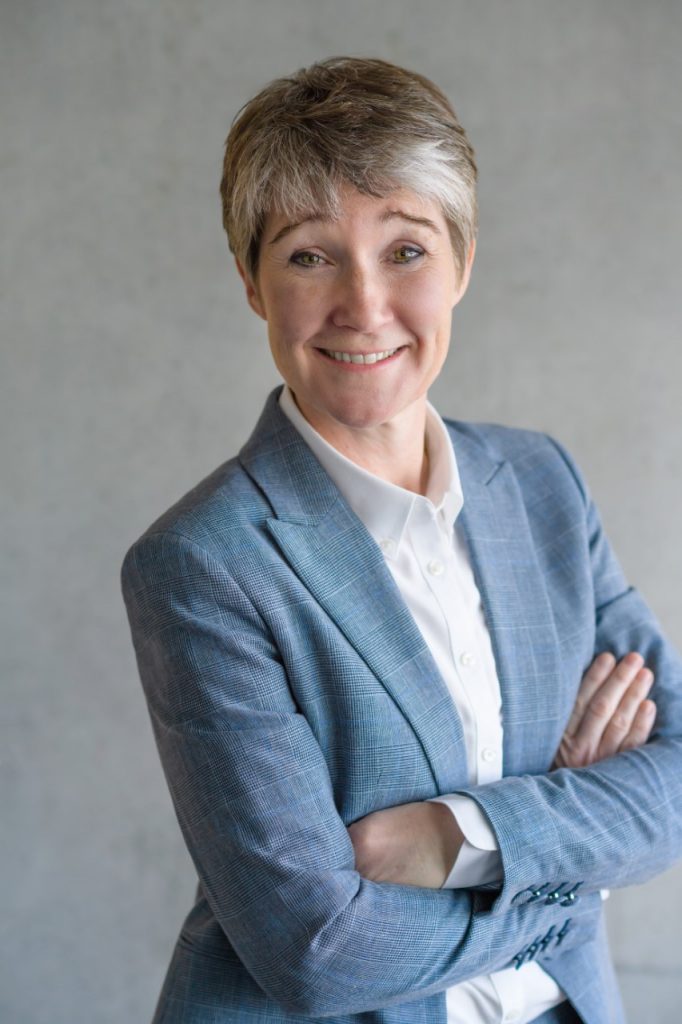 Getting further support from The Careers and Enterprise Team at CCCU
You can get ongoing careers support via the following ways: